The two-week ICCROM International Summer School on Communication and Teaching Skills in Conservation and Science, held in Alberta, Canada, wrapped up on 15 July 2022. The Summer School brought together 16 heritage professionals and educators from 12 countries.
The Summer School aims to provide a nurturing forum to rethink our ways of communicating and teaching, exploring the potential of new approaches to learning about and teaching conservation and science. This year's course was led by a diverse team of conservation, science and education specialists.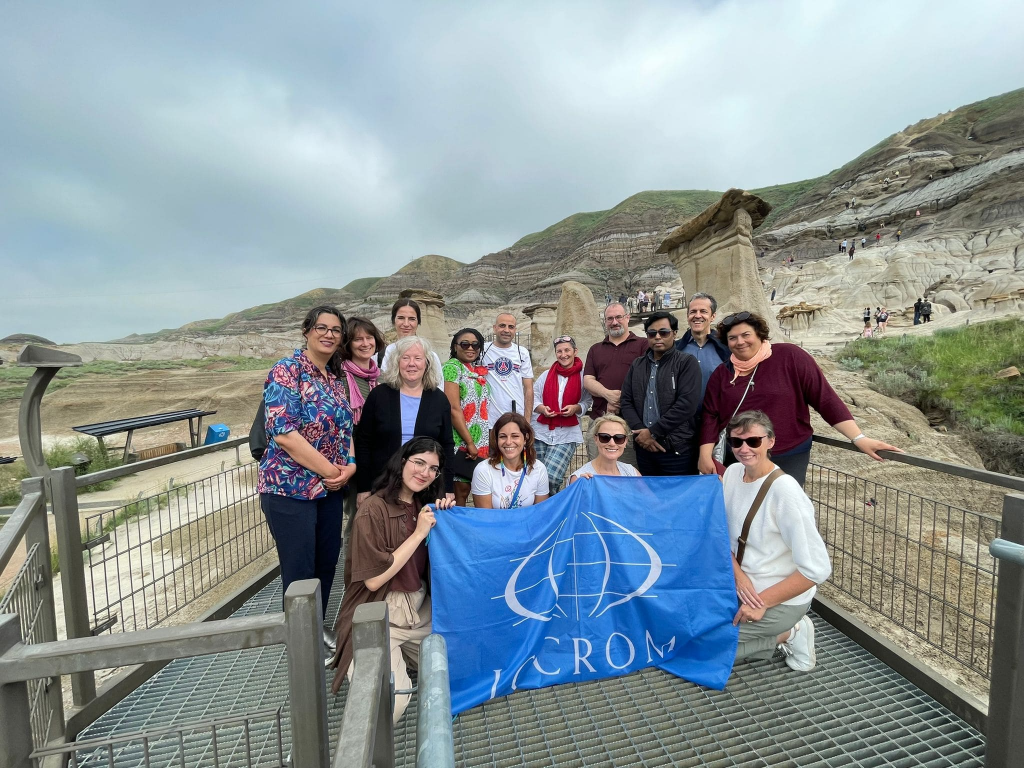 A dynamic approach to communicating and teaching heritage
Participants explored innovative ways to learn about and teach conservation and science through interactive sessions at didactic and heritage places. They developed new skills by experimenting with a diverse range of concepts and methods in the classroom and out in the field – especially at local museums, such as the Royal Alberta Museum and the Royal Tyrrell Museum; as well as the Provincial Archives of Alberta, where they went behind the scenes to tour conservation labs and storage spaces, and learn from staff about their conservation and communication approaches.
"Over the last two weeks, we explored how we teach and learn heritage-related topics. We worked together, inspired each other and exchanged ideas through highly interactive sessions that embraced diverse cultural perspectives, Indigenous cultural teachings, interdisciplinarity, critical thinking and digital learning." – Dr Shabnam Inanloo Dailoo, Associate Dean, Strategic Initiatives, and Associate Professor and Director of the Heritage Resources Management Program, Faculty of Humanities and Social Sciences, Athabasca University.
Participants appreciated this multidimensional educational experience. They heard diverse perspectives of heritage professionals, engaged in hands-on activities and brain teasers, and co-created and worked on projects together.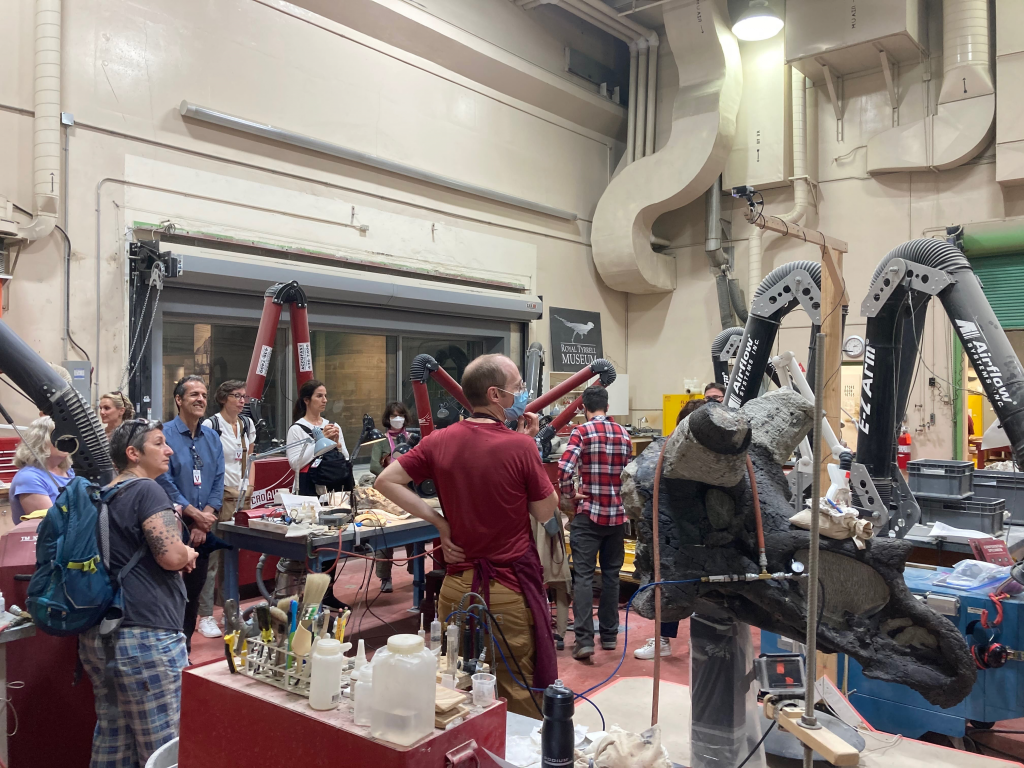 Putting "heart" into teaching 
Participants admired the course's immersive spirit and its prioritization of people.
Participant Maria Karoglou, researcher and teaching assistant at the National Technical University of Athens, Greece, said, "The learning was not only of cognitive nature, rather more of experience, which implicated all the different parts of a human being: the body, the mind, the heart."
The "heart" was particularly embodied by the course's appreciation of Indigenous Cultural Teachings. The historic and inspiring setting – with its strong ties to Indigenous history, culture and traditions – greatly enriched the experience. Participants were able to learn from the local community about traditional knowledge.
One of Summer School participant Juliet Graham's main takeaways was that the best way to communicate with others is by using our hearts, as exemplified by Indigenous teachings.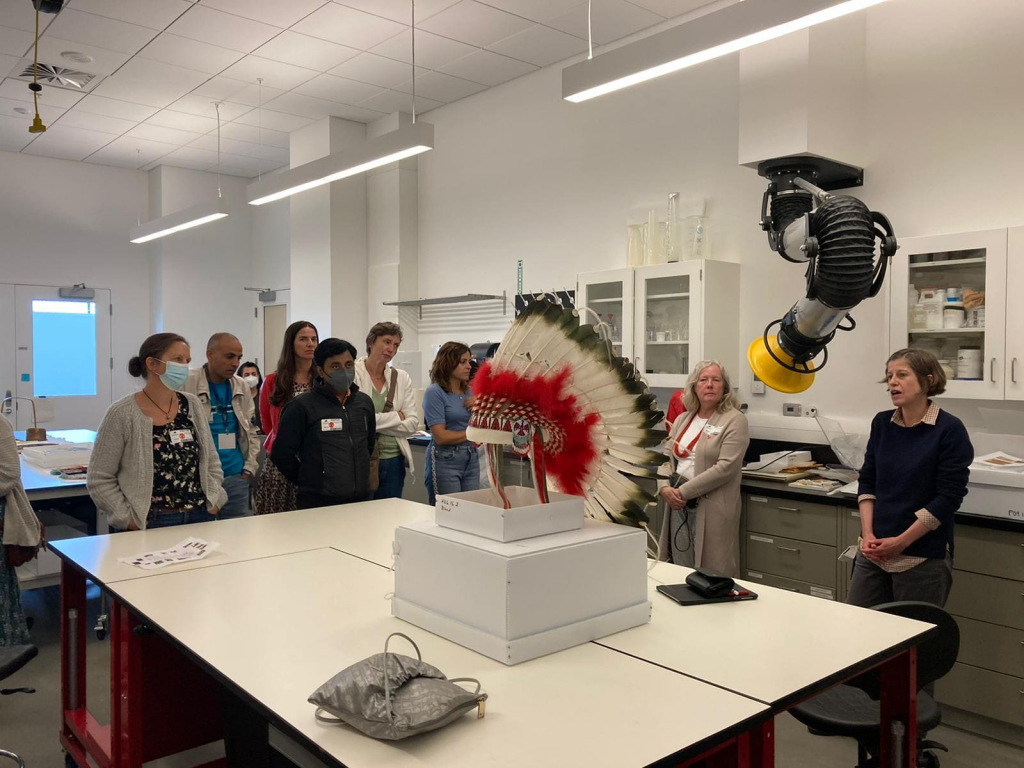 "The theme of Indigenous culture woven into the course was one of the ways this course integrated the concept of heart: Elders and other members of the local Indigenous communities shared their perspectives and their wisdom, and socialized with us as well." – Juliet Graham, Registrar of the University of Lethbridge Art Gallery, Canada.
Building relationships
Beyond the skills learned and knowledge gained at the Summer School, the experience expanded participants' professional and personal networks.
"In this short period of only two weeks, strangers became friends and future partners and collaborators," Karoglou stated.
Building and enhancing Summer School participants' networks was one of our main goals. José Luiz Pederzoli Jr., ICCROM Strategic Planning Unit Manager, told participants: "I hope this Summer School has been a memorable and 'life changing' experience to all of us, not only in terms of improving our communication and teaching skills, but also in expanding our professional network internationally, making new friends, learning about and enjoying Canada's rich culture, and growing as individuals."
Reflections
"The Faculty of Humanities and Social Sciences (FHSS) at Athabasca University is very pleased to have co-organized and hosted the successful 2022 ICCROM International Summer School, which brought together established and emerging voices in the field of heritage conservation education and training from across the world... Indigenous cultural teachings and the meaningful conversations led by Nukskahtowin and AU's Elder-in-Residence, Dr Maria Campbell, in particular enriched the culturally inclusive program." – Dr Manijeh Mannani, Dean, Faculty of Humanities and Social Sciences, Athabasca University.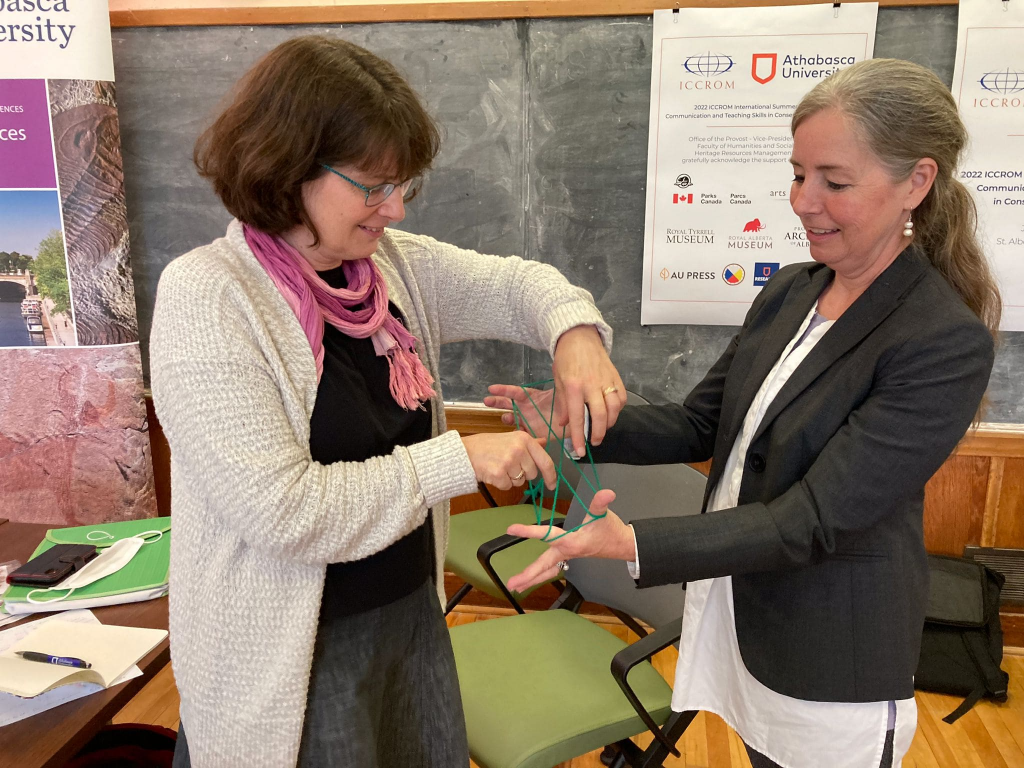 ICCROM is grateful to Athabasca University for its generous hospitality and commitment to the Summer School's success. Athabasca University is one of our many committed partners in Canada: from governmental cultural institutions to individuals, such as ICCROM Council Member Dr Patricia Kell, who kindly joined us for the 2022 Summer School's opening ceremony and first few days of activities.