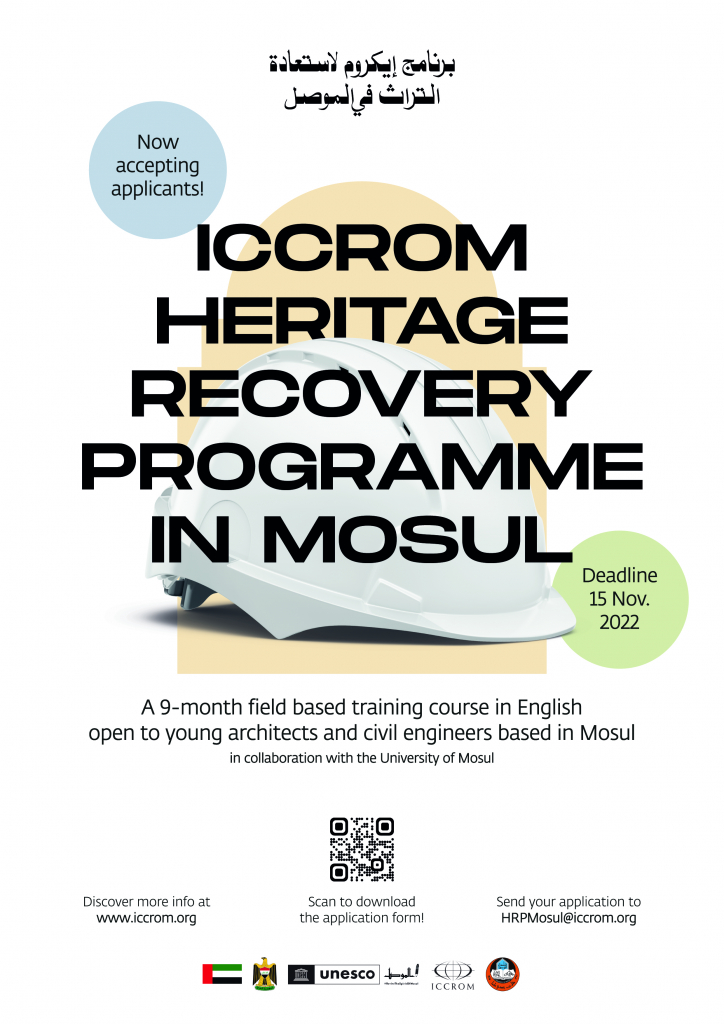 As we prepare to wrap up a successful first cycle of the Building Capacity for Professional Development (Track 1) course, we open the call for 25 new participants to join us! We are now accepting applications for the second cycle of the 9-month course, which will run from December 2022 to August 2023.
As part of the Heritage Recovery Programme in Mosul initiative, the Track 1 field-based, capacity-building course provides young architects and civil engineers with multidisciplinary skills and knowledge to help rehabilitate their city - Mosul.                                   
Participants develop skills in value assessment, context analysis, documentation, damage and risk assessment, structural stabilization and recovery planning, as well as adaptive reuse and infrastructure upgradation.    
This initiative is a partnership between UNESCO, ICCROM, the Government of Iraq and the University of Mosul, with the support of the Government of the United Arab Emirates.
Candidates in Mosul with relevant backgrounds (in civil engineering or architecture) are invited to apply by 23:59 (11:59 pm) on 15 November 2022.
Learn more details and find the application form