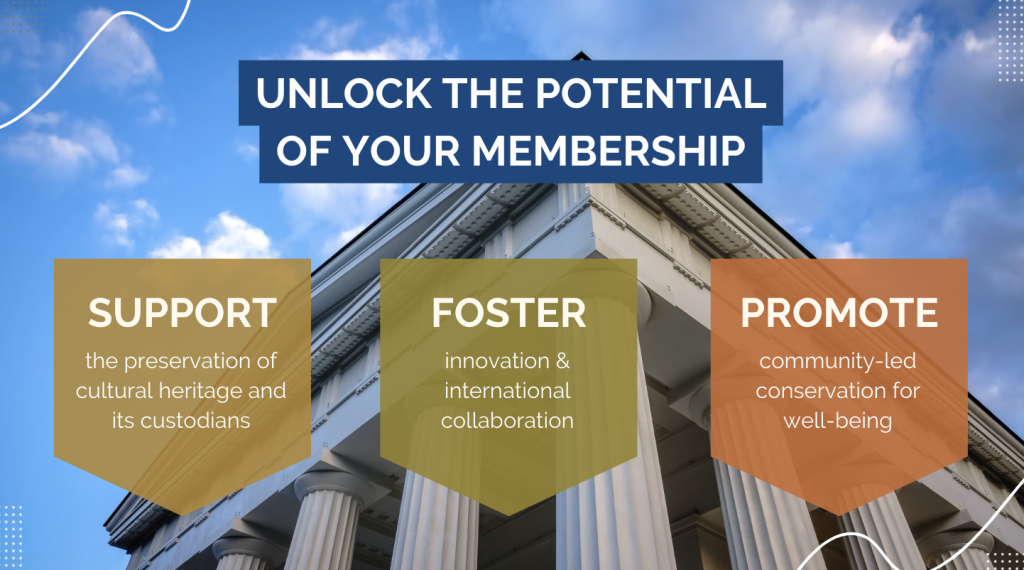 On 20 March 2023, ICCROM convened its second annual informational meeting, attended by representatives of our Member States and permanent observers from all regions of the world. 
The gathering was an opportunity to introduce Member State representatives to the work ICCROM will continue carrying out in 2023, the final year of the current biennium, and share important information about the upcoming 33rd session of the General Assembly.
The event was held online in English, French and Spanish. The Spanish interpretation was made possible by the generous financial contribution from the Government of Spain.  
ICCROM Director-General Webber Ndoro opened the meeting, stating, "They say that 'the grass is greener where you water it.' ICCROM has been sowing and watering seeds for the past 60 years with our worldwide efforts to promote the better management of heritage. From these seeds have blossomed generations of researchers and professionals… We do this important work together — with you, our Member States. The impact we have on the communities we serve is our collective accomplishment."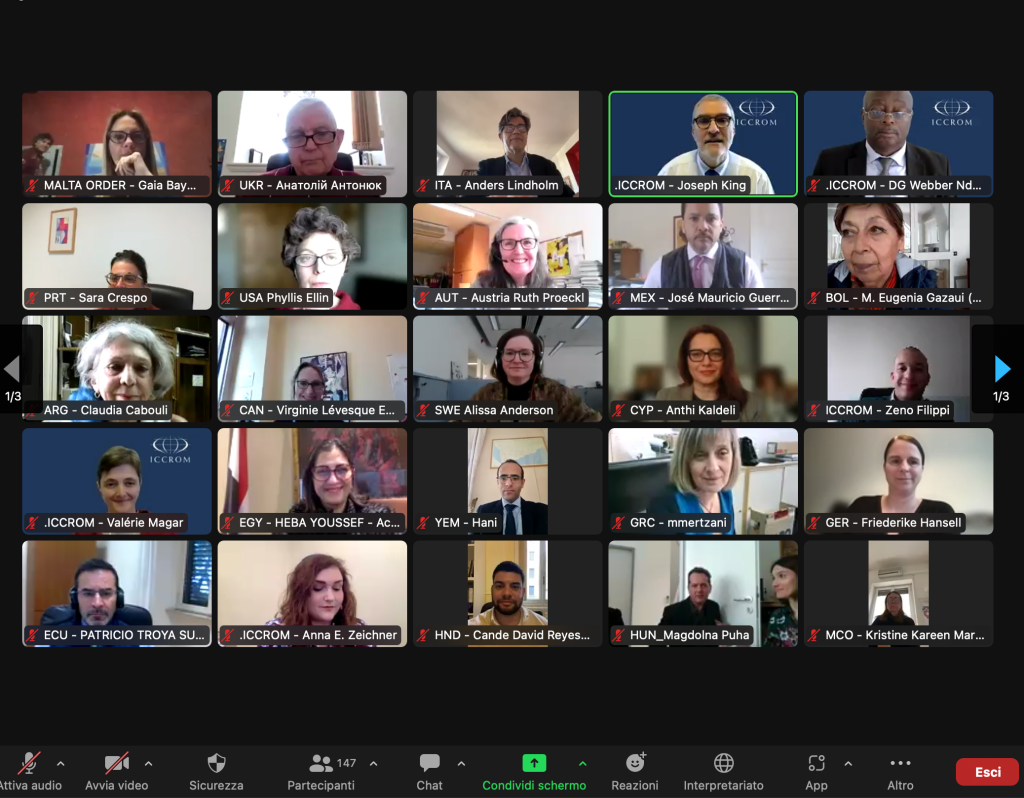 Following the Director General's remarks, Programmes Unit Manager Valerie Magar shared a glimpse into ICCROM's programmes and activities, and Liaison Officer Anna Zeichner provided governance information. 
In addition to a significant representation of our Member States, ICCROM was pleased to welcome Panama to the meeting.
We thank all those who joined us and welcome you to continue keeping in touch throughout the year as we work together to protect cultural heritage for a better world.
For any further questions or more information, please reach us at partnerships@iccrom.org