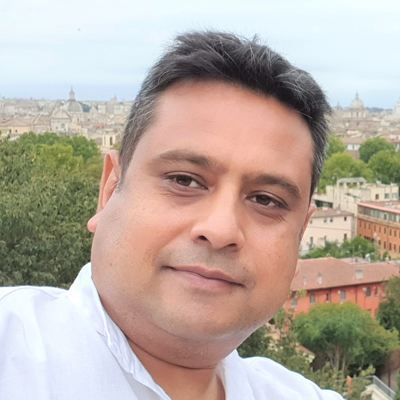 This blog post was authored by 
Rohit Jigyasu
, ICCROM Project Manager, Urban Heritage, Climate Change & Disaster Risk Management.
Disasters upend lives, communities and societies. Natural and human-induced hazards can devastate lives, properties and livelihoods, as recently demonstrated by the earthquake that struck Türkiye and Syria.   
While huge technological advances have been made toward reducing the impacts of disasters, the role of traditional and Indigenous knowledge is often underestimated in disaster risk reduction policies and practices.   
What is traditional and Indigenous knowledge? 
The source of such knowledge lies in the accumulated experience that comes with the close relationship of communities to their environment. Communities have learned to read the signs in the sea, the skies and wildlife to predict hazards. Direct experience with disasters has taught many communities the duration, location, time, frequency, intensity, predictability, onset and possible behaviour of the hazards linked to these events. 
Likewise, traditional technologies and construction practices often reflect adaptations to the surrounding environment. These technologies of managing local hazards – evolved through trial and error – are often very resilient because they employ local materials and are embedded with site-specific knowledge. There are many examples of traditional buildings surviving earthquakes, floods, cyclones and other hazards. Traditional and Indigenous knowledge is communicated through intangible heritage, such as traditional performing arts, folk media and local management systems. 
Social, economic and institutional coping skills and capacities are also inherent in traditional and Indigenous knowledge systems. In every society, there are internal social structures that help people through difficult periods. These coping mechanisms become collective instruments for organizing action on behalf of victims for disaster mitigation, preparedness, response and recovery. 
The 2015 Sendai Framework on Disaster Risk Reduction recognizes culture as an important dimension of disaster risk reduction (DRR) and the need to protect and draw on heritage as an asset for resilience. It further underlines the importance of addressing Indigenous peoples' needs and flags their knowledge's role in tackling disaster risk. 
The best of both worlds: Blending traditional and Indigenous knowledge with today's tech 
Unfortunately, traditional and Indigenous knowledge is often packaged and marketed as complete in itself by drawing an artificial boundary between them and formalized scientific knowledge. This couldn't be further from the truth. Knowledge systems are dynamic, continually influenced by internal creativity and experimentation as well as contact with external systems. Continuous processes of innovation and adaptation enable this knowledge to blend with modern science and technology.  
Therefore, rather than categorizing various knowledge into mutually exclusive domains, attempts should be made to recover 'scientific' aspects of Indigenous and traditional knowledge, and traditional and Indigenous elements of 'scientific' knowledge. While the former will enable traditional and Indigenous knowledge to be easily understood by professionals, the latter would demand that scientific concepts are translated into modes of communication that are locally understood. 
Blending the traditional and the modern creates a fertile ground for innovation and enhances local ownership and acceptance of new risk-reduction initiatives. Partnering with disaster managers, local communities and heritage or other technical specialists in institutions like universities and NGOs can be instrumental in drawing out critical knowledge for reducing risk. 
ICCROM's steps toward this goal 
Taking these issues into consideration, ICCROM, in collaboration with the United Nations Office for Disaster Risk Reduction (UNDRR), recently published a "Words into Action" guide on 'using traditional and indigenous knowledges for disaster risk reduction.' The guide provides practical advice to countries and practitioners on identifying, documenting and adapting traditional knowledge for developing policies, programmes and innovative projects that work to mitigate, adapt to, prepare for and respond to various disaster risks.  
"Words into Action" is a long-term initiative brokered by UNDRR to support countries and practitioners in implementing critical aspects of the Sendai Framework. As part of this initiative, UNDRR and various partners are developing a set of how-to guides that can be widely-used resources for building capacity in disaster risk reduction. They can serve as a reference for technical and policy discussions and be used in academic and professional workshops and trainings at the national and local levels.