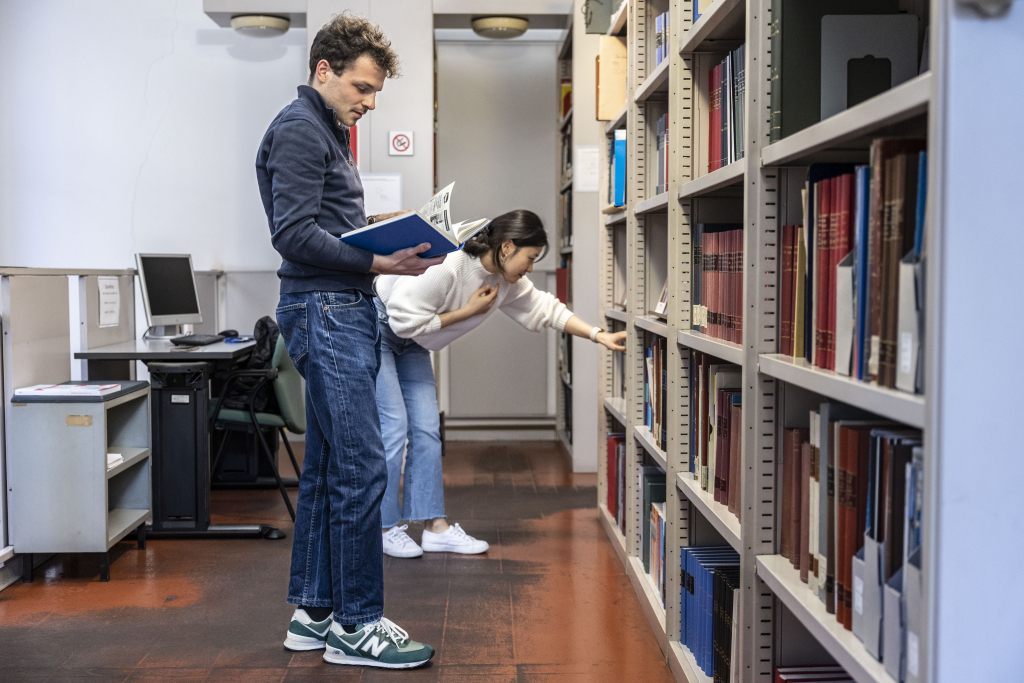 Looking for a chance to contribute to an important cause and make a lasting impact on the preservation of cultural heritage? Join us as a volunteer in the ICCROM Library! 
The Library is our backbone of knowledge and history of conservation, offering a treasure trove of valuable resources and information to researchers, scholars and enthusiasts in the field. ICCROM Library volunteers play a vital role in ensuring the library's continued success in serving the global heritage conservation community.
Volunteering in our Library is a unique opportunity to contribute to the work of a world-renowned institution dedicated to cultural heritage conservation. Our volunteers have access to the ICCROM Library's unparalleled resources and knowledge and a supportive and collaborative work environment with highly knowledgeable and experienced staff.
We encourage individuals who share our passion for cultural heritage preservation and have the necessary skills and qualifications to apply for this exciting opportunity.
Please write to library@iccrom.org if you are interested in becoming a volunteer.