ICCROM has joined forces with the Robben Island Museum to assess the heritage management system of the World Heritage site of Robben Island and work towards establishing a new Integrated Management Plan (IMP) for the site. 
Last week, from 11 to 13 January 2023, the Robben Island Museum and we hosted a capacity-building workshop to assess the effectiveness of the management system in place at the World Heritage site of Robben Island, South Africa.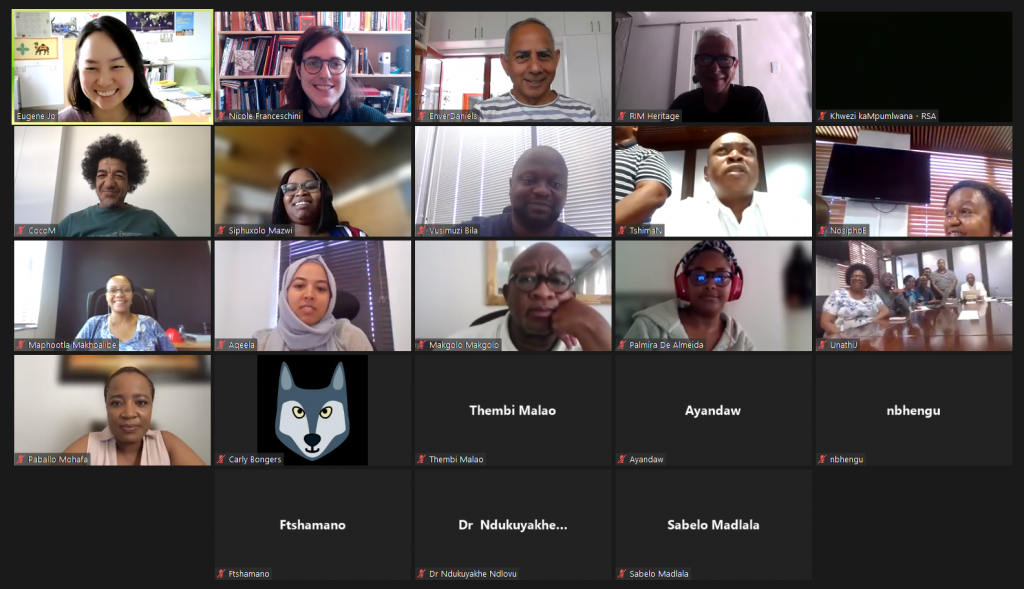 The workshop applied the methodology of the forthcoming Enhancing Our Heritage (EOH) Toolkit 2.0, scheduled to be published later this year.  
During the workshop, the ICCROM-IUCN World Heritage Leadership programme supported the site management team in applying the new EOH 2.0 Toolkit and by providing a shared framework for a participatory assessment that loops in multiple stakeholders and communities.  
The workshop was successful in bringing together the broad and diverse range of stakeholders involved at the site, including departments of the Robben Island Museum and its Council, the Ex-Robben Island Political Prisoners Association (EPPA), the Department of Sports, Arts and Culture (DSAC), the Department of Forestry, Fisheries and Environment (DFFE), the South African National Parks (SANParks), the National Heritage Council of South Africa, the South African Heritage Resources Agency (SAHRA), South African Foundation for the Conservation of Coastal Birds (SANCOBB), the University of the Western Cape and representatives from other World Heritage properties in South Africa (Fossil Hominid Sites of South Africa; Maloti-Drakensberg Park, iSimangaliso Wetland Park).  
In the coming months, the site management team will continue applying the EOH 2.0 in view of compiling the next Integrated Management Plan for the heritage place of Robben Island by mid-2023. 
Stay tuned for the official launch of Enhancing Our Heritage Toolkit 2.0!