Programme Description
Addressing emerging conservation challenges in the Arab region and integrated approaches to heritage management, ICCROM, through its regional office in Sharjah, in partnership with the University of Sharjah in the UAE, is offering an interdisciplinary MSc programme in "Conservation Management of Cultural Heritage". The programme  targets heritage professionals from a diversity of backgrounds in the Arab region, and consists of two tracks:
Management of Museums (Movable heritage)
Management of Cultural Heritage Sites (Immovable heritage)
The programme is unique due to its interdisciplinary approach, regional focus, and flexible module system, and is designed to accommodate various disciplines in conservation and management. It covers a wide range of topics, such as the conservation of built heritage and museum collections, heritage presentation and interpretation, disaster risk management of cultural heritage and World Heritage management. The programme is primarily delivered in Arabic to address the region's needs.
Programme Structure
The MSc programme uses a block-teaching model, which aims to support working professionals interested in furthering their education. In the first year, students will undertake five core courses and three courses per track (24 credit hours). In the second year, they will complete a dissertation (9 credit hours) in their chosen track, in agreement with the teaching faculty.
Learning Outcomes:
Upon completion of this programme, students will be able to: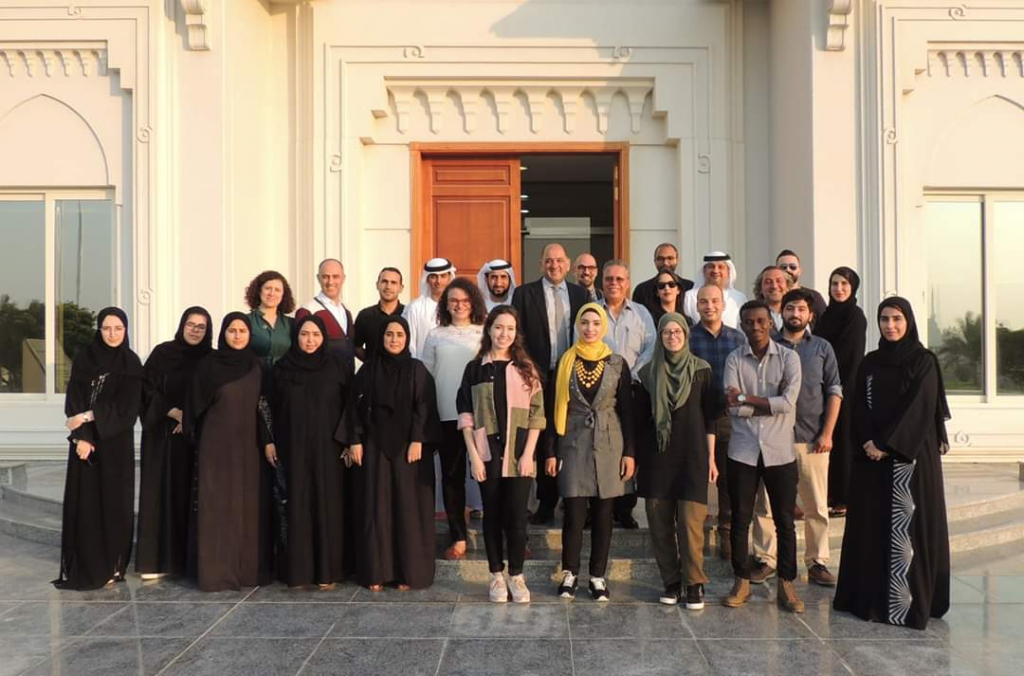 Explain and apply the theories and methodologies of conservation and management of local and international cultural heritage and their development.
Analyze international conventions and national legislations related to the conservation and management of cultural heritage and develop such laws by the conditions of cultural heritage.
Integrate various disciplines to contribute to the comprehensive understanding of cultural heritage and its conservation and management.
Produce the terms of reference and documents for projects aimed at conserving and managing cultural heritage.
Evaluate and implement comprehensive management plans for cultural heritage.
Use modern scientific techniques in understanding, interpreting and presenting cultural heritage.
Work with teams to implement cultural heritage management plans.
Analyze the concepts and mechanisms of management policies and projects related to the preservation of cultural heritage based on scientific methodologies.
Work in various contexts in the field of cultural heritage.
Communicate with local communities and specialists in cultural heritage.
Apply best practices, standards and ethics in managing cultural heritage sites and museum collections.
Conduct applied research in cultural heritage to benefit real-world situations.
Eligibility
To be eligible to apply, candidates must be Arabic-speaking professionals with:
A Bachelor's degree or equivalent from an accredited university with a minimum GPA of 2.5 out of 4 or its equivalent.
A Bachelor's degree in a relevant discipline such as Archaeology, Architecture, Urban planning/Urban studies, Heritage conservation, Heritage management, Museology/Museum Studies, History of Art, or History of Architecture. Graduates of other disciplines may be accepted at the discretion of the programme's steering committee and may be asked to fulfil further requirements.
English language competency (Academic IELTS: 4.0, TOEFL IBT: 32)
Experience in related fields of cultural heritage management is an asset.
Duration of Programme
The duration of the programme is two years (33 credit hours); upon the successful completion of the programme, students receive a Master's Degree in Conservation Management of Cultural Heritage. 
ICCROM Scholarships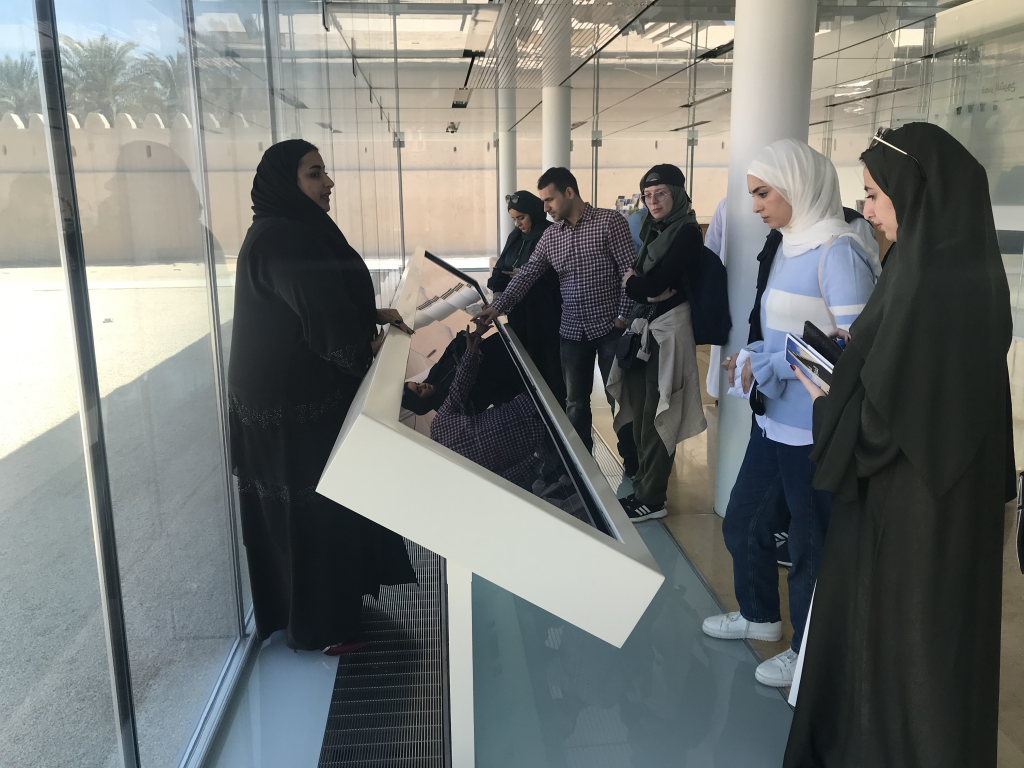 With the gracious support of His Highness Sheikh Dr Sultan Al Qassimi, Member of the Supreme Council and Ruler of Sharjah, ICCROM-Sharjah offers a limited number of scholarships subject to rigorous evaluation criteria. The scholarships cover tuition fees, accommodation, round-trip to UAE and a living expenses allowance. Students seeking a scholarship must include that in the letter of interest to be submitted with the application, explaining why they seek financial support and how they will contribute to the field upon completion of the degree programme. Priority will be given to candidates officially nominated by governmental institutions in their countries and who fulfil the rest of the eligibility criteria.  An official nomination letter should be submitted with the rest of the application documents. 
For more information about ICCROM scholarships, please contact Ms Lama Said (lama.said@iccrom.org)
University of Sharjah Scholarships
The University of Sharjah is offering the following scholarships on a competitive basis:
Teaching Assistant (TA) Scholarship: the student is required to work a number of hours as a TA every week at UoS, and the scholarship will cover tuition fees and a monthly allowance of 2500 AED.
Research Assistant (RA) Scholarship: the student is required to work a number of hours as an RA every week at UoS, and the scholarship will cover tuition fees and a monthly allowance of 4000 AED.
For more information about the scholarships available through the University of Sharjah, please contact Mr Esam Salam (esam@sharjah.ac.ae)
More information is available in the MSc programme booklet