The ICCROM-IUCN World Heritage Leadership (WHL) programme and the Arab Regional Centre for World Heritage (ARC-WH) joined forces for a three-part capacity-building action focused on strengthening Arab regional capacities on disaster risk management and resilience building for World Heritage.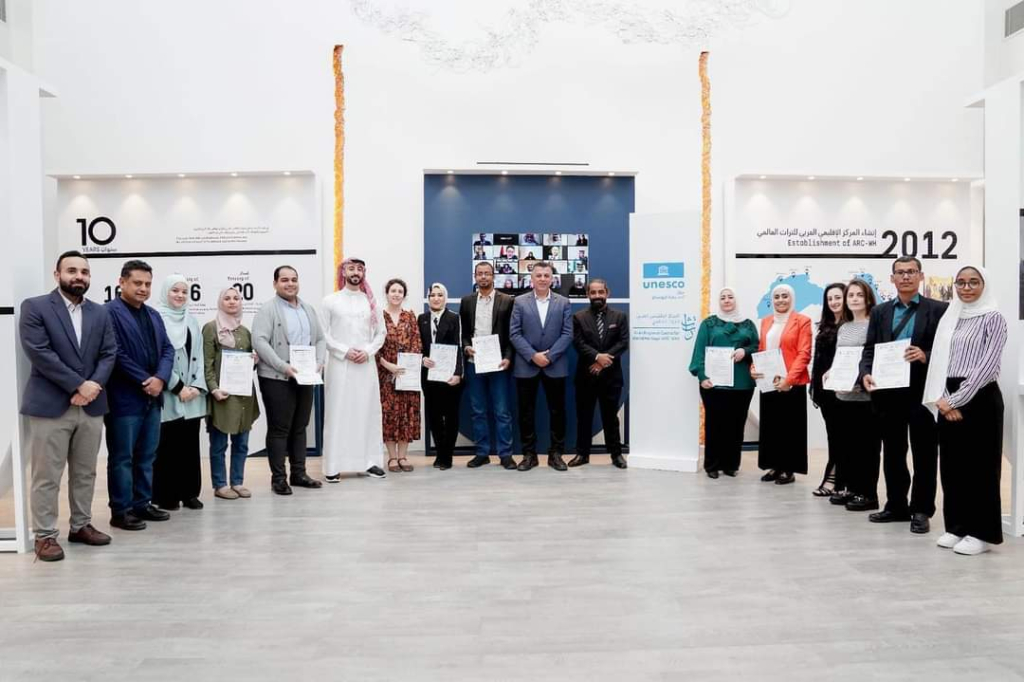 Climate change is the fastest-growing factor affecting World Heritage properties, threatening one-third of natural World Heritage sites and one in six cultural sites. Building capacities on climate action for World Heritage is essential to protecting Outstanding Universal Value and building the resilience of heritage and communities.  
To enhance regional capacities, WHL and ARC-WH implemented a 5-day advanced workshop on climate action for World Heritage in the Arab region. The workshop was held at ARC-WH headquarters in Manama, Kingdom of Bahrain, from 5 to 9 March 2023 and was attended by ten site managers and heritage practitioners from Bahrain, Egypt, Lebanon, Palestine, Syria, the United Arab Emirates and Yemen.  
The focus was on providing participants with tools and knowledge to assess risks derived from climate change and design adequate adaptation and mitigation measures specific to the needs of each World Heritage property. 
"Considering the direct and indirect impact of increasing frequency and intensity of disaster risks, especially those resulting from climate change, we can no longer afford to be passive in our approach to heritage conservation and management. Rather than fixing damages and deteriorations and solely dealing with post-disaster response and recovery, there is an urgent need to shift our focus on climate mitigation and adaptation."

— Rohit Jigyasu, ICCROM Project Manager, Urban Heritage, Climate Change & Disaster Risk Management
The workshop provided tools and methodologies and reflected on each participant's case study, exploring climate risk assessment through the development of scenarios based on existing models, understanding national, regional and international policy frameworks for heritage and climate change, and developing wide-ranging mitigation and adaptation strategies at multiple levels. The workshop offered a chance to reflect on existing opportunities for partnering with other heritage and non-heritage institutions and communities and ways to strengthen governance arrangements for effective climate action locally and regionally.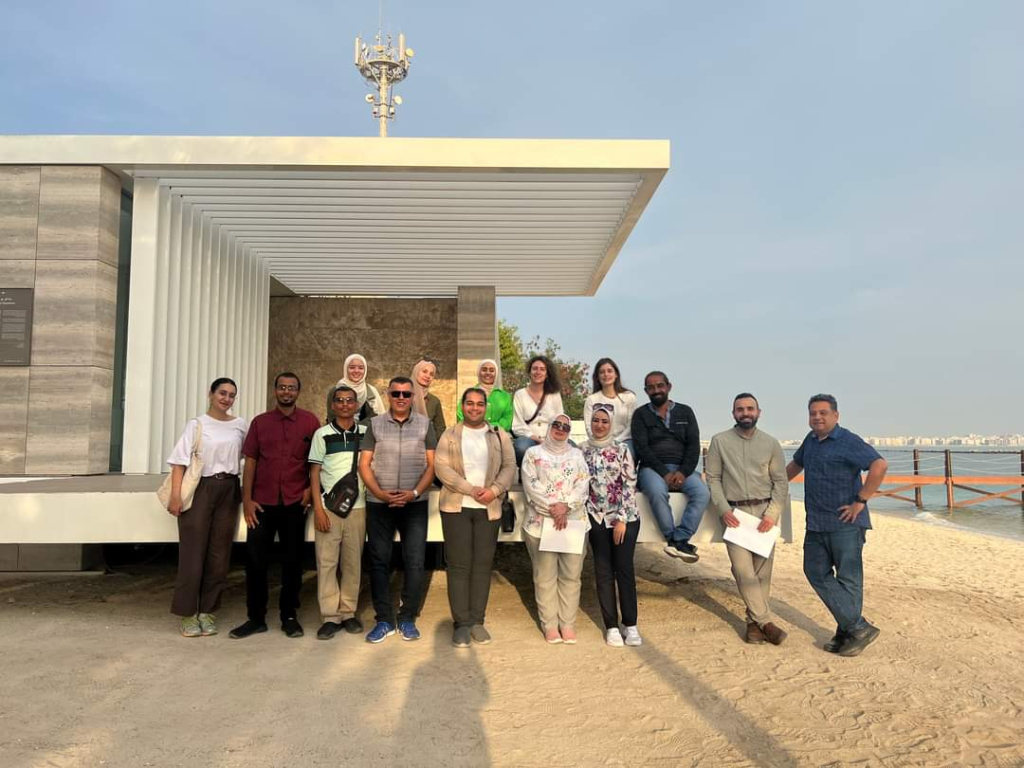 The workshop in Bahrain was the last component of a three-part initiative to strengthen capacities on Disaster Risk Management and Building Resilience for World Heritage, which began in July 2022 with the capacity-building course on World Heritage Risk Management in the Arab Region and continued with a 3-month mentoring process, during which 12 participants had the chance to design place-specific disaster risk proposals and actions for their World Heritage properties.