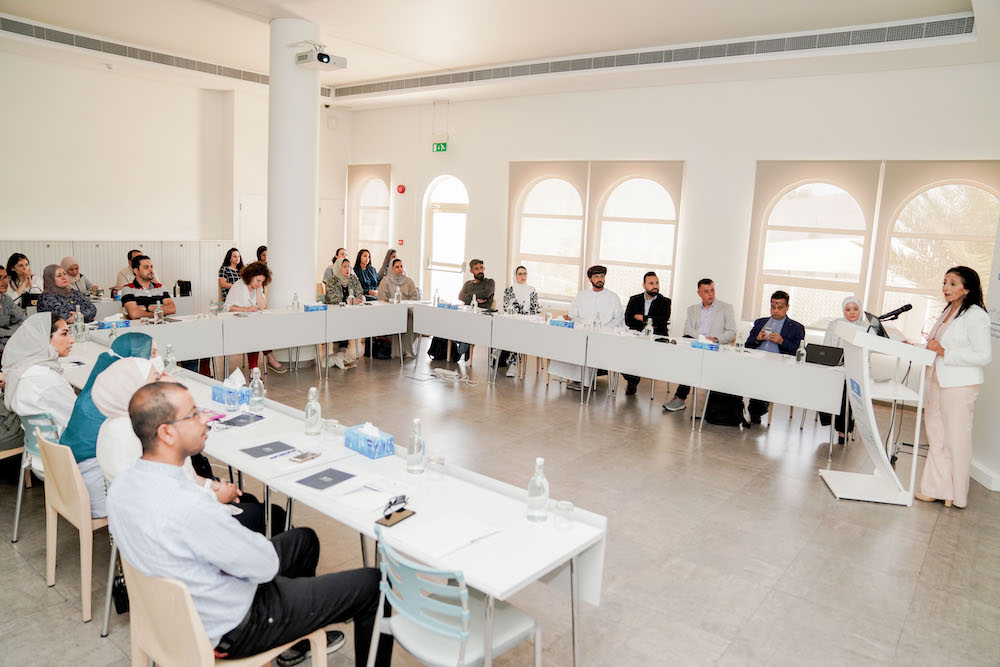 Site managers and government officials from across the Arab region took part in our capacity-building course on World Heritage Risk Management in the Arab Region from 24 to 28 July 2022. The Arab Regional Centre for World Heritage (ARC-WH) and the ICCROM-IUCN World Heritage Leadership Programme (WHL) collaborated on this workshop, which ARC-WH held at its headquarters in Manama, Bahrain. The course introduced 19 participants to the challenges and opportunities for building the resilience of heritage places, including local communities, by managing risk.
Unpredictable disasters caused by natural hazards and human actions have affected the Arab region's diverse heritage places. Conflicts and political instability further threaten the protection of heritage places, with a huge impact on communities and their socioeconomic and cultural life. Risk management is essential to protecting and conserving World Heritage sites and their surrounding communities from natural and human-made threats.
This course aimed to provide a better understanding of the importance of risk-based thinking in effectively managing World Heritage properties and other heritage places. It provided background on theoretical and policy frameworks to manage a range of risks and offered hands-on methods for analyzing risk factors and designing mitigation, adaptation and preparedness strategies. The course also provided an opportunity for participants to exchange their own knowledge and experiences.
Participants learned how to develop heritage management action plans, taking multiple risk factors into consideration, including disasters, conflicts and climate change. At the end of the workshop, participants proposed how they can implement their disaster risk management schemes at their respective heritage places.
Jawida Mansour from the UNESCO Gulf States and Yemen Office participated in the workshop. She said this training was needed for the sites she works in the region, especially those on the World Heritage List. "This training will help me to advance my skills in planning and managing sites, as well as preparing proposals," she stated.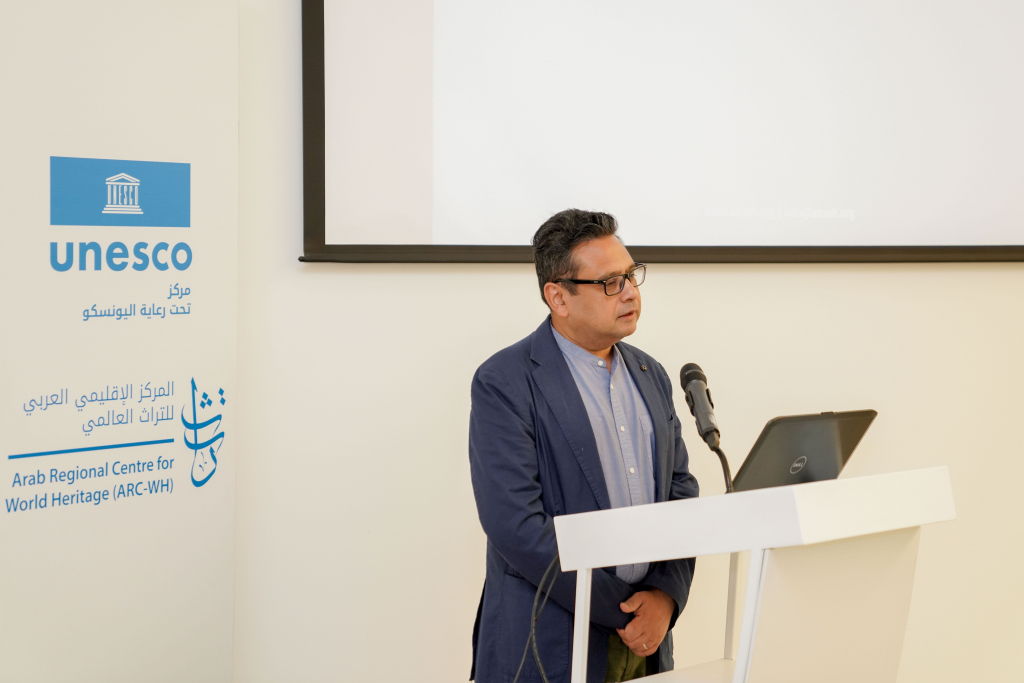 One of the resource persons for the training, Architect Muhammed Al-Absi from the Jordan Ministry of Antiquities said that the workshop's content was important to enhance current management practices to address the negative impacts of conflict and climate change on cultural heritage. He said they must "shift from being reactive to being more proactive."
Participant Ehab Zaqoq, an architect from the Tarek Waly Centre Architecture and Heritage, works on heritage places in historic Cairo. He said the workshop added to his knowledge about risk management and he hopes to attend similar future workshops.
The course came on the heels of ICCROM DG Webber Ndoro's mid-July visit to President of the Bahrain Authority for Culture and Antiquities H.E. Sheikha Mai Bint Mohammed Al Khalifa in Manama. Her Excellency praised the fruitful results of the longstanding cooperation between ICCROM and ARC-WH.
A follow-up workshop is planned for early 2023 and we look forward to continuing the collaboration with our Member State, Bahrain, to raise the profile of cultural heritage in the Arab region.