Are you a Cultural First Aider? Share your story here.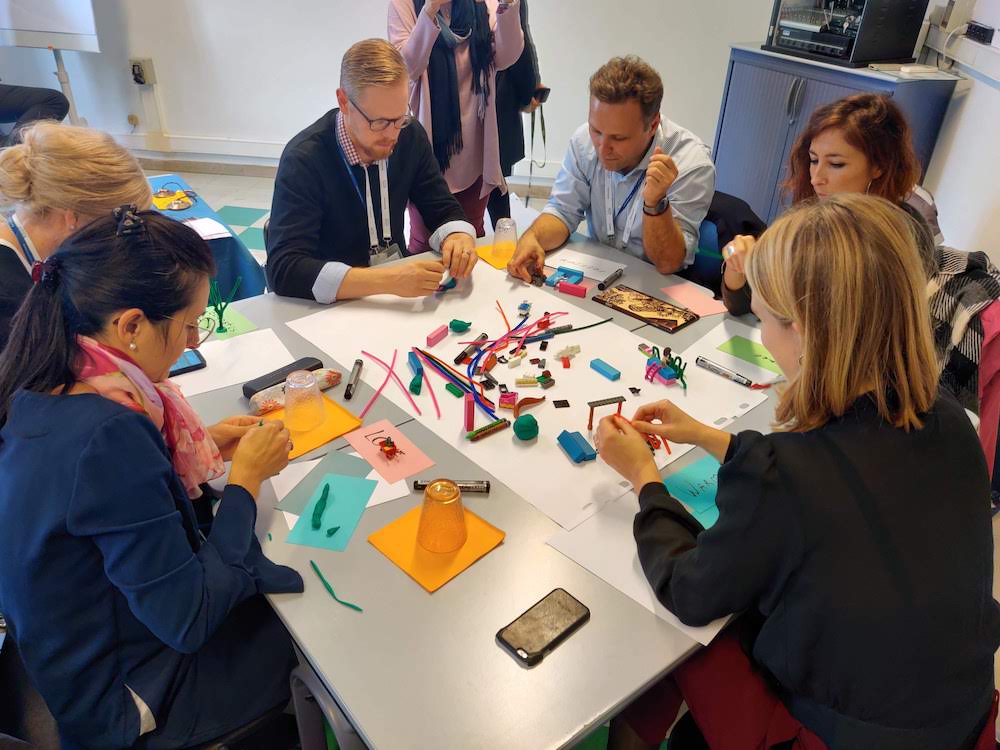 Enhancing disaster preparedness for effective response, "Building Back Better" in recovery, rehabilitation and reconstruction, is one of four priorities of action outlined by the Sendai Framework for Disaster Risk Reduction 2015-2030. This means that the goal is to substantially reduce disaster risk and the impact on the economic, physical, social, cultural and environmental aspects of communities.
Last week, we celebrated International Disaster Risk Reduction Day (13 October 2022). We want to continue the discussion by introducing you to Cultural First Aiders contributing to this goal around the world.
AbdelHamid Salah, First Aid for Cultural Heritage in Times of Crisis (FAC) 2011 participant 
More than ten years ago, AbdelHamid joined the FAC course to learn how to safeguard heritage in a crisis and undertake emergency documentation, having had first-hand experience evacuating objects from an archaeological store that were later stolen. Without documentation, AbdelHamid's team could not prove that the items were evacuated in an emergency operation and then stolen from the new location. Post FAC training, AbdelHamid received a seed grant from ICCROM's partner organization and ICCROM staff helped him train a national team of Cultural First Aiders. From this endeavour, the Egyptian Heritage Rescue Foundation (EHRF) was born, which is now a well-recognized NGO working in and beyond the Arab region to safeguard heritage in crises and train others. Today, EHRF is one of the ICCROM-FAR programme's key partners. The organization is helping to implement its ongoing capacity development project on Alliance for Cultural First Aid, Peace and Resilience.
Manana Tevzadze, FAC 2016 participant 
Like Abdel Hamid, Manana came to ICCROM from the National Committee of the Blue Shield Georgia, hoping to gain skills and knowledge to take back to the organization. Since participating in the course, Manana has trained many others – not only in Georgia but also abroad. In 2019, she partnered with ICCROM's FAR programme to field-test inSIGHT, a participatory Vulnerability and Capacity Assessment game, which helps to gather local perceptions of heritage, the risks that heritage faces and the community's abilities and skills that could be useful in reducing those risks. 
Meghna Goyal, FAC 2016 participant 
Meghna specializes in providing humanitarian support during emergencies and works on preparedness and capacity-building programmes for peacebuilding. She joined the FAC course because she saw clear overlaps between her work and cultural first aid. As part of her post-training project implementation, she worked with Rohingya refugees in India to document their cultural heritage and Indigenous knowledge, which is at risk due to forced migration. Her work with marginalized communities has led her to develop integrated actions on the ground, using culture as a pathway for psychosocial support and a tool for peacebuilding. 
Fares Altowaity, FAC participant 2020 
Fares participated in a regional FAC focused on the Middle East, North Africa, Afghanistan and Pakistan region (MENAP). Since then, Fares has shared the knowledge and skills he learned with others to create a group of 13 Cultural First Aiders in Jibla, Yemen, who stand ready to enhance the emergency preparedness of their historic city.  
Are you a cultural first aider, like AbdelHamid, Manana, Meghna and Fares? Have you received First Aid training from ICCROM or one of its partners or former course participants? 
Share your story with us here or via social media, tagging @ICCROM and using the #CultureCannotWait hashtag!