We were happy to welcome a delegation from the Cultural Heritage Administration of the Republic of Korea (CHA) to ICCROM headquarters on 19 October 2022.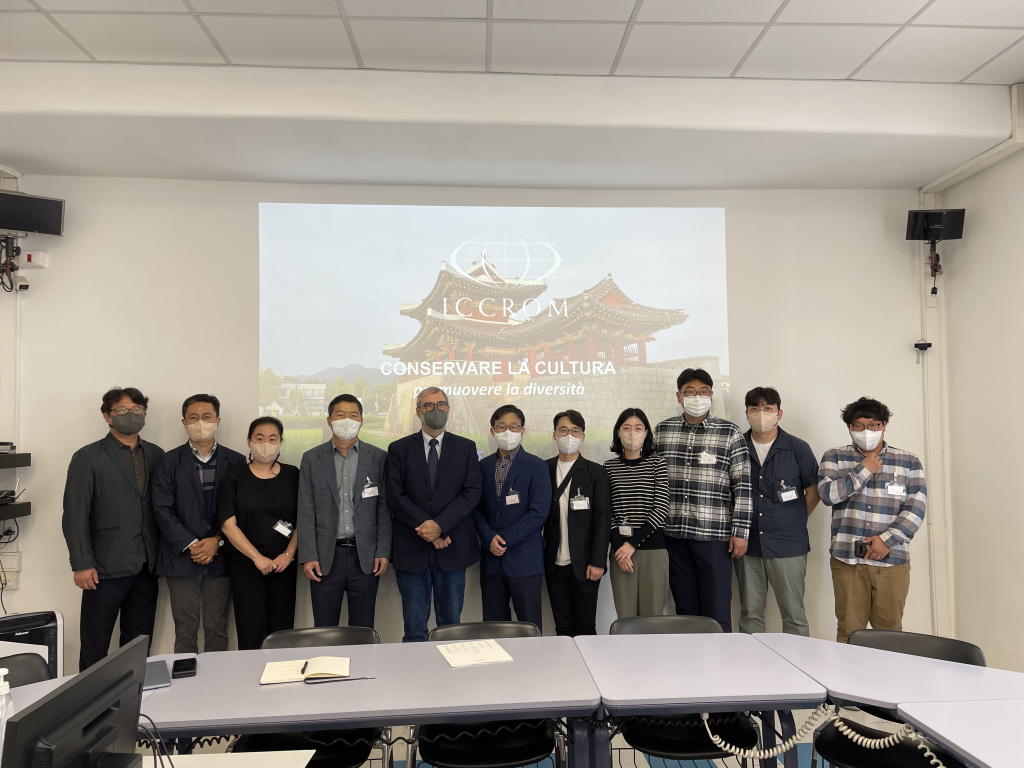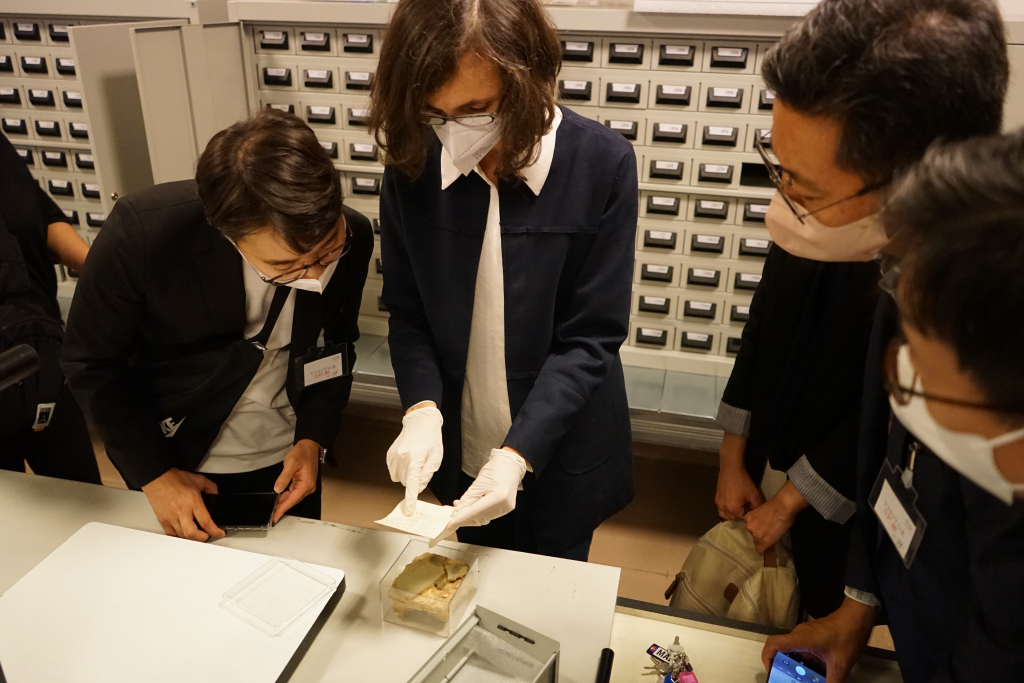 Directors, experts and researchers from CHA and its subsidiaries – the National Research Institute of Cultural Heritage, the National Institute of Maritime Heritage and the National Intangible Heritage Center – joined us for a presentation and discussion with Joseph King, Senior Director, and Valerie Magar, Programmes Unit Manager.
The meeting was an opportunity to discuss topics related especially to World Heritage, the integration of nature and culture conservation, and climate change adaptation and mitigation.
We also toured our ICCROM Library and Archives' extensive collections, where we viewed materials from Korea – such as a sample from the Bongjeongsa temple in Andong, Republic of Korea, which is part of the Mora Samples Collection.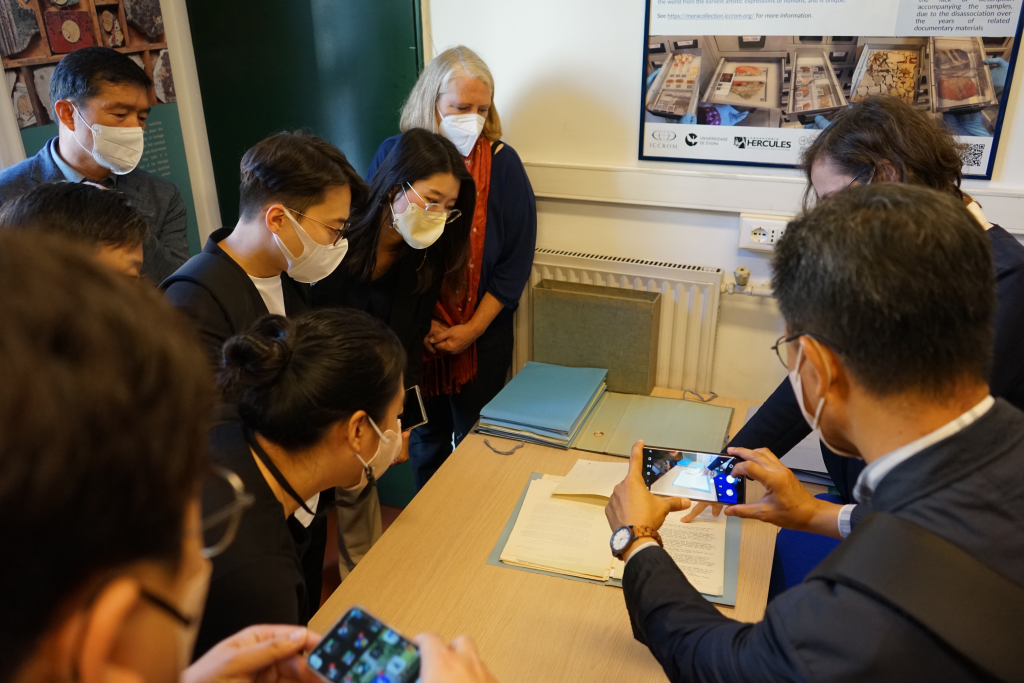 This visit comes just two weeks after we were in Korea to sign a five-year cooperation agreement with CHA in order to build heritage management and conservation capacities in the Asia-Pacific region and internationally. 
Our ongoing collaboration with CHA has enabled us to continue pursuing cooperation for education, capacity building and research in cultural heritage management and conservation regionally and globally. We sincerely thank the Republic of Korea for its sustained support. We eagerly look forward to continuing our successful partnership in the coming years as we work closely to design and implement capacity-building activities that respond to on-the-ground heritage management issues.