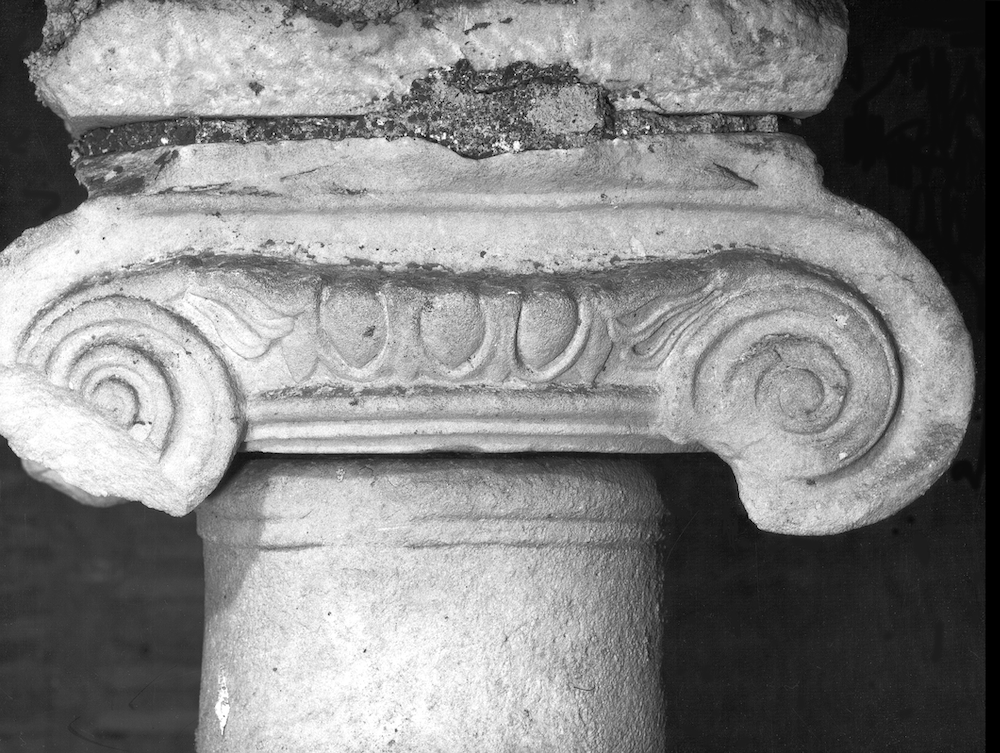 If you understand Italian, you may be perplexed by the name of the Church of Sant'Angelo in Pescheria. In pescheria? A fish market? The story of how this church got its name is nearly as strange as you might imagine. It is located near the remains of the Portico of Octavia, which Emperor Augustus dedicated to his sister in ancient times, though it became a fish market (pescheria) during the Middle Ages and remained so until the 19th century. The church, which is behind the portico-turned-fish market, has undergone many changes throughout the centuries: after being consecrated by Stefano III in 755 CE, it was enlarged in the Middle Ages and completely renovated by Cardinal Peretti in 1611. Since the 18th century, periodic restorations have been made.
ICCROM has been fortunate enough to visit Church of Sant'Angelo in Pescheria and learn from it. In 1977, participants of ICCROM's International Architectural Conservation Course (ARC) carried out fieldwork in the church as part of their research projects on Rome's historic buildings. They undertook archaeological and historical research, studies of humidity, measured drawings of the church and drafted intervention proposals. The course was coordinated by Roberto Marta (himself a former ICCROM course participant), who captured this photo of the capital of one of the crypt's columns.
Among the documentation produced by the ARC course participants, ICCROM Archives contain many reports, architectural drawings and photographs of the building structure – including the vaulted crypt under the left apse. The crypt dates to sometime between the 8th and 14th centuries and its foundation is made of tuff blocks. Roman archaeological remains (e.g. the capitals of the columns, as seen in the photo) were reused for the construction of the crypt. Remains of mural paintings were also found in the crypt, pictures of which are available in the ICCROM Archive.
If you are interested in consulting these materials, please do not hesitate to contact ICCROM Archives at
archive@iccrom.org
!