As an Advisory Body to the World Heritage Committee, we help countries implement the World Heritage Convention and improve the management of their World Heritage properties through capacity building and advisory assistance.
ICCROM has a specific capacity-building role within the framework of the Convention and cooperates with ICOMOS in:
monitoring the state of conservation of cultural World Heritage properties,
reviewing requests for International Assistance submitted by States Parties, and
providing input and advisory support to States Parties to the World Heritage Convention.
In the framework of the World Heritage Convention, ICCROM provides the following advisory services to the States Parties to the World Heriatge Convention and its Memebr States: 
National and regional capacity building through courses and workshops on: managing World Heritage, conducting management effectiveness assessments, carrying out impact assessments in the context of World Heritage, performing risk assessments and implementing disaster risk management;
Upon request, ICCROM joins advisory missions to World Heritage properties to provide advice and support on existing tools, knowledge and skills to improve the management of World Heritage properties and tackle conservation and management challenges;
At the request of the World Heritage Committee, ICCROM takes part in reactive monitoring missions to World Heritage properties that are facing serious threats or are foreseen to be inscribed on the danger.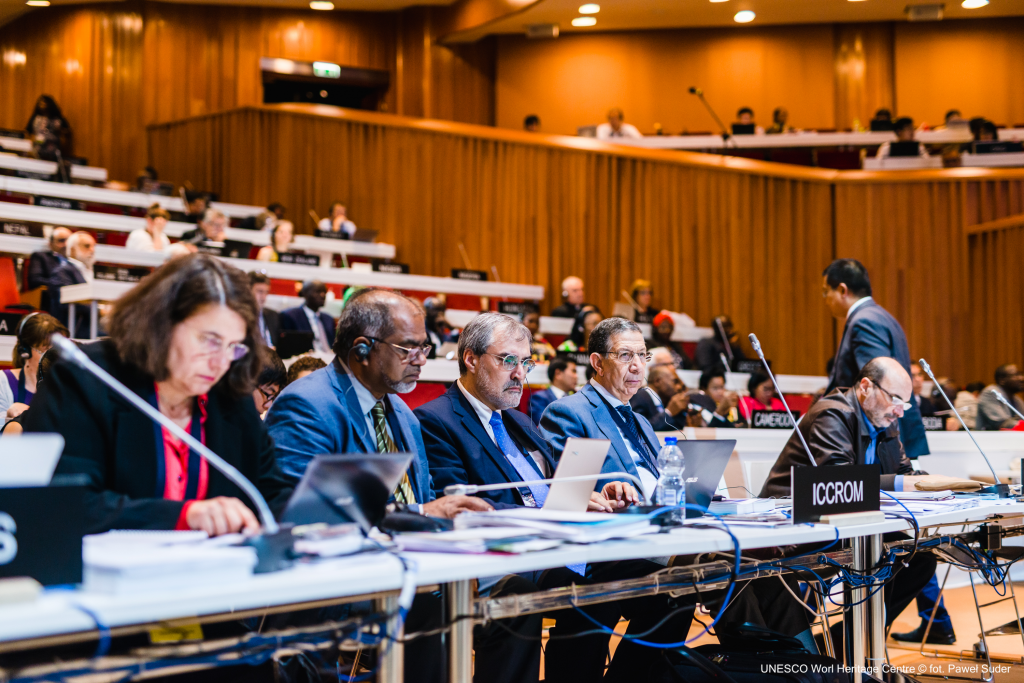 ICCROM's role as an Advisory Body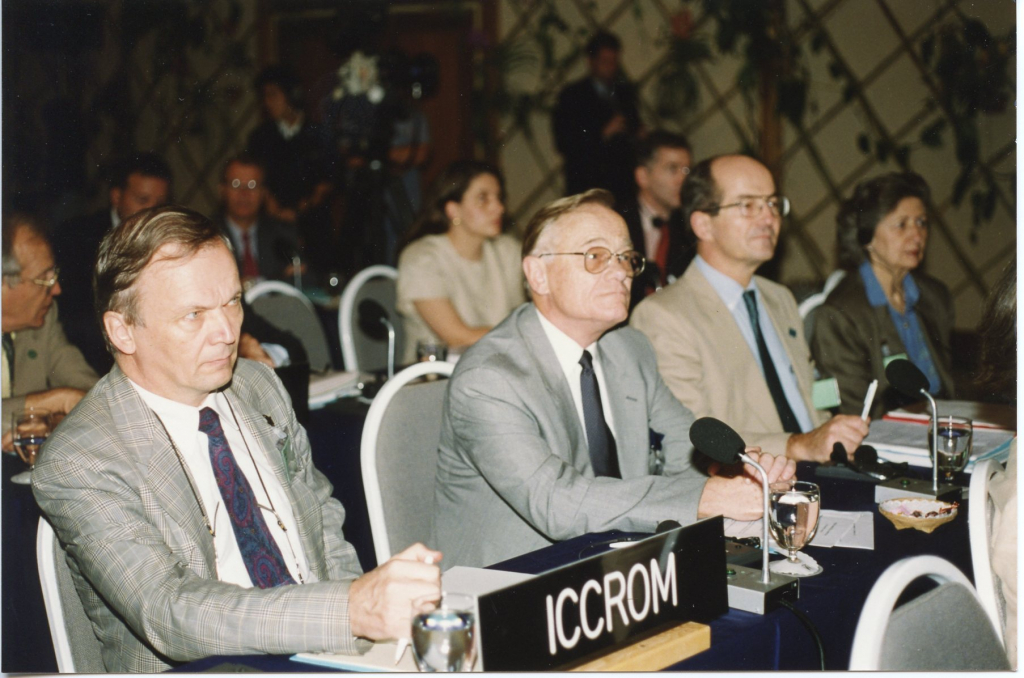 The 1972 UNESCO Convention Concerning the Protection of the World Cultural and Natural Heritage, more commonly known as the World Heritage Convention, is the most widely-recognized UNESCO legal instrument for heritage, with 194 States Parties of UNESCO's 195 Member States being signatories. All ICCROM Member States are States Parties to the Convention as well.
ICCROM's World Heritage activities are carried out in close collaboration with our sister Advisory Bodies – IUCN and ICOMOS – and the UNESCO World Heritage Centre. More information on ICCROM's engagement with World Heritage can be found in the Operational Guidelines for the Implementation of the World Heritage Convention (paragraphs 32 and 33) and through the World Heritage Leadership programme.