Last week, we celebrated two milestones in Mosul as 25 young architects and civil engineers graduated from our nine-month course on professional development, and we welcomed a new cohort. The course is implemented in partnership with UNESCO under the 'Revive the Spirit of Mosul' initiative and in collaboration with the Government of Iraq, the University of Mosul, the United Arab Emirates and the European Union.  
Counting the new graduates, more than 100 Moslawis have benefitted from ICCROM capacity-building courses.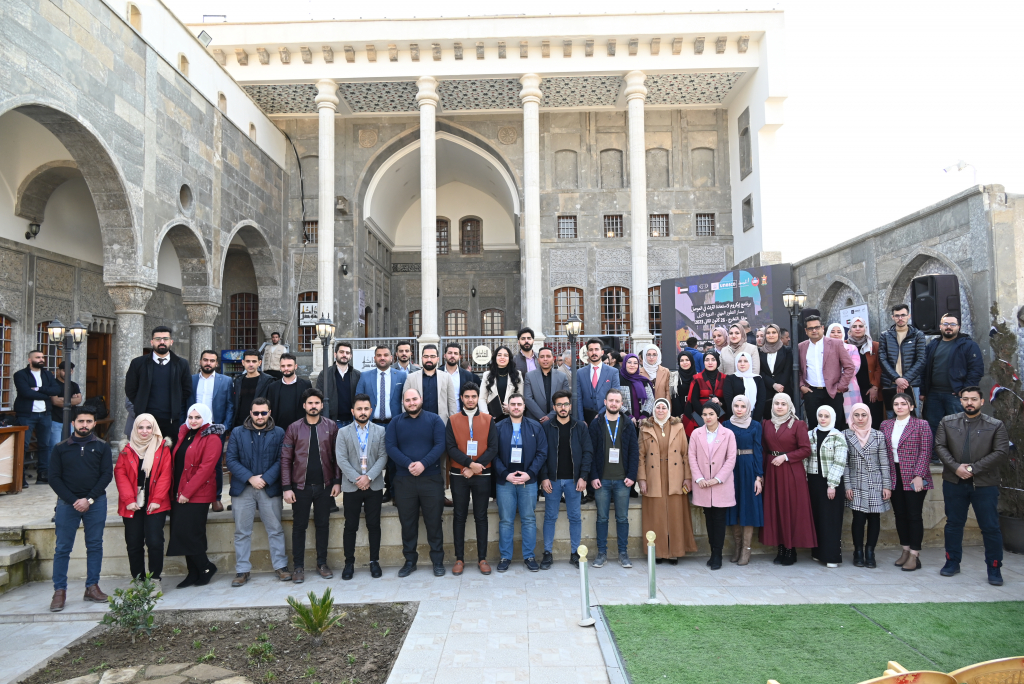 The 25 recent graduates also announced their new NGO, the Iraq Heritage Foundation for Culture Development, which was borne out of the course and is now officially registered in Iraq. The foundation aims to work in the field of international cooperation, focusing on culture and heritage as vehicles for sustainable development, crisis prevention and post-crisis recovery.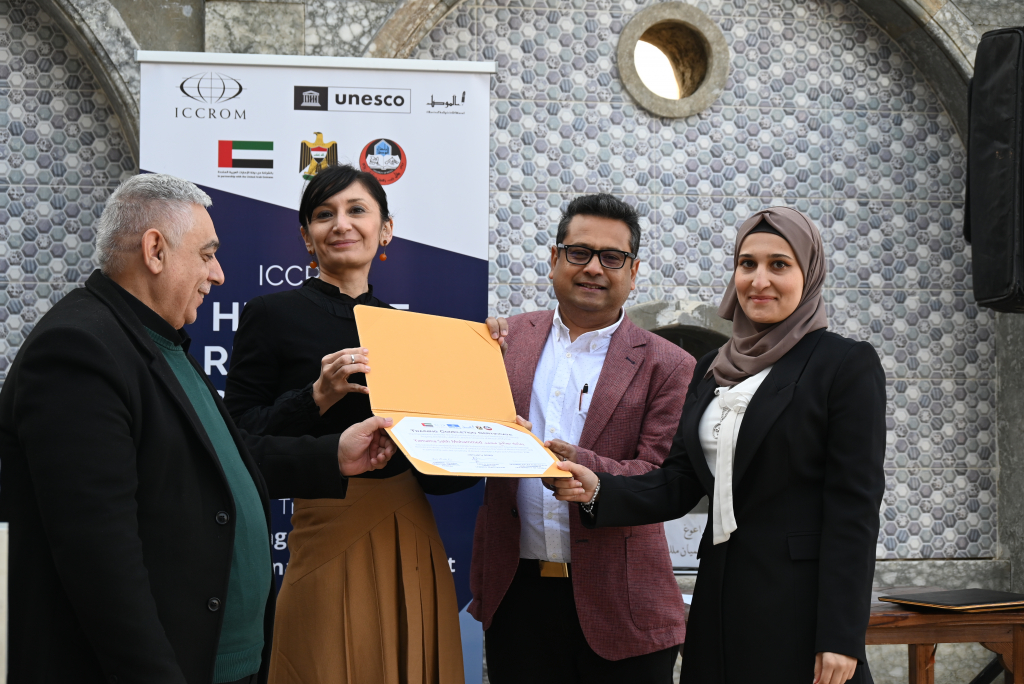 On 26 January, the graduates gathered at the Heritage House in Mosul to receive their certificates in the presence of friends and family, the local community and representatives of ICCROM, UNESCO and the University of Mosul. 
After a warm welcome by Ayman Al-Shweiky, ICCROM Course Coordinator, and the screening of a short video highlighting the project's progress, Munir Salim Taha, Assistant President of the University for Scientific Affairs, Maria Rita Acetoso, UNESCO Senior Project Manager, and Rohit Jigyasu, ICCROM Project Manager, congratulated the graduates on behalf of the three partner institutions. 
"This training in partnership with ICCROM is a cornerstone of this revival, and you, the successful graduates, are the protagonists. […] Cultural heritage is an irreplaceable resource, and its recovery can become an opportunity for enhancing resiliency, building trust and improving knowledge for the community. By being here today and seeing you about to graduate, I feel the objective of UNESCO, the UAE and our partner, ICCROM, is being fulfilled. It only adds to my happiness to see that, soon, another group of talented 25 professionals will start their journey."  

– Maria Rita Acetoso, UNESCO Senior Project Manager
Course participants reflected on their nine months of training.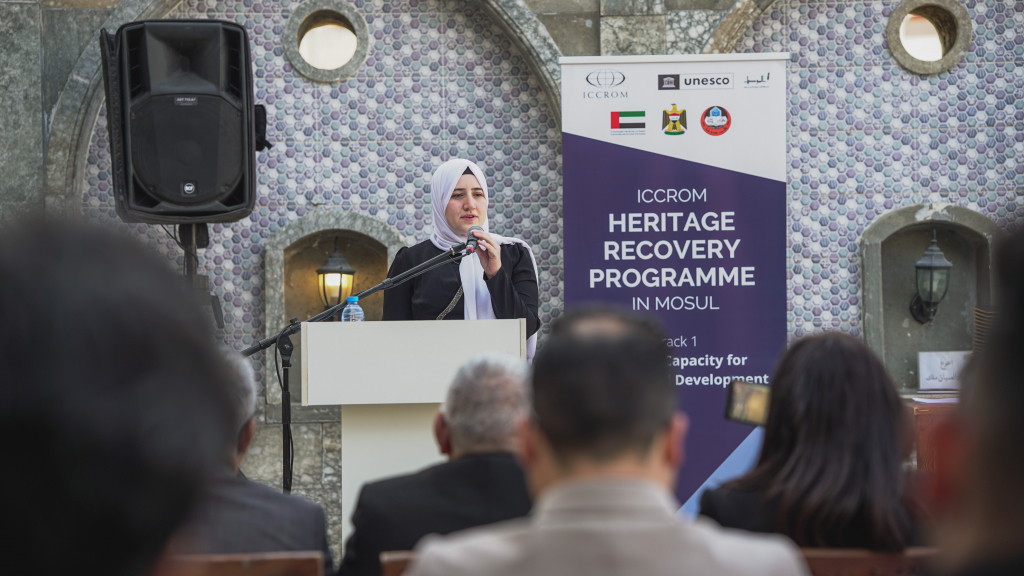 "During this course, we have developed skills to use a rich variety of state-of-the-art equipment and software and prepare multiple ways to plan, implement and monitor the recovery process critically and creatively. Thanks to this course, I am applying to research programmes, fellowships and regional job opportunities, namely with UNESCO."  

– Maha Abdulkareem, New graduate, Civil engineer 
"I joined this course last year as an unprepared architect, and today I stand in front one step closer towards fulling nothing short of a dream: becoming a heritage conservation specialist. Thank you for this opportunity. I am eager to actively engage in the recovery process in Mosul to safeguard its heritage for Iraq and the world."  

– Yamama Salih, New graduate, Architect 
Follow the students' new NGO, the Iraq Heritage Foundation for Culture Development, on Facebook, Instagram and LinkedIn.