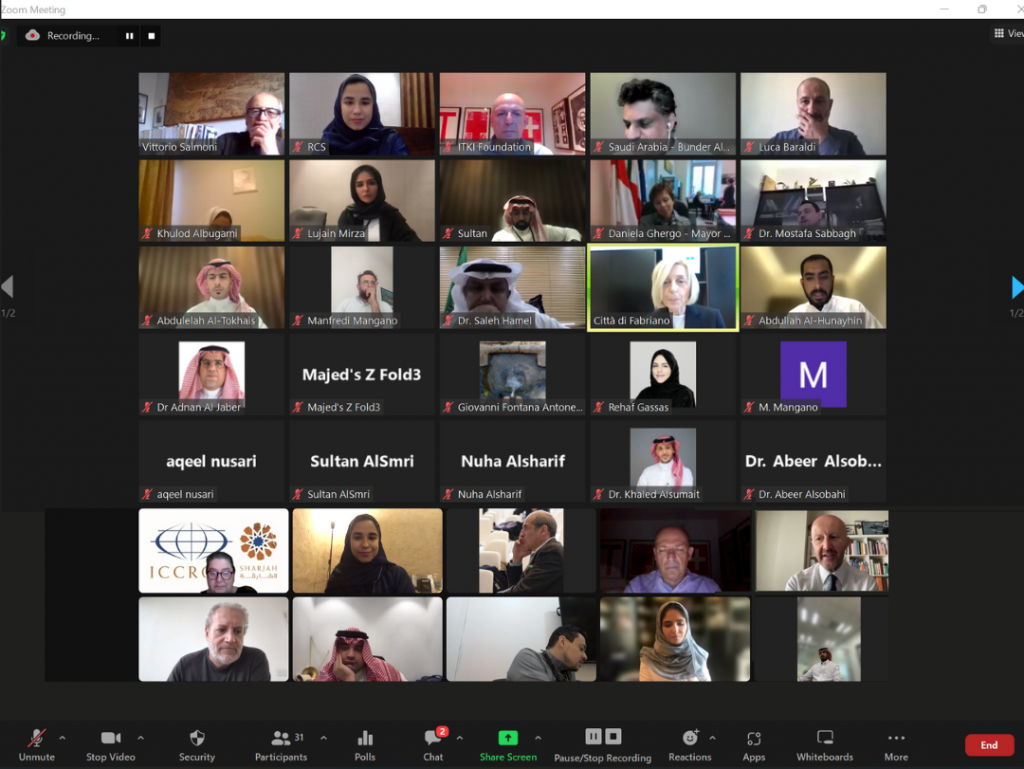 In October, the Ministry of Culture (MoC) of the Kingdom of Saudi Arabia concluded a training course on the Creative Cities Network (UCCN) – a United Nations Educational, Scientific and Cultural Organization (UNESCO) programme and one in a series of training courses within the Experts Program, which is being implemented by MoC and ICCROM.
The training was provided by Vittorio Salmoni: an urban planner and expert in strategic regional planning and urban renewal, as well as being the one responsible for registering the city of Fabriano, Italy, to the UCCN.
The training gave an introduction to the UCCN and highlighted the various sectors of the Network – which include crafts and traditional arts, design and film, culinary arts, literature, media arts and music – through the study of global study cases. The programme also touched on a number of creative means that contribute to the registration of global cities in the program's network, taking the experience of registering Al-Ahsa, Saudi Arabia, as a creative city in crafts and traditional arts and the experience of registering Buraidah, Saudi Arabia, as a creative city in the culinary arts as examples.
The training was attended by 24 participants, including 20 participants from the Kingdom of Saudi Arabia, one from the Sultanate of Oman and three participants from the Republic of Yemen. The training also hosted a number of experts and specialists in the field: Ibrahim Al-Shabith, Eduardo Sego Solis, Giuseppe Biagini, Rainer Kern, Suleiman Al-Qafari, Federica Forte, Cristiano Casa, Luca Paraldi, Majid Al-Muhanna and Manfredi Mangano.
The Experts Program aims to train a select group of experts from Saudi Arabia and neighboring countries on five international conventions on cultural heritage and two cultural programs at the highest professional level. The training focuses in particular on the preparation of nomination files, the development of periodic monitoring reports, how to develop relevant policies and action plans, and the preparation of participants to represent their countries in international organizations.