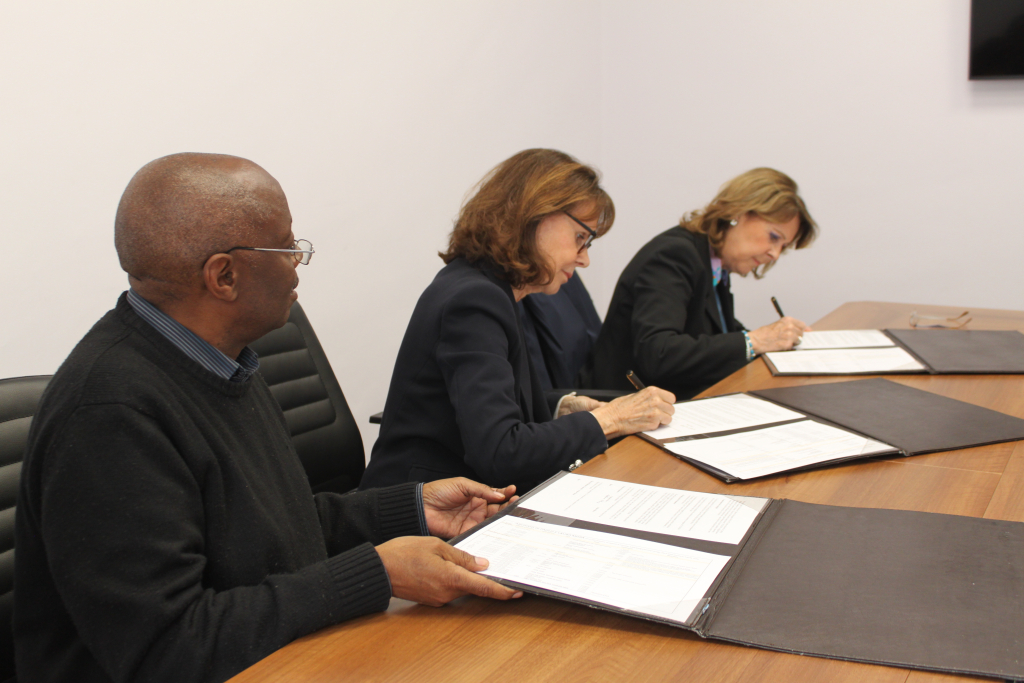 Though the Moras have passed, their family is continuing their legacy by donating more of their parents' lifetime collection to the ICCROM Archive.  
On 15 May 2023, we signed an agreement with Laura and Paolo Mora's daughters, Costanza and Maria, to add more samples to the Mora collection. 
Until now, the Mora family had a treasure trove of valuable materials stored in their homes. They have decided to donate eight boxes with about 200 samples (and sections) of wall paints and plasters gathered during their parents' missions, including Torraca finds. They also contributed 75 boxes containing approximately 5 000 slides, as well as mission reports and related documentation.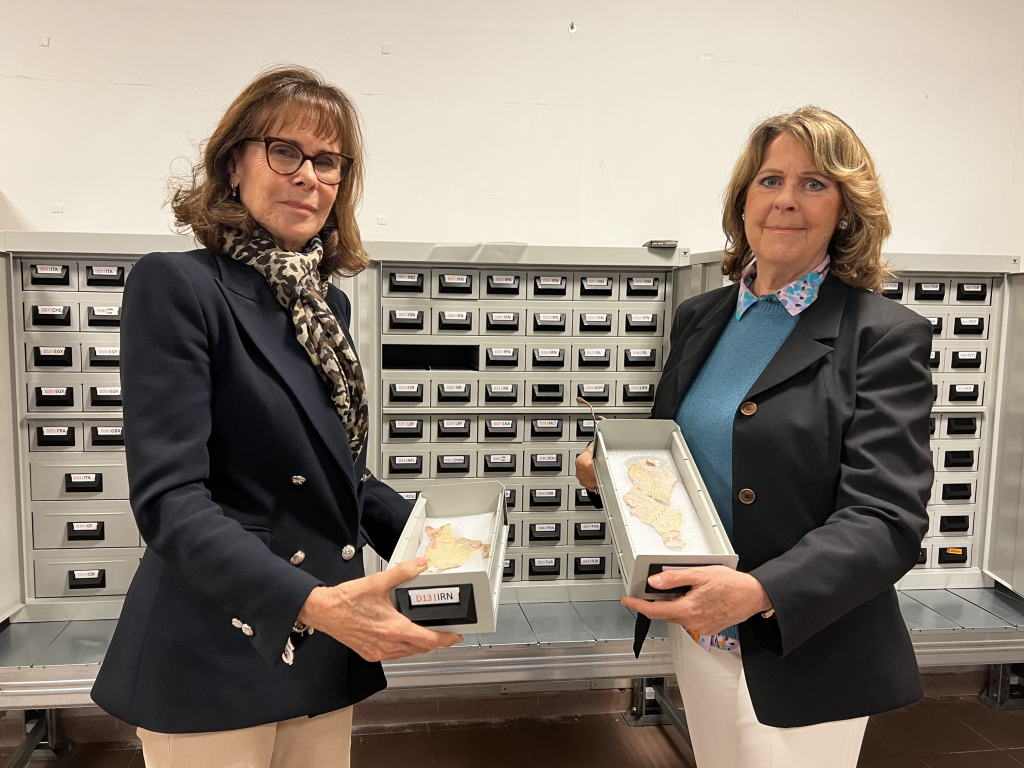 The materials are relevant to critical topics in conservation, including alterations and degradation, cleaning and retouching, pictorial techniques, surfaces and supports, and more.  
We have also agreed to digitize four photo albums documenting Laura and Paolo Mora's missions in Egypt, Japan, Lebanon and Mexico between 1962 and 1973.  
These additions to the ICCROM Archive could be a potential breakthrough for our research. The new specimens can help make connections with those we already have and enrich the collection and knowledge of painting techniques. 
Since 2018, in collaboration with the Hercules Laboratory at the University of Évora, Portugal, ICCROM has been working to safeguard the Mora collection by documenting, cataloguing and relocating fragile and delicate samples materials, making them available for present and future scholars.  
We thank the Mora family for their generous contribution that will be instructional for the conservation community for many years to come.