This year's first edition of the People-Nature-Culture (PNC) course brought together 25 practitioners from 24 countries. There will be four more editions of PNC in 2023.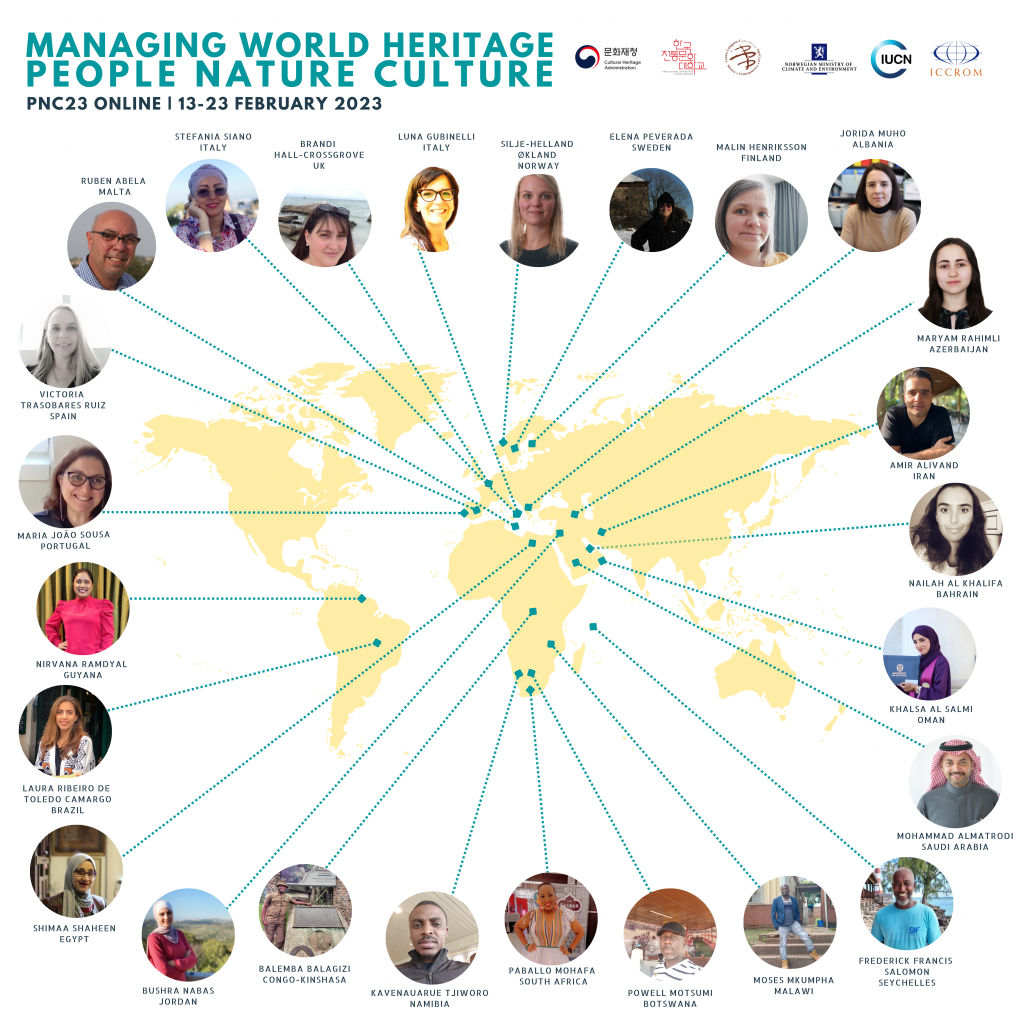 The course 'Managing World Heritage: People Nature Culture' (PNC) is a flagship capacity-building activity on World Heritage management organized by the ICCROM-IUCN World Heritage Leadership (WHL) programme. The course promotes a 'heritage place approach' to heritage management. This approach focuses on understanding how to conserve and enhance the heritage places' multiple heritage values in their wider social, environmental and economic contexts.  
This year's first edition of the course brought together 25 participants involved with the management of as many World Heritage properties in Albania, Azerbaijan, Bahrain, Botswana, Brazil, Congo – Kinshasha, Egypt, Finland, Guyana, Iran, Italy, Jordan, Malawi, Malta, Namibia, Norway, Oman, Portugal, Saudi Arabia, Seychelles, South Africa, Spain and Sweden.  
The course was organized by WHL with the support of the Cultural Heritage Administration of Korea (CHA) and the Korea National University of Cultural Heritage (KNUCH) and in cooperation with the Regional World Heritage Institute in Zacatecas (IRPMZ).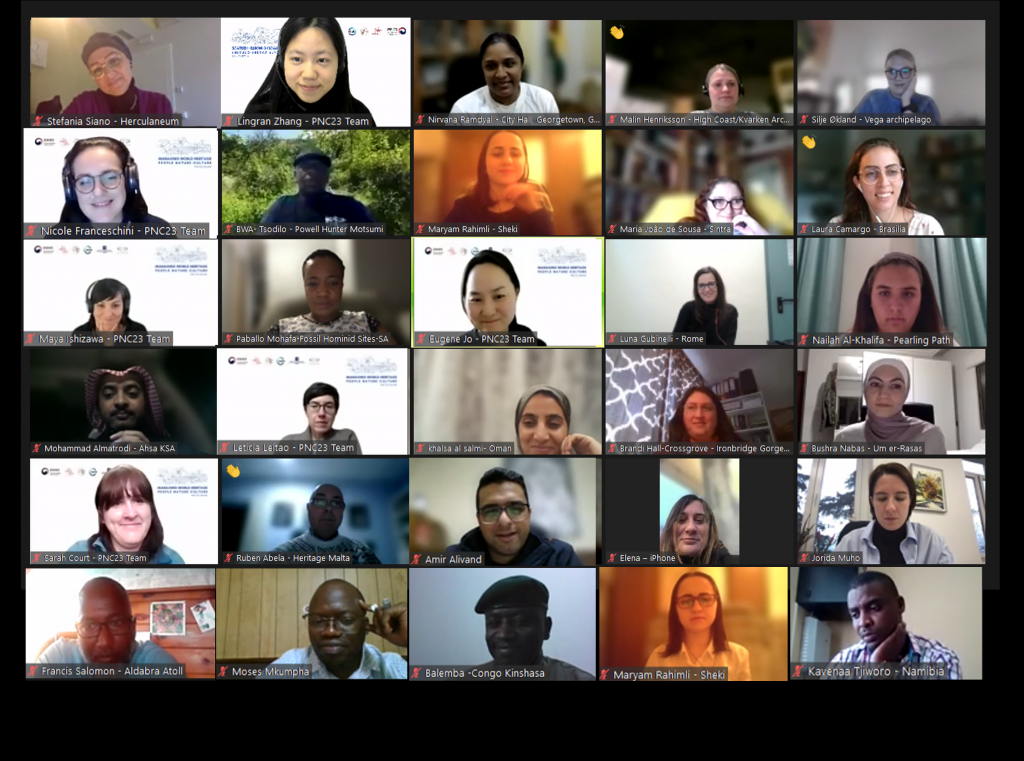 Through eight sessions and case studies from diverse regions, the course combined theoretical sessions, experience sharing, peer exchange and exercises to provide participants with knowledge on promoting people-centred approaches to managing heritage places. The course discussed what good World Heritage management looks like and provided participants with an overview of key processes and tools to manage heritage effectively. This includes a deeper understanding of the heritage values of heritage places, an analysis of the role played by social, economic and environmental contexts and a broader understanding of heritage management systems and governance arrangements.  
The course is structured around the upcoming resources developed by the World Heritage Leadership programme, jointly delivered by ICCROM and IUCN, in collaboration with ICOMOS and the UNESCO World Heritage Centre. These include the Managing World Heritage manual and the Enhancing Our Heritage Toolkit 2.0. 
To complement the theory of heritage management, resource people from site management teams at Chiribiquete and the Serrania de la Lindosa (Colombia), Laponia (Sweden), Venice and its Lagoon (Italy) and Valparaiso (Chile) joined the course to share their management experiences. In the coming months, participants will prepare case studies to be shared on PANORAMA Nature-Culture, showcasing the management solutions they designed and developed to respond to management challenges at their heritage places.  
This edition of the PNC course is the first of five planned for 2023. Due to the high level of interest demonstrated by the more than 350 applications received, a second English edition of the course will be implemented this June. The WHL team will deliver the course in Spanish (April), and French (November) and a 'training of trainers' workshop for future resource people is planned for the second half of the year.