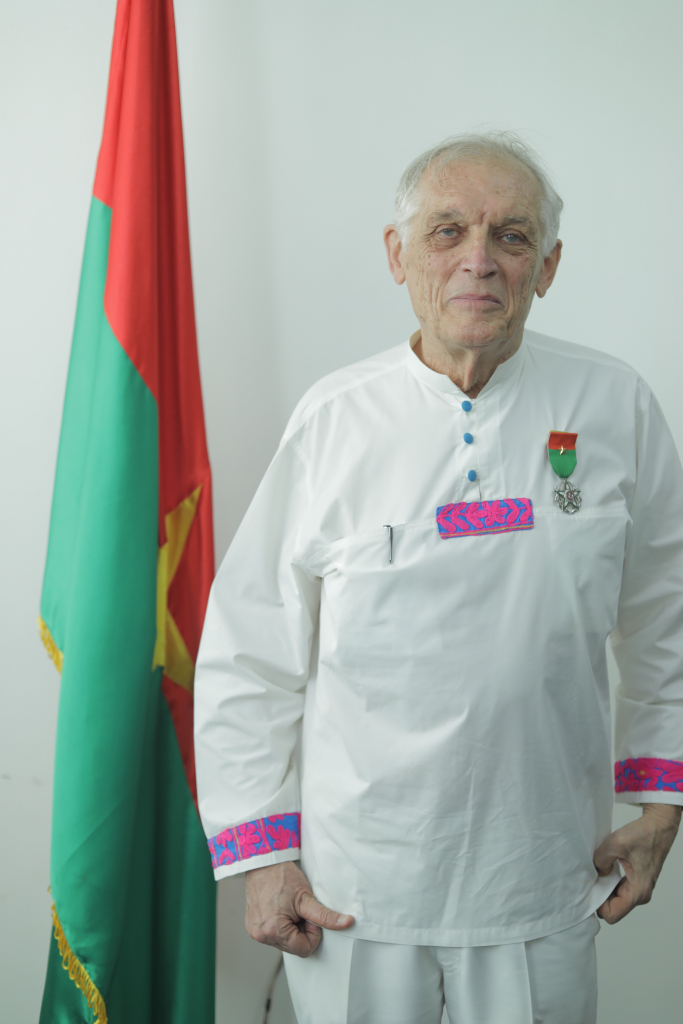 While on an ALIPH-ICOM teaching mission in Ouagadougou to teach museum documentation and storage, Mr Gaël de Guichen, Special Advisor to the Director-General of ICCROM, was decorated with the Order of the Stallion, the highest distinction in Burkina Faso. 
The ceremony took place on 26 January at the Ministry of Communication, Culture, Arts and Tourism under the presidency of Minister Jean Emmanuel Ouédraogo.
It is with great emotion and being surrounded by former participants of the PREMA programme for preventive conservation in African museums (1986-2000) and of EPA (Ecole du Patrimoine Africain) that Gaël de Guichen received this distinction, in recognition of his services and commitment to cultural heritage institutions and professionals in Africa, and in Burkina Faso in particular, since 1984.
Photos: ICOM/Burkina-Faso-Mali