As the world continues to work toward transitioning to sustainable energy sources, it is crucial to ensure that such development efforts are complementary to the
protection of World Heritage
. Impact assessment is an essential tool that can support this transition while protecting our heritage. 
From 22–23 March 2023, the ICCROM-IUCN World Heritage Leadership (WHL) programme and the Europe and North America Unit of the UNESCO World Heritage Centre, in collaboration with ICOMOS and IUCN, organized a 2-day workshop for States Parties and World Heritage National Focal Points about ensuring the protection of World Heritage while expanding sources of renewable energy.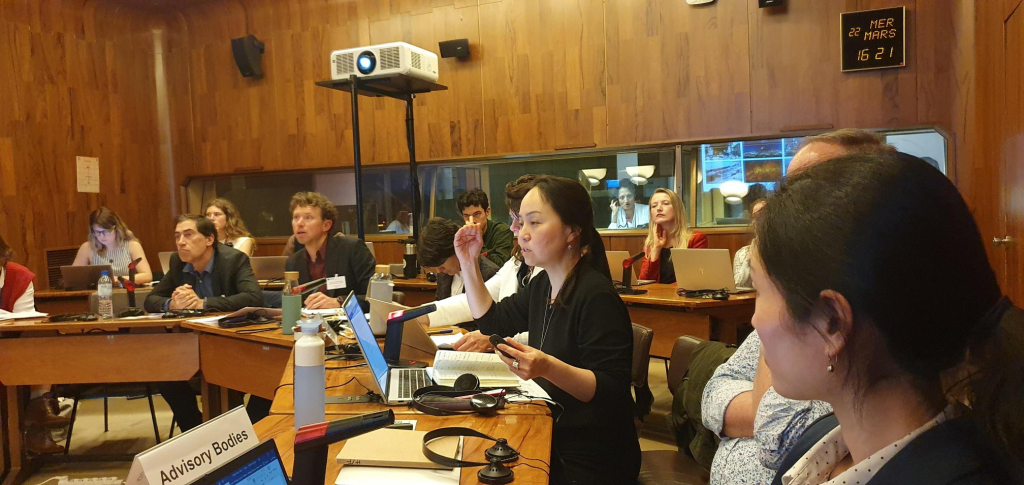 The workshop brought together States Parties to the UNESCO World Heritage Centre and representatives of the wind energy sector. Austria, Belgium, France, Germany, Ireland, Italy, the Netherlands and Switzerland, and WindEurope and IRENA, engaged in fruitful discussions and exchanges, highlighting the importance of incorporating impact assessments in renewable energy development and protecting World Heritage sites.  
The workshop introduced the impact assessment methodology of the Guidance and Toolkit for Impact Assessment in a World Heritage Context, published in July 2022, and launched the new Guidance for Wind Energy Projects in a World Heritage Context. It showcased how the two guidance documents complement each other in the process of impact assessment – a tool for better planning, enabling informed development rather than acting as an obstacle to it. The workshop provided information on how wind energy projects can be considered in the process of assessing impact and the best way to collaborate with the wind and other renewable energy sectors. 
The importance of proper national-level planning for renewable energy was emphasized, with reference to the need for Strategic Environmental Assessment. Additionally, the workshop underlined the need for World Heritage properties to be better prepared and act proactively by deepening their understanding of their Outstanding Universal Value and other heritage values, the attributes that convey them, plus their boundaries, buffer zones and wider setting identifying areas that suitable for wind energy deployment. 
During the workshop, States Parties and World Heritage National Focal Points learned about the impact assessment methodology, putting it in the context of complex wind energy projects and the potential impacts derived from these infrastructures.  
Going forward, proactive collaboration through avenues such as this workshop and better communication of World Heritage needs will be key in planning for the healthy future of our World Heritage and renewably powering our planet.