We joined our long-standing partner, the ALIPH Foundation, and other cultural heritage preservation leaders at the 2023 ALIPH Forum in Abu Dhabi from 6 to 7 March 2023.
ICCROM team members engaged in multiple fora across the two-day forum, which focused on protecting and utilizing cultural heritage for peacebuilding at the nexus of conflict and climate change.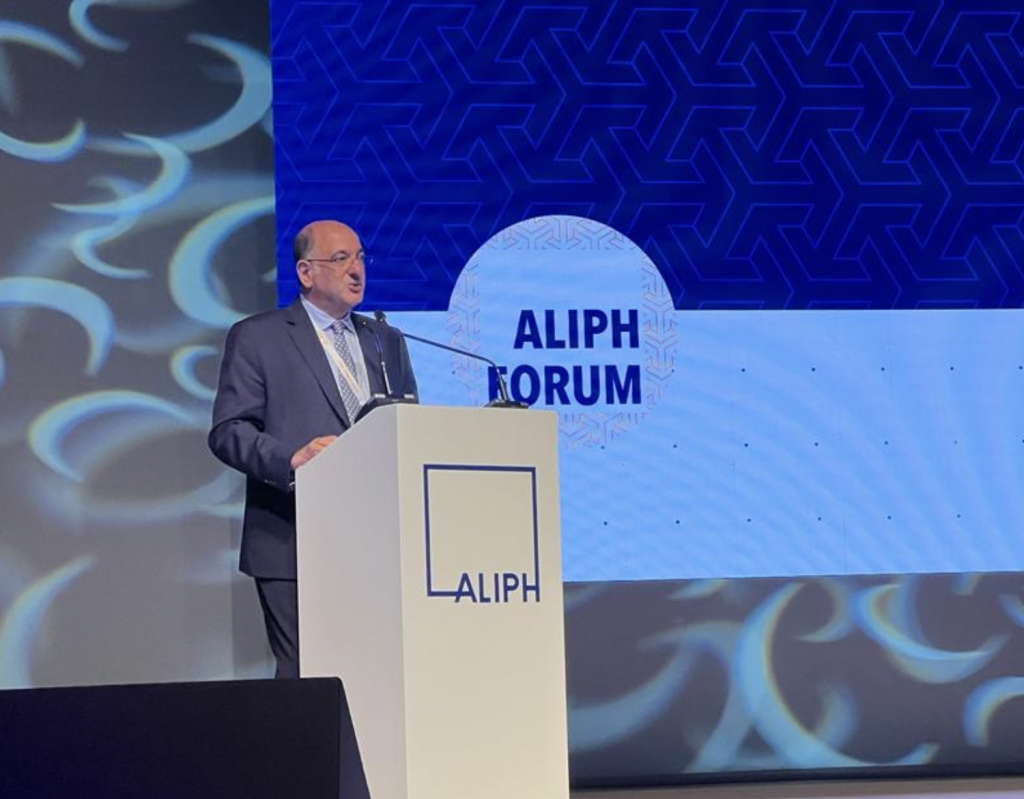 Zaki Aslan, Director of ICCROM-Sharjah, moderated the first ALIPH Forum 2023 workshop, which considered how cultural heritage protection in conflict areas can concretely contribute to the fight against climate change.
The session highlighted the importance of devising guidelines to ensure sustainable ecological solutions that holistically consider historical, social and natural landscapes. It also emphasized the need for informed approaches based on indigenous knowledge and local contexts in building capacity and raising awareness at various levels, including policy, good practices and knowledge-sharing.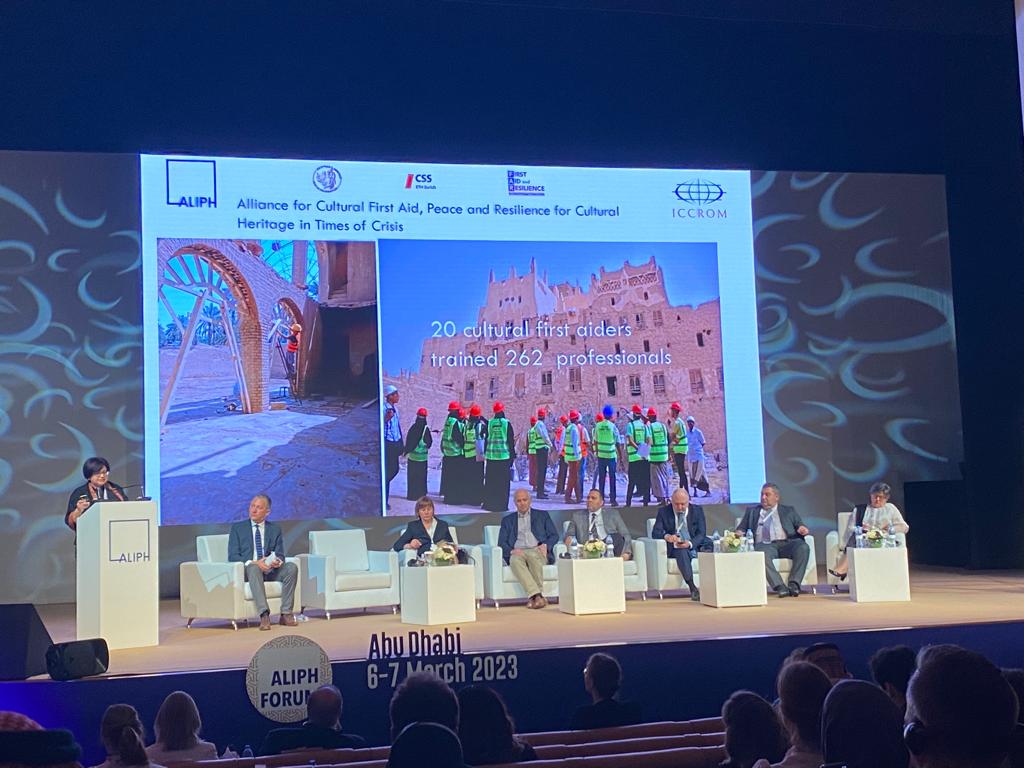 Aparna Tandon, Senior Programme Leader of ICCROM's FAR programme, spoke in the third plenary session, "When protecting cultural heritage builds peace." She described the specific tools and training ICCROM's FAR Programme has developed, some of which we developed with ALIPH, to support heritage-based peacebuilding (see more in the sidebar). These tools are designed to assist a wide variety of actors engaged in heritage protection and peacebuilding. 
Forum participants were able to explore Emirati heritage firsthand in Abu Dhabi. They were welcomed at the heritage place Qasr Al Hosn, considered the capital city's oldest stone building and a centre of local traditions and crafts. There was also an excursion to the Louvre Abu Dhabi.
ICCROM is proud to partner with ALIPH. This year is the culmination of our joint initiative, "Alliance for Cultural First Aid, Peace and Resilience," which strengthens capacities for risk reduction, preparedness, response and recovery among MENAP communities adversely affected by armed conflicts, hazard events and epidemics. Conceived within the framework of ICCROM's FAR programme, this 30-month capacity development project trained a ready-to-deploy team of 20 cultural first aiders who have trained 262 professionals and engaged over 600 citizens in managing risks to heritage in 8 countries. Many graduates of the Alliance for Cultural First Aid, Peace and Resilience joined the ALIPH Forum, as pictured below.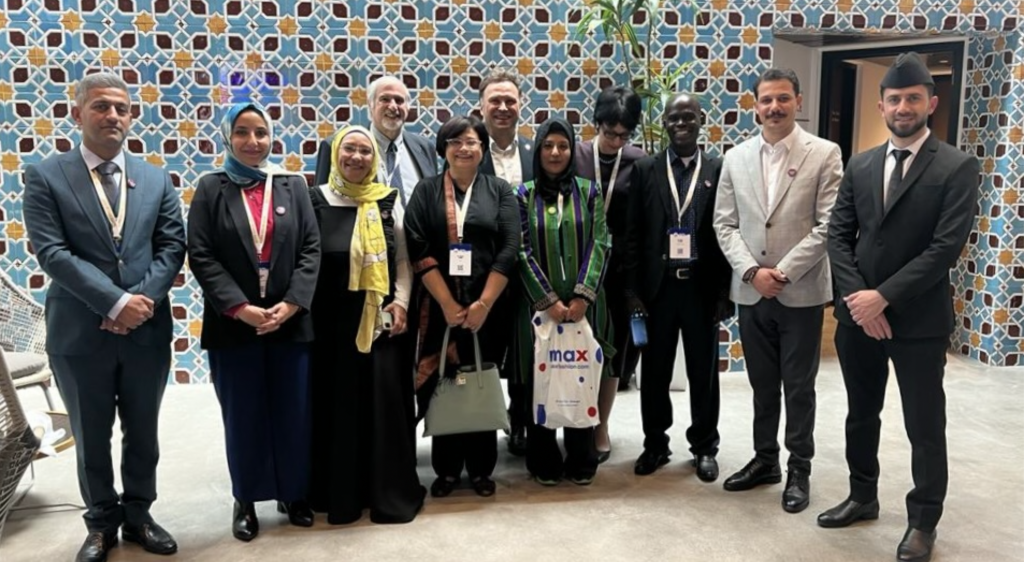 We thank ALIPH Executive Director Valéry Freland, his team and the foundation's scientific board of directors for organizing this stimulating gathering for the cultural heritage world. We look forward to future projects together, working to protect cultural heritage when it is most vulnerable.