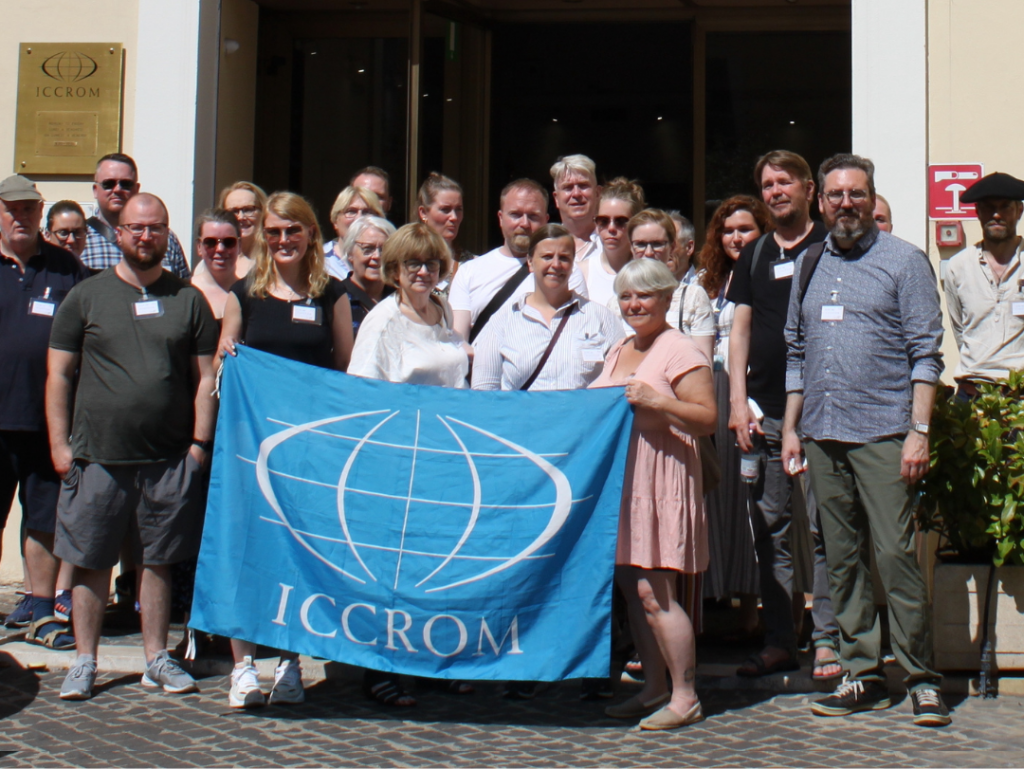 On Thursday, 1 September, ICCROM welcomed a delegation of 21 cultural heritage experts from Iceland to its headquarters, headed by the Director General of its national Cultural Heritage Agency.
Present on behalf of ICCROM was Jennifer Copithorne, Acting Head of Partnership and Communication; Maurizio Moriconi, Administration Manager and Anna Zeichner, Liaison Officer.
The meeting was an opportunity to present ICCROM and discuss topics of common interest, particularly the integration of culture and nature conservation, climate action, disaster risk management, capacity building opportunities and the benefits of working together to raise the profile of cultural heritage conservation. The delegation also had the occasion to visit the extensive collection in our Library and Archives, and to discover the Mora Sample Collection.
We look forward to strengthening cooperation with Iceland and seeking synergies and opportunities for further collaboration.