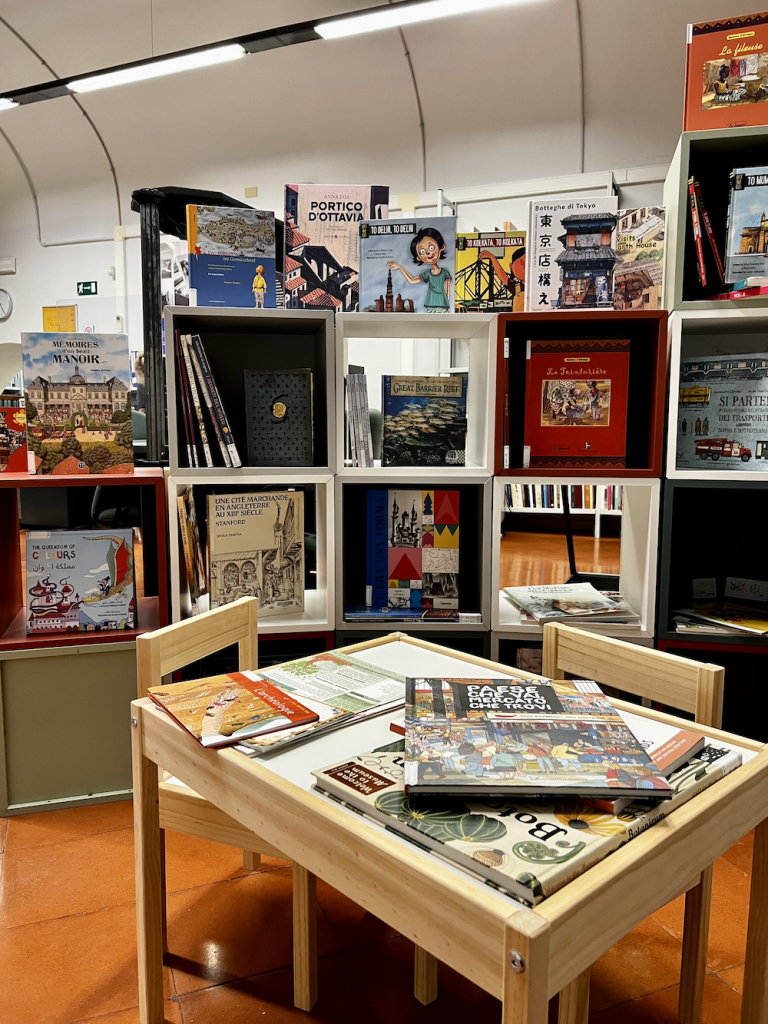 We are proud to announce that the ICCROM Library is a winner of the Europe Challenge 2022 - an annual programme promoted by the European Cultural Foundation that provides funding and support to libraries and their communities to design, test and implement solutions to local challenges that can benefit all of Europe. 
The ICCROM Library has been the world's leading preservation library for over 50 years. With our experience and global network of like-minded professionals, we aim to make children aware of the importance of cultural heritage. Today, more than ever, we firmly believe that culture is crucial to building a sense of acceptance and respect for diversity, and younger generations are in the best position to drive change. 
Our Library is working on a pilot project in collaboration with the Regina Margherita Comprehensive Institute in Rome, a public primary and secondary school across the street from ICCROM headquarters, to encourage children to be more aware of heritage and its preservation and make culture a means of dialogue and exchange. The project will include exchanges between ICCROM and the school, activities in the Library and book talks by children's authors.
"We want to encourage their curiosity; we want to stimulate them to ask questions and, last but not least, we want to stimulate reading." - Daniela Sauer, ICCROM Lead Librarian
In May 2022, our Library opened a kid's corner that has a growing new collection of books for children and young people. With the pilot project, we intend to expand this space for local children to visit and, in the future, engage children worldwide using digital reading and learning materials.
Having this dedicated space for young readers will also allow greater flexibility for researchers, who will be able to bring their children and keep them entertained while they conduct research in the library - this is, in fact, an innovative idea that we hope will inspire other academic libraries. 
We look forward to sharing the project's next steps in the near future. 
Initiated by the European Cultural Foundation (ECF) in 2020, the Europe Challenge is run by the ECF and its partner Demsoc. The 2022 edition is supported by ECF, Fondazione Cariplo (Italy), and the Scottish Library and Information Council (UK).