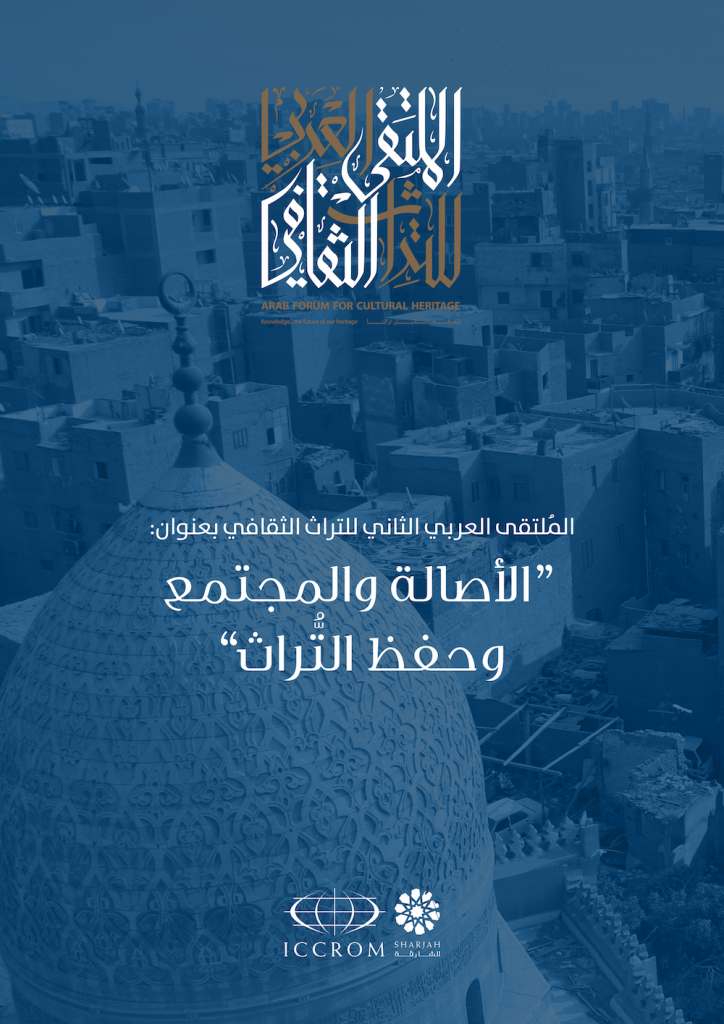 The Arab region is home to diverse cultural heritage with many layers of themes to consider. This complexity called for a continuation of the ICCROM Arab Forum for Cultural Heritage series, the second edition of which centred on the theme of "authenticity, community and heritage conservation." 
The forum's proceedings (in Arabic) are now available for free digital download. 
The forum sought to foster the exchange of knowledge – among heritage professionals in fields ranging from journalism to archaeology – around these guiding questions:
What is the essence of cultural heritage conservation from the region's perspective?
What are the components or attributes that define authenticity in a regional context?
What are the challenges that the notion of authenticity poses to heritage conservation practice in the region?
How does the region interact with the growing definition of "cultural heritage," and how can this be taken forward in a global context?
The proceedings of the second Arab Forum for Cultural Heritage provide an overview of the characteristics of cultural heritage in the Arab region, the specificity and diversity of such heritage, and the notion of authenticity in an Arab architectural and urban context: its association with ideological understandings of heritage and its relation to memories and languages.
This publication presents case studies that raise prominent issues about authenticity and contemporality, highlighting the role of cultural institutions in engaging the community. It focuses on living heritage's sociocultural dimensions and enhancing cultural dialogue by comparing global, regional and local perspectives.