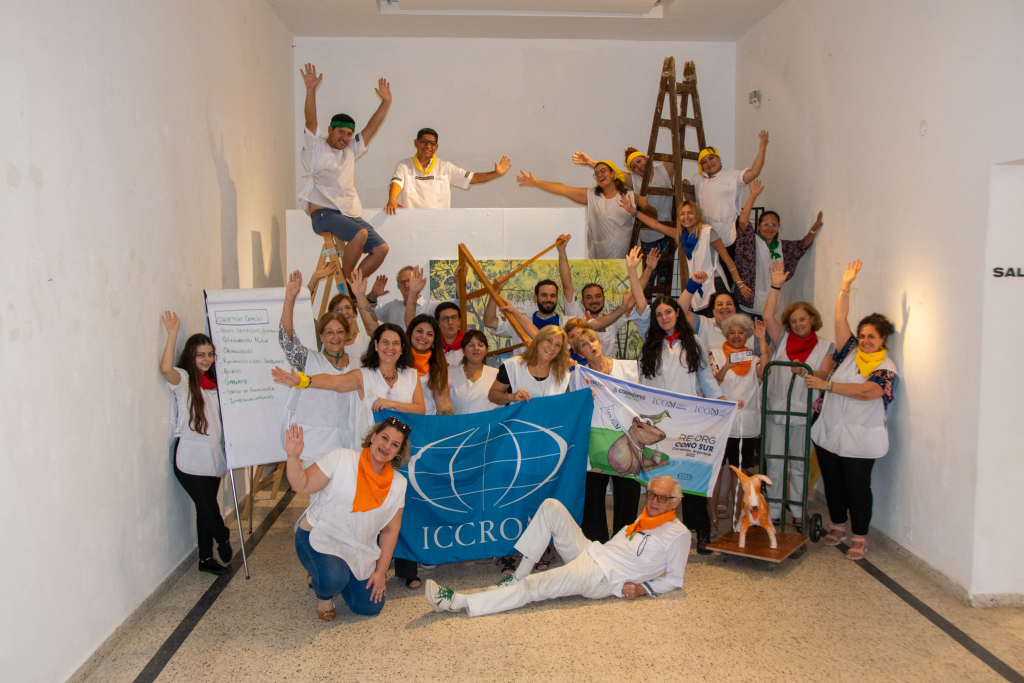 From 6 to 17 March, the Museo Provincial de Bellas Artes "Juan Ramón Vidal" and Museo Arqueológico y Antropológico "Casa Martínez" hosted the RE-ORG "CONO SUR" workshop for the safeguarding and dissemination of collections in deposit in Corrientes, Argentina. 
The workshop presented the ICCROM RE-ORG Method: a practical tool that provides resource materials for training programmes and strategies for museum staff to regain control of their collections in storage.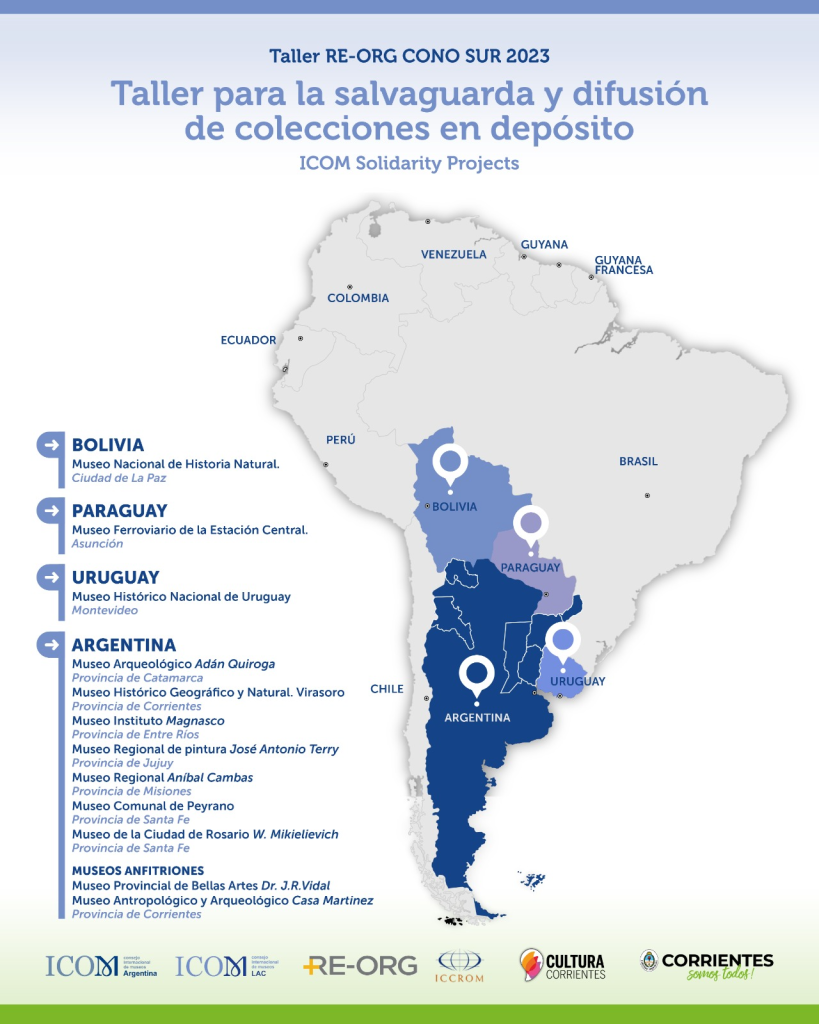 In two weeks, participants managed to reorganize 13 heritage collection storage rooms, two of which were designed as open reserves for the sculptures across the two museums.   
A collaborative and enthusiastic atmosphere created bonds that inspired the participants to continue improving the conditions of the collections and support other institutions that tackle the same issues. 
Participants had the honour of working with and learning conservation techniques from leading world figures, including Gäel de Guichen, Special Advisor to the Director-General of ICCROM, and Benoit de Tapol from the Museu Nacional d'Art de Catalunya in Barcelona, Spain, in addition to professionals from Argentina, Bolivia, Paraguay and Uruguay. 
The project was organized by ICOM Argentina with the support of ICOM Paraguay and ICOM Uruguay within the framework of the Solidarity Project programme of the International Council of Museums (ICOM Paris).