Evolutions of the Emilia-Romagna project from 2019
On 22 June 2023, the Cultural Heritage Sector of the Emilia-Romagna Region organized a study day on the evolution of RE-ORG projects in the context of the valorization and reorganization of museum storage spaces, RE-ORG Open Doors. Conceived by Giorgia Bonesso and Sonia Caliaro, the meeting was led by Alberta Fabbri at the Conference Room of the Civic Archaeological Museum of Bologna.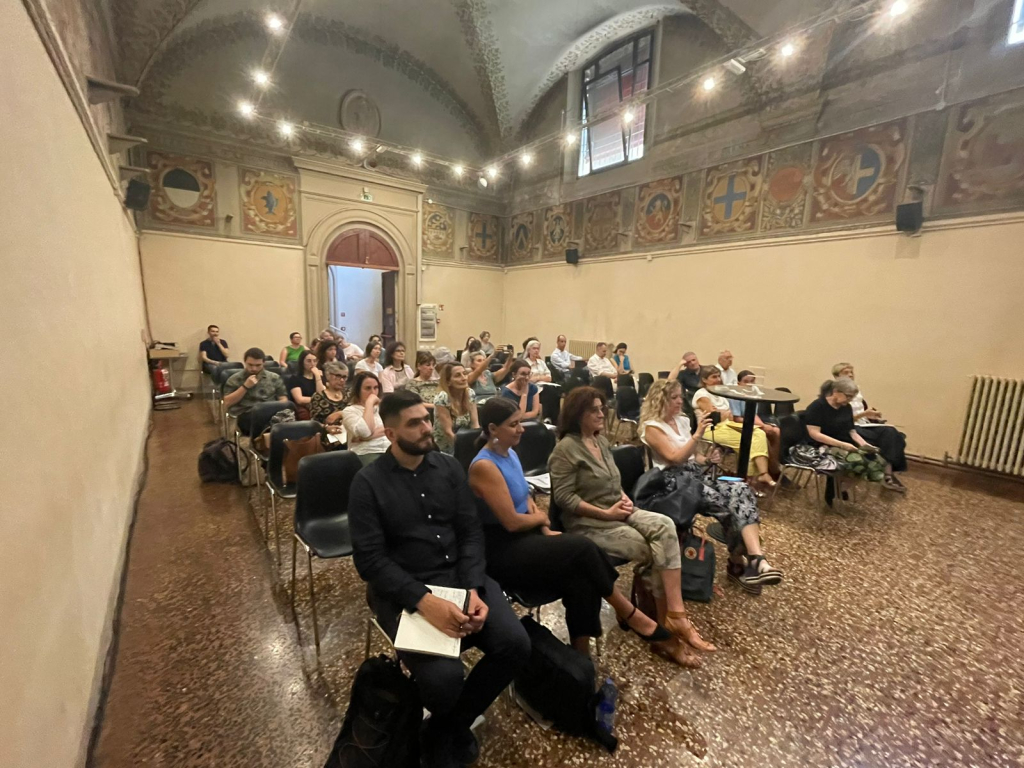 ICCROM developed the RE-ORG Method to help museums regain control of their collections in storage. The RE-ORG Method has been applied in hundreds of museums around the world through hands-on workshops, mentor sessions and online training.
The event brought together ICCROM, the Cultural Heritage Sector of the Emilia-Romagna Region, ICOM Italy and the Bologna Civic Museums Sector to collaborate and foster discussion on the ideal management of museum storage facilities.
ICCROM Movable Heritage Officer Tomas Meraz emphasized the practical solutions and strategies that the RE-ORG method offers for managing museum storage facilities, ensuring the preservation, accessibility and documentation of collections.
The importance of proper collection storage and organization came into sharp focus following the widespread flooding of the Emilia-Romagna region in May 2023. The crisis's impacts raised awareness of the need for museums to take care of their collections and reorganize them effectively, especially in emergency situations.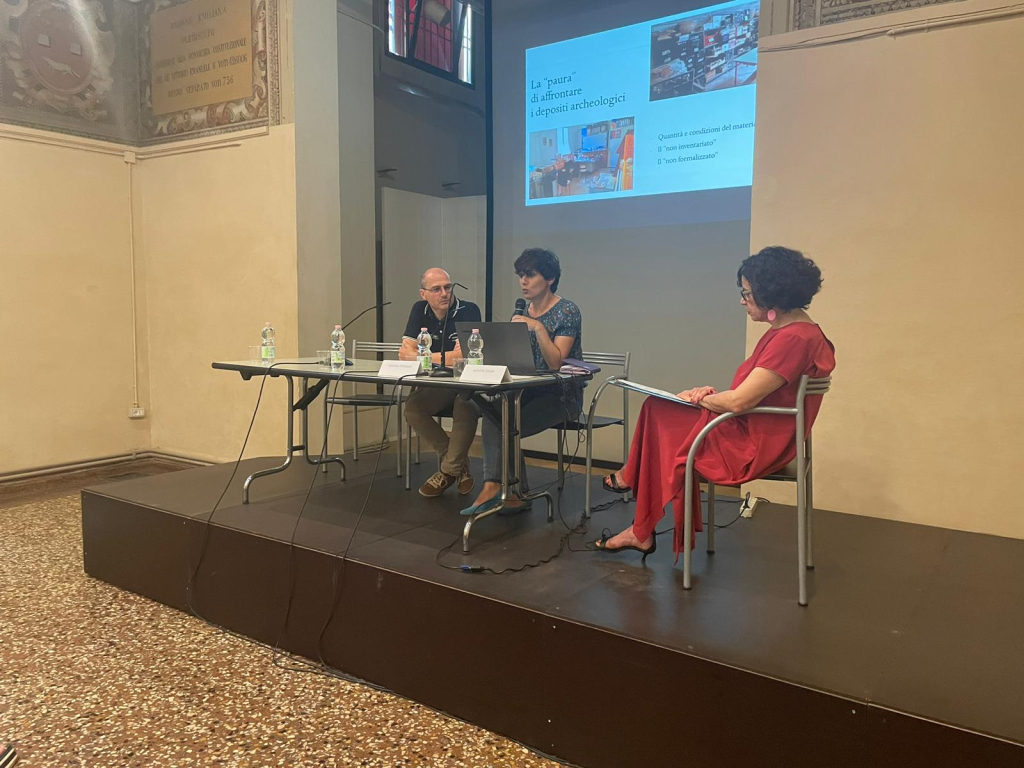 The event also included sessions reserved for participants from the first and second editions of RE-ORG Emilia-Romagna, aimed at sharing networking strategies and disseminating the skills acquired during the training course. Teams that participated in the first edition of the RE-ORG Emilia-Romagna course presented their projects and reflected on their outcomes.  
Reorganizing museum collections is not only beneficial during crises but is also a crucial aspect of maintaining and promoting cultural heritage. By embracing this methodology, museums in Emilia-Romagna and beyond can enhance their resilience, strengthen their capacity to face challenges, and ensure the long-term preservation and accessibility of their invaluable collections.