Preserving, protecting and revitalizing are the keywords of an action that aims to be innovative but also respectful of traditions. Cultural heritage embodies all of these elements: its protection and promotion allow for the continuity of traditions.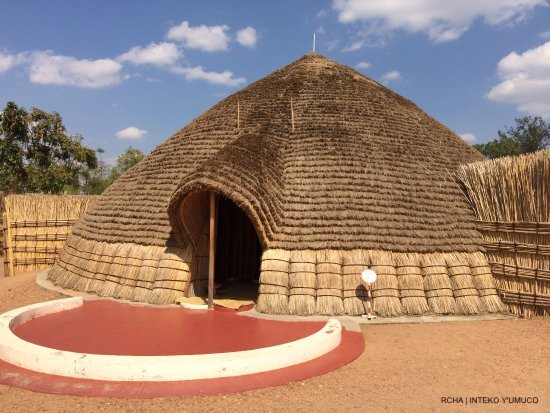 ICCROM and the Rwanda Cultural Heritage Academy (RCHA) have partnered to enable the valorization and celebration of Rwanda's cultural heritage, which is rich in cultural and natural resources – both tangible and intangible. 
On 19 August 2022, ICCROM and the RCHA will hold a pre-launch event for the Rwanda Heritage Hub (RHH). The event will take place at the Kandt House Museum in Kigali and will be an opportunity for partners and project owners to meet and provide inputs for the successful and sustainable planning and implementation of RHH activities.
The RHH is a knowledge and training center aimed at promoting cultural heritage and creative industries as sectors for youth employment and job creation. It is one of our four existing Heritage Hubs, which connect the younger generation and youth organizations with strategies and initiatives to make Africa's heritage a source of economic and social opportunity for their benefit. The Heritage Hubs are part of the ICCROM Youth.Heritage.Africa. (YHA) programme. YHA aims to use the cultural heritage sector to create opportunities for youth and contribute to African nations' socio economic development while engaging them in protecting and conserving heritage resources.
The RHH focuses on creating activities that use new technologies to engage young people in protecting and promoting Rwanda's cultural heritage. This involves adapting existing tools in the heritage protection and conservation sector. The employment opportunities the programme aims to generate are catalyzed by efforts to train young people and heritage professionals in effective, innovative practices. 
In recent years, the need to prioritize communities alongside economic development has been recognized internationally by the adoption of sustainable human-centered development paradigms. This has paved the way for the inclusion of ethical criteria in the expectations and aspirations of the African Union's Agenda 2063.
Rwanda's cultural scene is particularly suitable for hosting such programmes due to its richness. The merger of the Institute of National Museums of Rwanda (INMR), the Rwanda Academy of Language and Culture (RALC), and the Rwanda Archives and Library Services Authority (RALSA) to create the Rwanda Cultural Heritage Academy (RCHA) demonstrates an open and encouraging policy environment that will support the RHH's activities for years to come.