We are pleased to announce the launch of the ICCROM Records and Archives web portal, a new platform providing access to our Digital Collections and ICCROM's historical archive inventory.   
The new portal allows users to easily navigate 70 years of ICCROM activities through its archives inventory - in particular, the descriptions of the records series produced by ICCROM Governing Bodies, the Office of the Director- General and the Section of Documentation, Information, and Communication. Other sections of the inventory, such as the records generated by ICCROM programmes and projects and those received by donation, will be published by the end of the year. 
Users will also be able to search and download Digital Collections. The first group of records that have been digitized are those distributed and discussed during ICCROM Governing Bodies sessions. With this launch, around 1 200 records produced by the ICCROM General Assembly - from the first one in 1960 up to 2019 - as well as Reference Materials used during the governing bodies meetings will be available to everyone. For example, you can digitally view the first ICCROM Statutes approved by UNESCO at the 9th General Conference of New Delhi in 1956, when the decision to create ICCROM was formalized, or the 1957 Agreement between the Government of Italy and UNESCO for the establishment of ICCROM in Italian territory.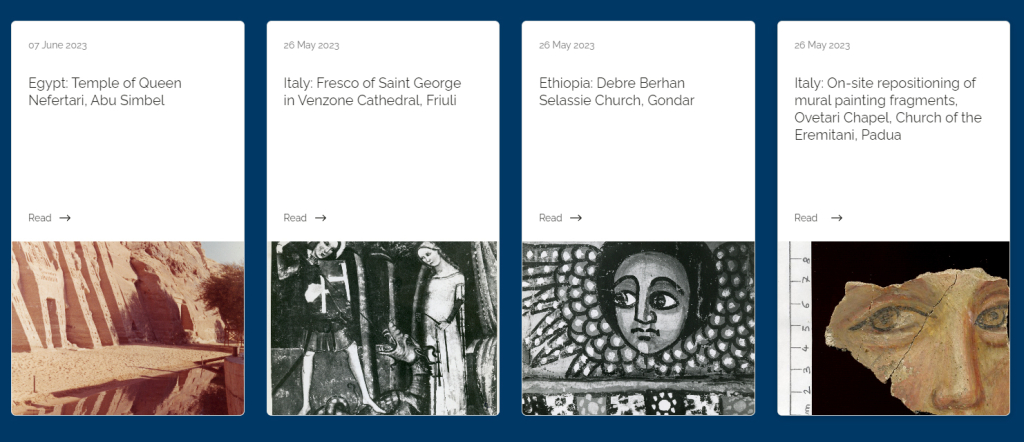 The web portal will also house news and stories from the past, and additional information on ICCROM's archival projects.  
This initiative is part of our Digital Transformation Project and is a significant step forward to improve ICCROM Archives' accessibility, as well as to increase our institutional transparency and accountability by making records available and accessible to all.