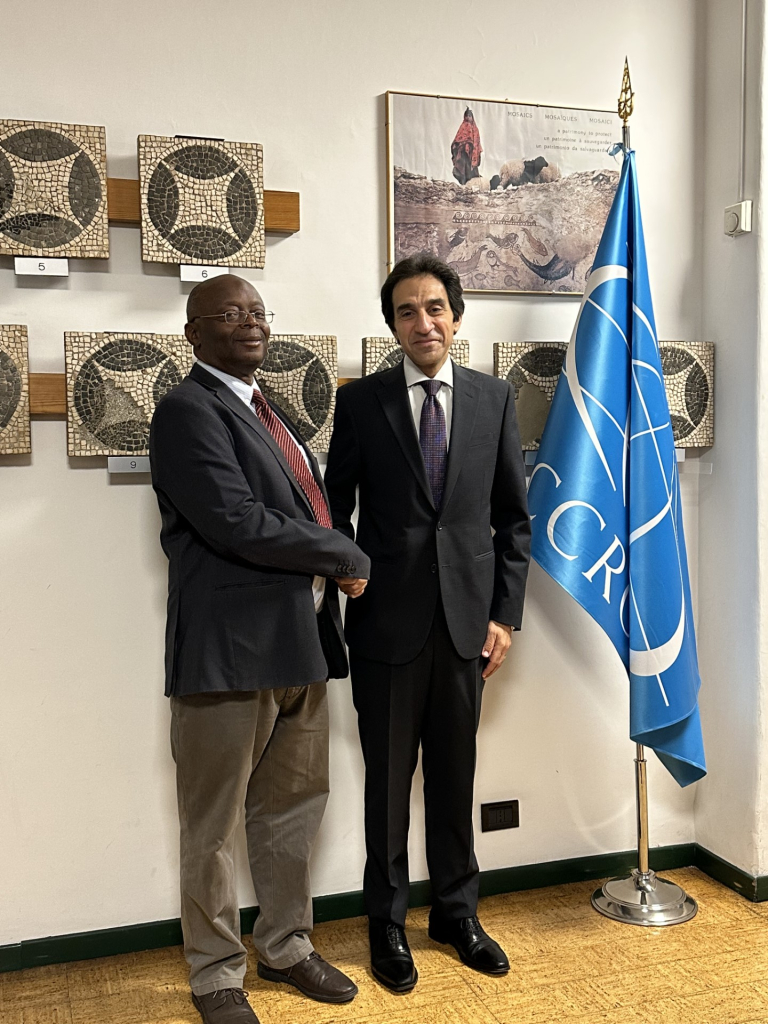 On 14 September, ICCROM Director-General Webber Ndoro was honoured to meet with HE Bassam Rady, Ambassador of Egypt to Italy, at ICCROM headquarters. 
The Ambassador was accompanied by First Counsellor Mr Mina Rizk. Also present on behalf of ICCROM was Espéra Donouvossi, Programme Officer of Youth.Heritage.Africa.  
We thank the Ambassador for visiting ICCROM and look forward to future joint activities that will strengthen our collaboration with Egypt, an ICCROM Member State since 1959.