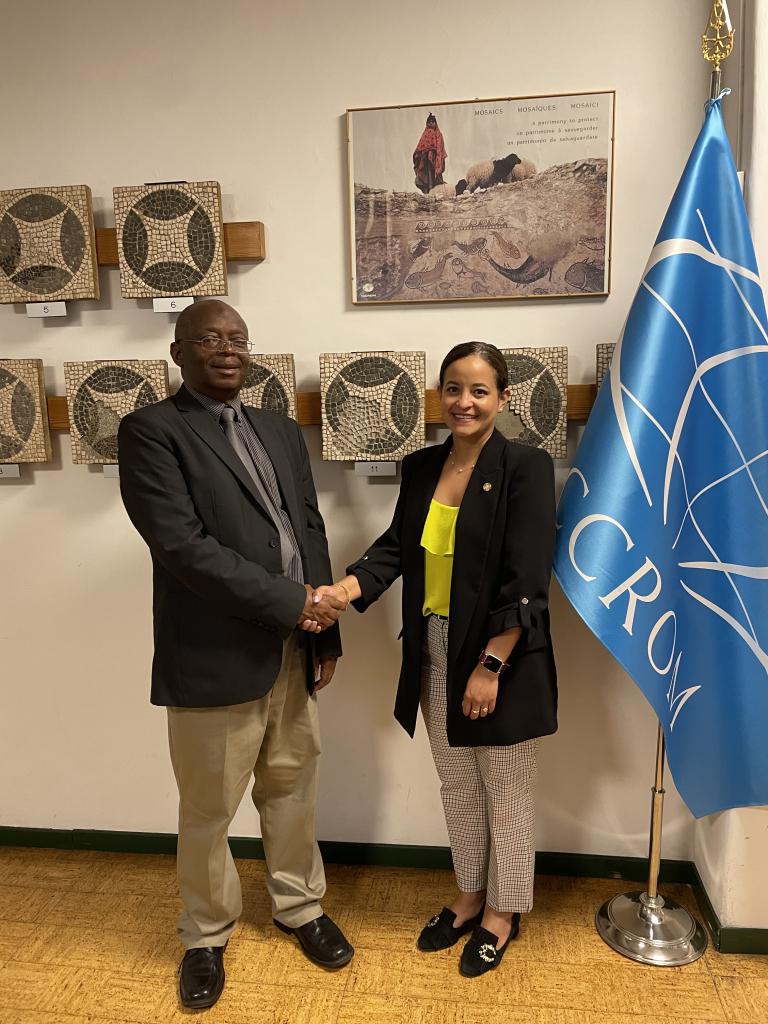 ICCROM Director-General Webber Ndoro happily received the Ambassador of Guatemala to Italy, Olga Maria Pérez Tuna, and Ministro Consigliere, Cecilia Caceres Valdez, at ICCROM headquarters on 5 June 2023.
Also present on behalf of ICCROM was José Luiz Pedersoli Jr., Strategic Planning Unit Manager.
We were happy to discuss ways to further strengthen the collaboration between Guatemala and ICCROM, with a particular focus on our regional initiative for Latin America and the Caribbean. Guatemala has actively contributed to implementing several ICCROM capacity development activities over the years, including more recent ones on First Aid and Resilience for Cultural Heritage, NetZero, World Heritage, and the conservation of textiles and costumes. The important presence of Guatemalan heritage professionals in past compositions of the ICCROM Council was also highlighted in our discussions.    
We thank the Ambassador and Ministro Consigliere for visiting ICCROM and look forward to strengthening our joint efforts for cultural heritage.