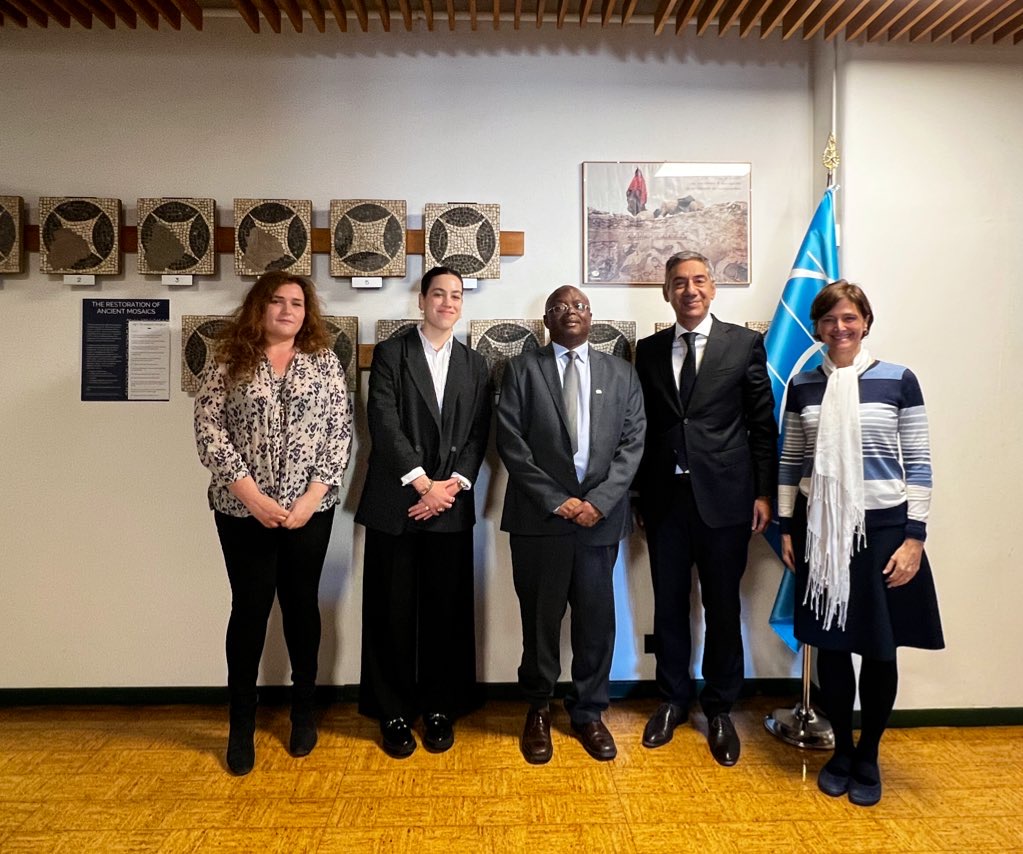 On 20 October 2022, ICCROM Director-General Dr Webber Ndoro welcomed H.E. Yiorgos Christofides, Ambassador of the Republic of Cyprus to Italy, to ICCROM headquarters.
Also present on behalf of ICCROM were Liaison Officer Anna Zeichner and Programmes Unit Manager Valerie Magar.
As we prepare to celebrate 60 years of partnership with Cyprus next year, we are exploring areas of cooperation benefiting the Mediterranean region.
We thank H.E. Yiorgos Christofides for visiting and look forward to continuing our cooperation for cultural heritage.