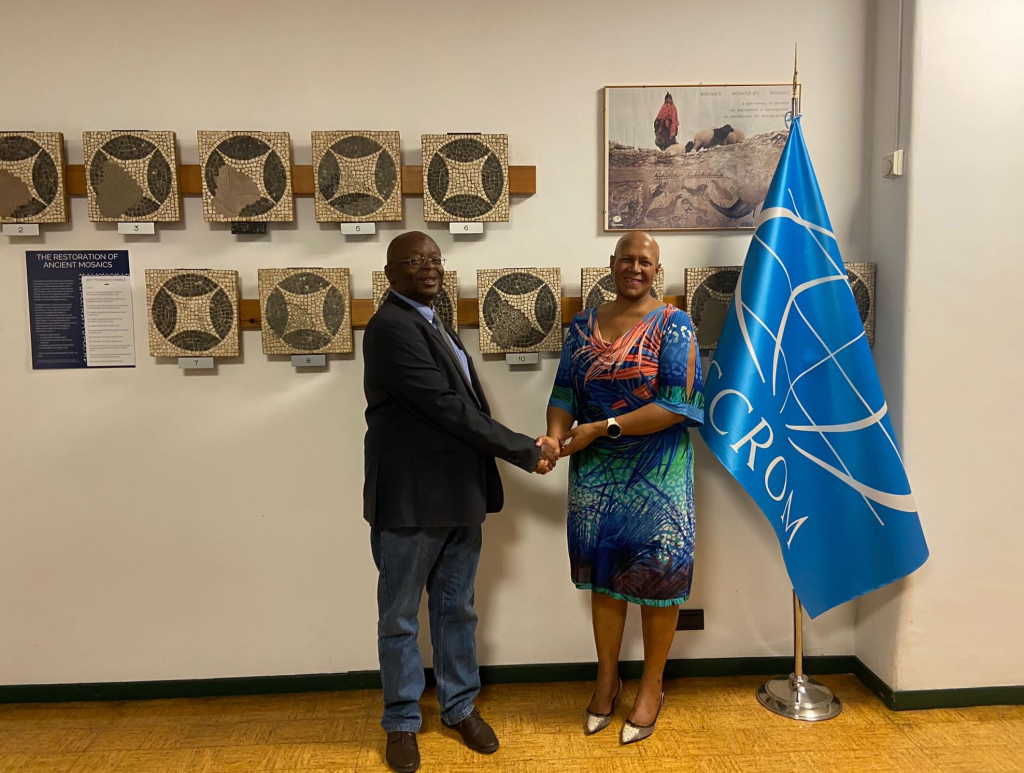 On 15 September, ICCROM Director-General Webber Ndoro was honoured to meet with HE Ambassador Nosipho Nausca Jean Ngcaba, Ambassador of South Africa to Italy, at ICCROM headquarters.  
Also present on behalf of ICCROM was Espéra Donouvossi, Programme Officer of Youth.Heritage.Africa. 
Activities discussed included updates on coordinating the South Africa Heritage Hub and the promising future of further exchange of expertise between ICCROM and South Africa. 
We thank the Ambassador for visiting ICCROM and look forward to continuing to strengthen our collaboration with South Africa, an ICCROM Member State, since 2004.