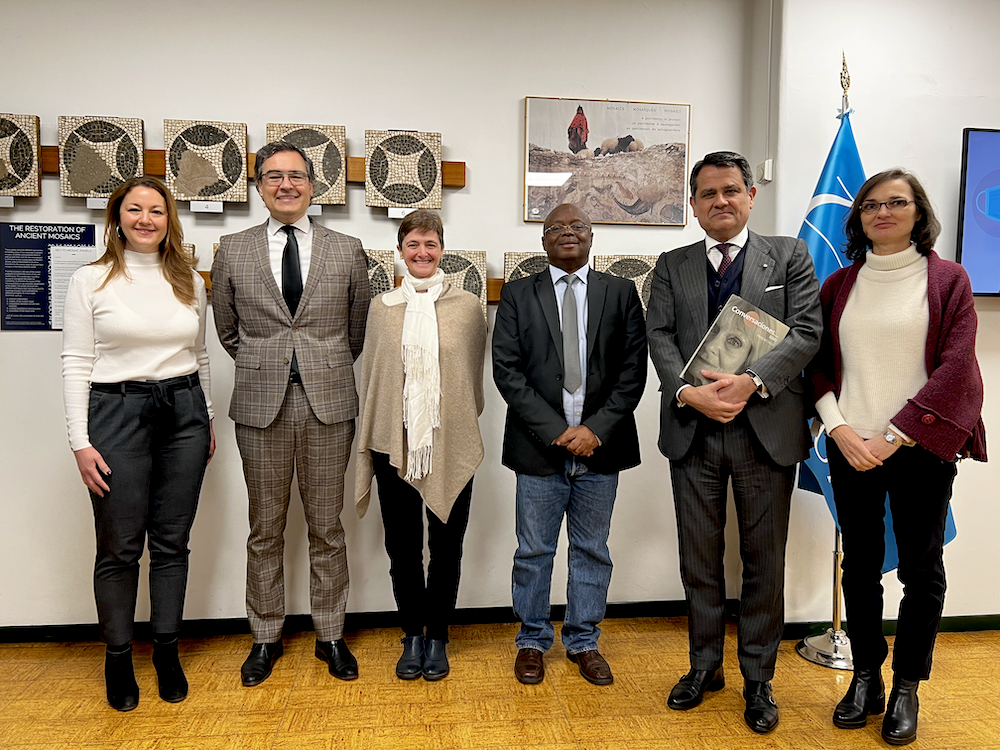 Today, 6 March 2023, ICCROM Director-General Dr Webber Ndoro was honoured to welcome the Ambassador of Spain to the Republic of Italy, H.E. Miguel Fernández-Palacios.
The Ambassador was accompanied by the Permanent Representative of the Embassy of Spain in Italy, Mr Moisés Morera Martín. 
Also present on behalf of ICCROM were Anna Zeichner, Liaison Officer; Valerie Magar, Programmes Unit Manager; Jennifer Copithorne, Partnership and Communication Unit Manager; and María Mata Caravaca, Records and Archives Manager. 
We are grateful for the Spanish government's generous financial contribution to support the use of Spanish in ICCROM's activities this year, including  the translation of our website and publications, and interpretation at key events. 
We thank Ambassador Fernández-Palacios for visiting and look forward to strengthening our collaboration with Spain in the spirit of protecting cultural heritage for a better world.