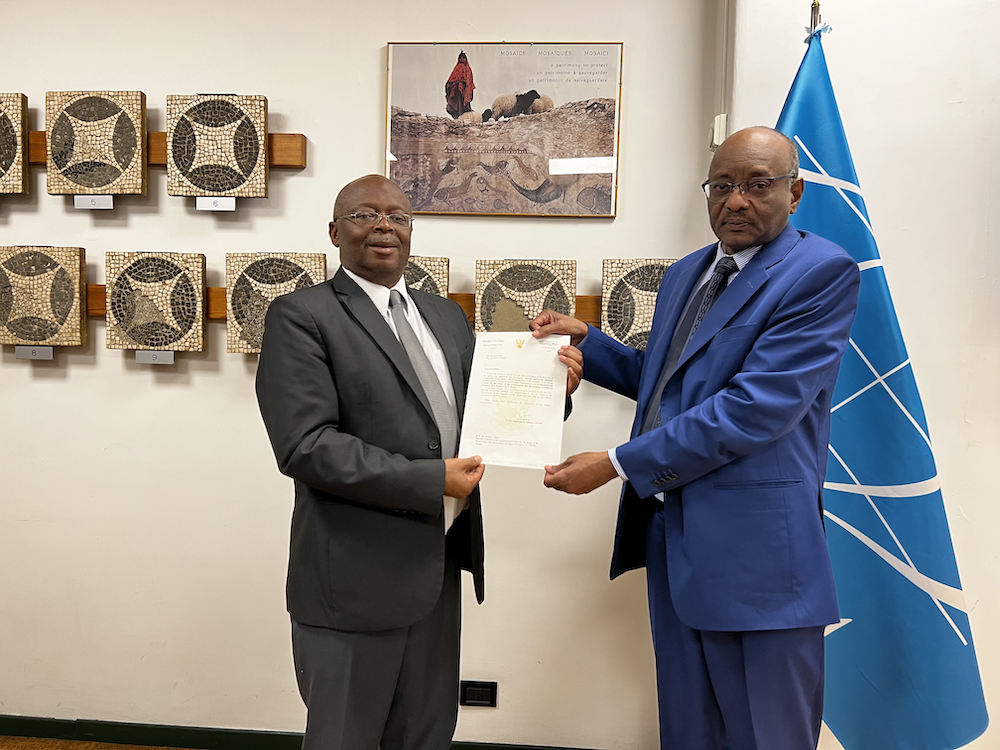 On 28 March 2023, ICCROM Director-General Webber Ndoro received HE Sayed Altayeb Ahmed, the Ambassador of the Republic of Sudan to Italy, at ICCROM headquarters for the presentation of his credentials. 
The Ambassador was accompanied by Counselor Zahra Jalal Abubakr. Also present on behalf of ICCROM was Anna Zeichner, Liaison Officer.  
We thank the Ambassador for visiting and look forward to continuing our cooperation with Sudan for cultural heritage.