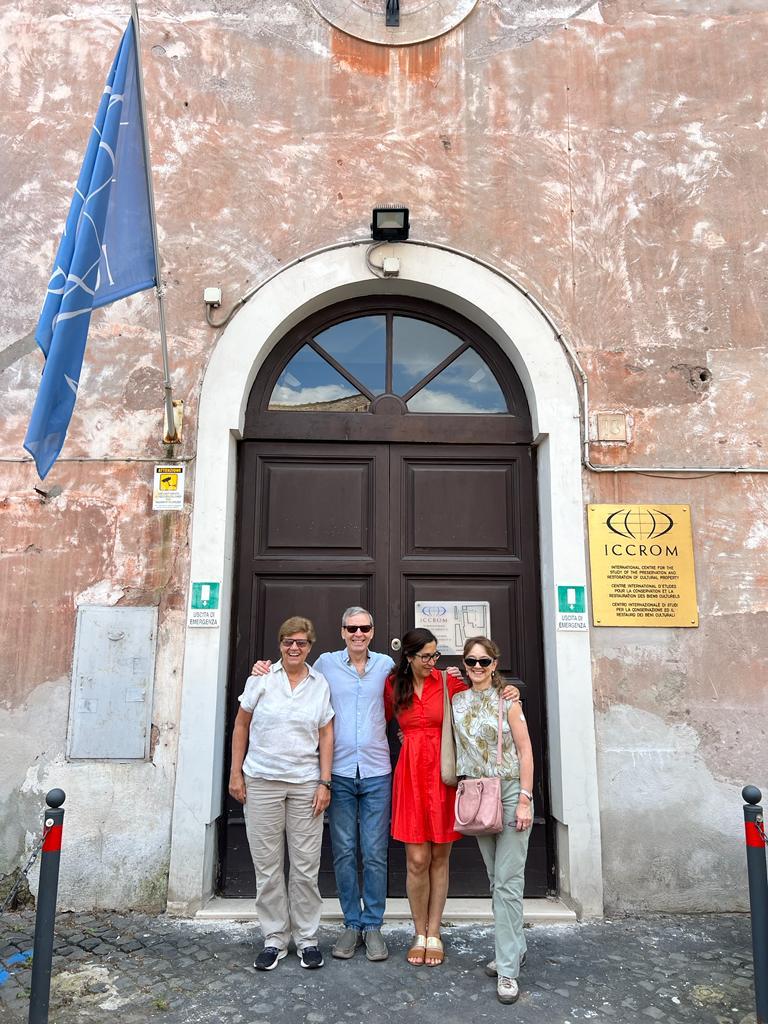 On 29 May, ICCROM was pleased to welcome a group of former participants of the Scuola di Specializzazione per lo Studio e il Restauro dei Monumenti, Faculty of Architecture of University La Sapienza. Lectures of their course were held at ICCROM, together with those of the ARC course, which was organized in close collaboration with La Sapienza. 
Victoria Dasso from Argentina, Guillermo Vago from Uruguay, Trini Algorta from Chile, accompanied by our Council Member Julia Vicioso from the Dominican Republic, wanted to revisit our library and their old classroom, which was on the ground floor of the ICCROM premises.
They recalled the places they lived and wished to see how ICCROM has changed since 1986. The tour of the library was given by ICCROM Lead Librarian Daniela Sauer.
We thank the group for their much welcomed visit!