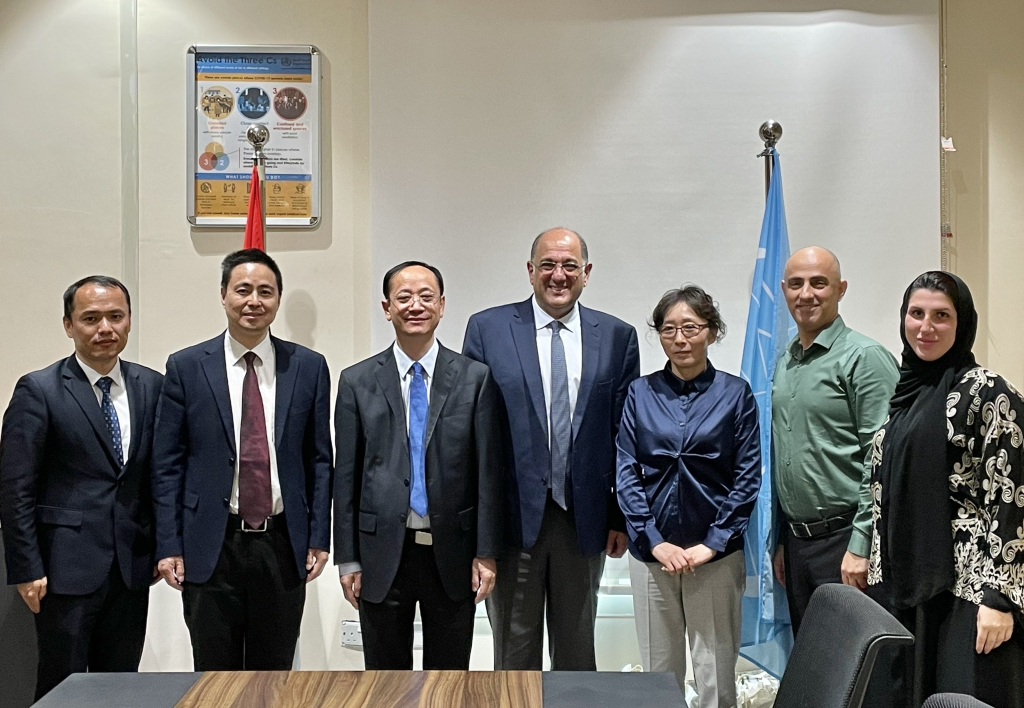 On 29 March, ICCROM-Sharjah Director Zaki Aslan happily received a delegation from the National Cultural Heritage Administration (NCHA) of China at the ICCROM Regional Office in Sharjah, the United Arab Emirates (UAE). 
We were honoured to meet with Gu Yucai, Deputy Administrator; Zhu Ye, Deputy Director of Exchanges and Cooperation and ICCROM Council Member; and He Xiaolei, Deputy Director of Museums and Private Collection Affairs. 
The meeting focused on potential areas of cooperation between ICCROM and NCHA.
We thank the NCHA delegation for visiting and look forward to exploring avenues of fruitful collaboration for cultural heritage.