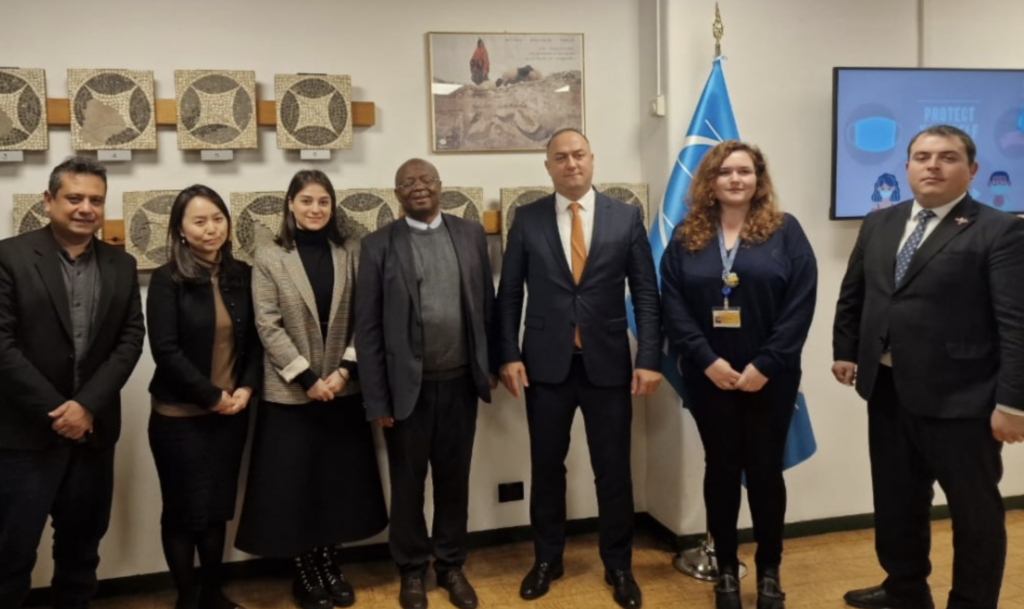 On 14 December 2022, ICCROM Director-General Dr Webber Ndoro had the honour of receiving Mr Azad Jafarli, Head of the State Service for Protection, Development and Restoration of Cultural Heritage under the Ministry of Culture of the Republic of Azerbaijan; Mr Rustam Bayramov, Second Secretary at the Embassy of the Republic of Azerbaijan to Italy; and Nazrin Mammadova, Head Specialist of the State Service.
Also present on behalf of ICCROM were Liaison Officer Anna Zeichner, Programme Manager of World Heritage Leadership Eugene Jo and Project Manager of Urban Heritage, Climate Change & Disaster Risk Management Rohit Jigyasu.
Discussions were held on a possible collaboration framework between Azerbaijan and ICCROM to provide enhanced capacity building on heritage management in post-conflict situations. 
We thank Mr Azad Jafarli for visiting and look forward to continuing our cooperation with Azerbaijan for cultural heritage.