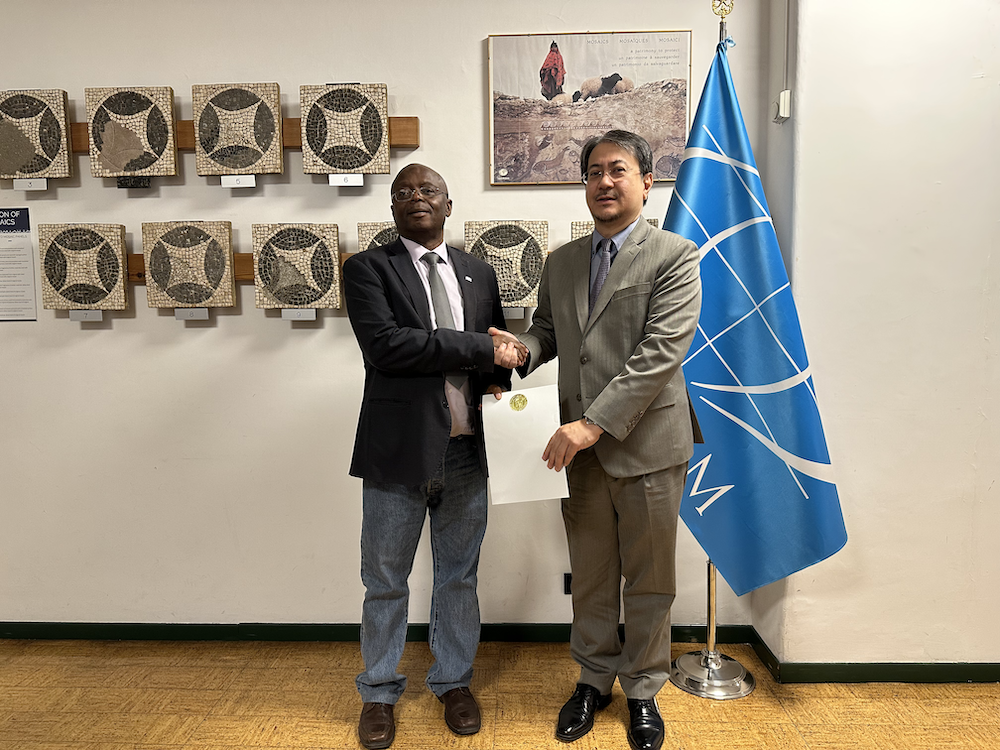 On 24 October, ICCROM Director-General Webber Ndoro received a courtesy visit from HE Ambassador of the Philippines to Italy Mr Nathaniel Imperial.  
The Ambassador was accompanied by Deputy Chief of Mission Ms Nina P. Cainglet and Ms Renee Seline Lopez, Cultural Attaché. Also present on behalf of ICCROM were José Luiz Pedersoli, Strategic Planning Unit Manager, and Anna Zeichner, Liaison Officer.   
Our continued fruitful collaborations with the Philippines were a central theme of the discussion, particularly regarding our joint efforts in field projects and the contributions of a former fellow. However, what emerged most was the remarkable enthusiasm and commitment of heritage professionals from the Philippines, who have actively participated in numerous ICCROM courses on movable and immovable heritage. 
During the meeting, the Ambassador expressed his gratitude to the international community for its unwavering support in the wake of past disasters. 
We thank the Ambassador for visiting ICCROM and look forward to continuing cooperation in preserving and enhancing the Philippines' rich heritage.