The International Course on the Reorganization of Collections Storage in Museums of Southeast Asia has officially concluded with the ten participating museums successfully implementing their RE-ORG projects. The main objective of the seven-month course was to help participants enhance their institutions' collection management and optimize their use of storage space, thus ensuring their collections' longevity. 
We celebrated the course's conclusion with an online gathering of participants and the course team for a poster presentation of their projects' implementation.
Despite challenging conditions, the participants significantly improved their museums and achieved their projects' goals. 
These improvements include: 
Removal of non-collection items 
Decluttering storage facilities by removing non-collection items makes the collection easier to access and preserve.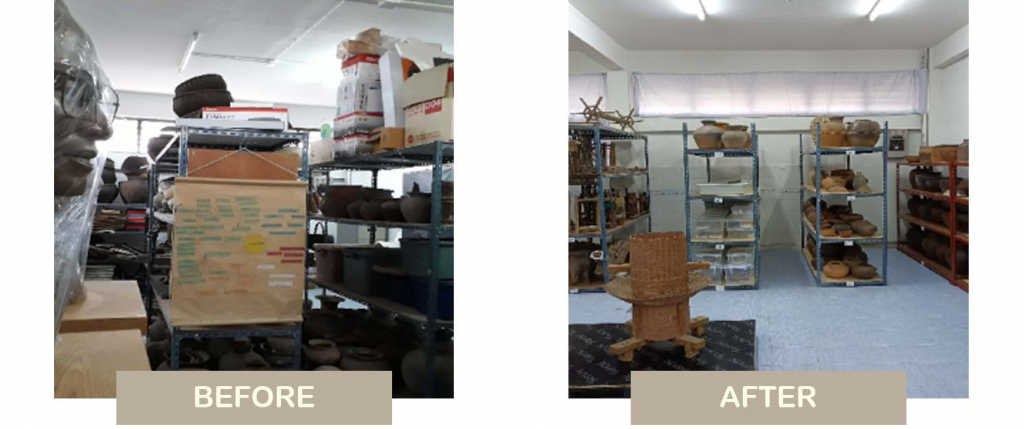 Optimization of existing storages use 
Many museums had storage spaces that, with proper sorting, could be of even greater benefit to their collections. Collections were regrouped according to their unique characteristics. Objects were properly shelved and storage units' use optimized – allowing more space for new acquisitions.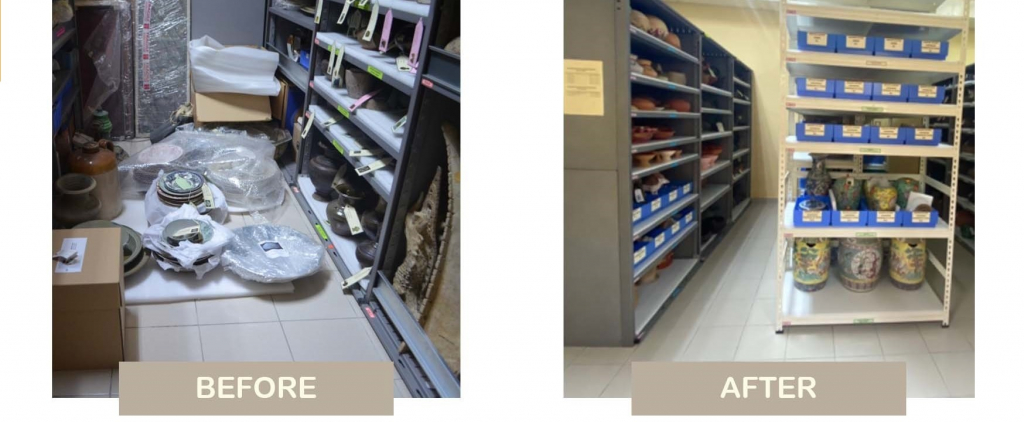 Adaptation of existing storage units and containers 
Participants were able to improve storage spaces by creating compartments in the existing storage to separate and better preserve artefacts. Our RE-ORG Method encourages museum professionals to adopt sustainable practices, such as reusing resources and materials.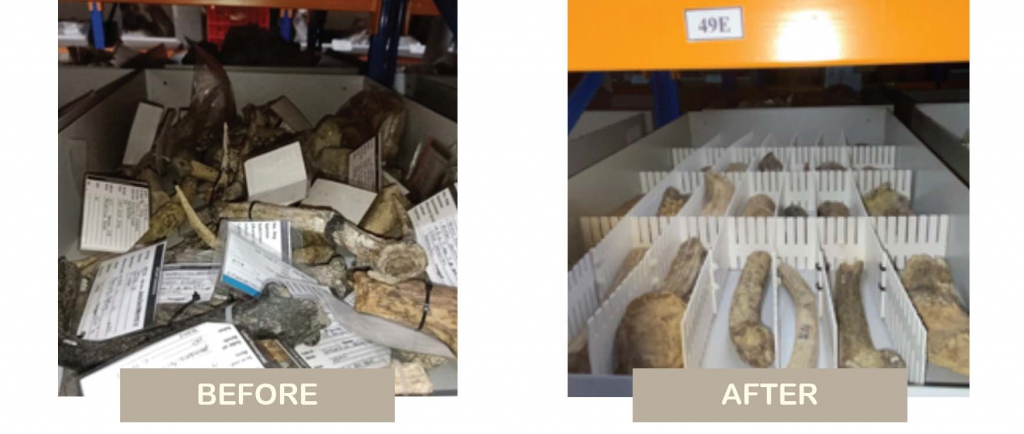 ICCROM awarded grants to the participating museums to help them accomplish their reorganization objectives. These funds were used for purposes such as obtaining additional storage units and containers, repairing roofs and plumbing, securing doors and windows, installing insect screens and more.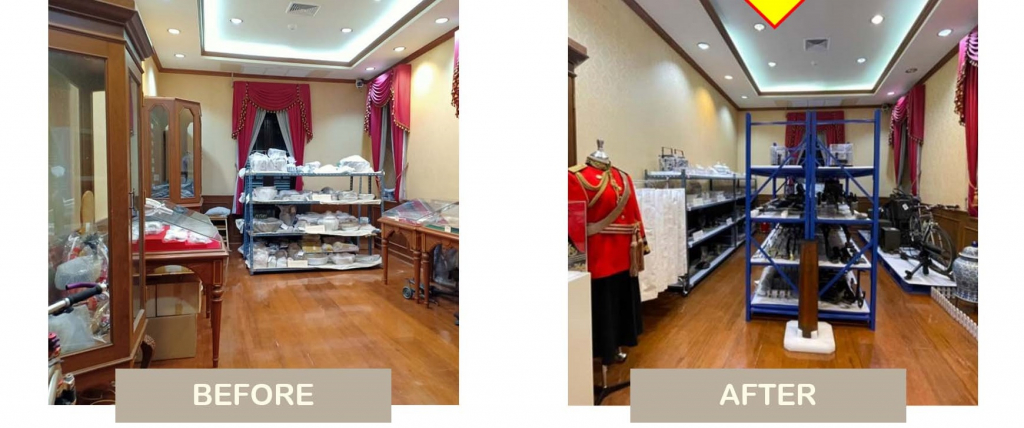 In addition to achieving all of the above feats, participants said that the benefits of this course experience extended far beyond storage. They say that it was vital for enhancing their working environment and spurring change in other areas of their institutions. 
"After attending this course, we understand well how to manage the storage room to be better, so we will keep trying to meet the professional storage room criteria year by year by using the RE-ORG technique."

– Aye Aye Thinn, Myanmar 
They also built strong networks with fellow participants that will benefit them for years in other ventures. These Southeast Asian museum professionals have each other to exchange knowledge and ideas. 
"I would like to mention about the collaboration networking among participants from diverse museums in Southeast Asia. They have helped us in many ways, sharing thoughts and ideas and giving some advice and suggestions during the RE-ORG project to improve the condition of our collection storage room and even after thar. We still keep in touch!"

– Cholawit Thongcharoenchaikit, Thailand 
Watch this video to hear first-hand participants' thoughts about the CollAsia RE-ORG initiative and what they've taken from the experience.