Alternating with the Library each month, this section features special items from the ICCROM Archives, which together help tell the story of international heritage conservation throughout the twentieth century.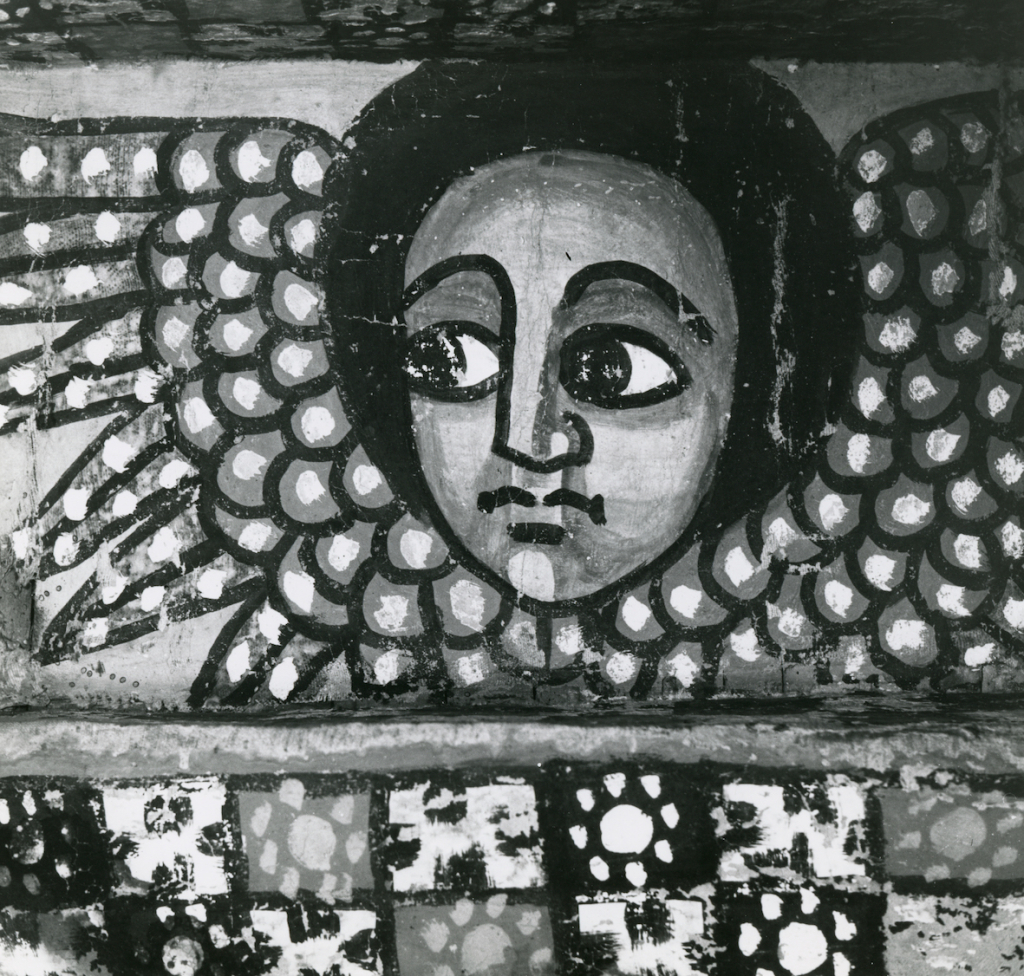 For February's resource, our destination is Ethiopia, famed for its spectacular natural sites and distinctive cultural heritage extending deep into the past. The country has an abundance of important historic sites, including significant ancient churches.
One such church is Debre Berhan Selassie, part of a larger UNESCO World Heritage Site known as Fasil Ghebbi, Gondar Region – a sixteenth and seventeenth-century fortress city inscribed for its Outstanding Universal Value in 1979. The church is well known for its remarkable mural paintings covering the internal walls and ceilings. In particular, the ceiling is completely covered by the faces of cherubic angels inserted between wooden beams.
ICCROM undertook several missions to Debre Berhan Selassie, starting in 1973 and culminating in three campaigns to preserve and restore the wall paintings between 1979 to 1982, with support from the Ethiopian Ministry of Culture, Youth Affairs and Sport, UNESCO and UNDP (United Nations Development Program). This four-year programme of international collaboration aimed to form a local team of wall painting conservators and treat the previously unrestored portions of the church.
Ethiopian conservators were assisted on the project by international experts. The ICCROM Archive contains mission reports, related correspondence, photographs (both black and white and colour) and material samples, all of which document the work carried out on the mural paintings at the time. This includes preliminary inspections, state of conservation, laboratory analysis of the paintings' component materials, and conservation interventions before, during and after treatment.