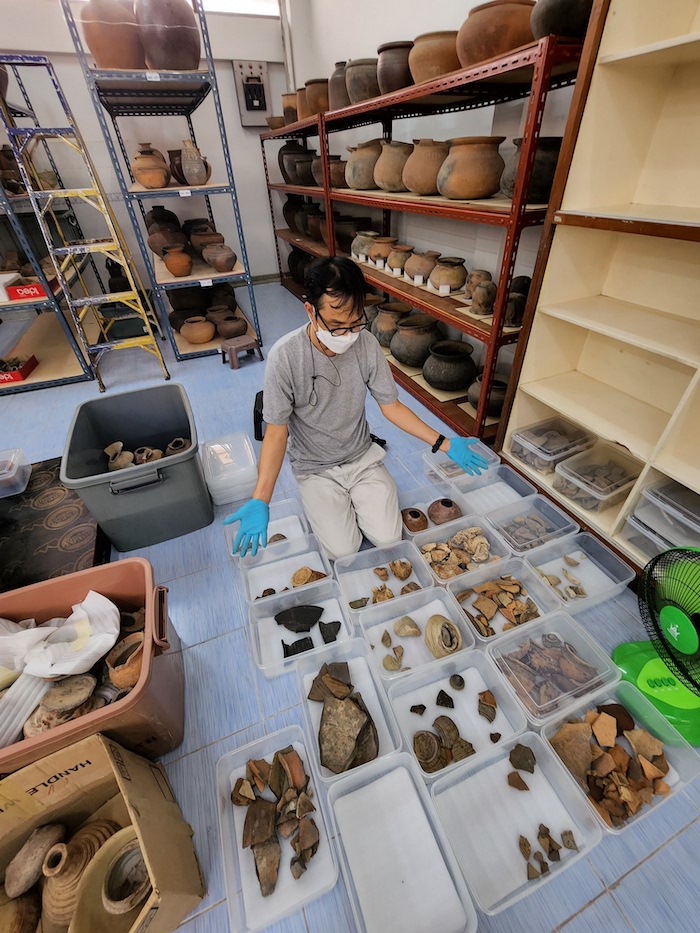 CollAsia brings together and empowers professionals and organizations working with heritage collections in Southeast Asia, which is home to astonishing heritage collections. It aims to effect positive and lasting change through cooperation and awareness, increased knowledge and skills, and improved attitude and behavior toward sustainable collections care. The course covers management and conservation for all types of heritage collections. Its activities are consistently designed to overcome language barriers and promote scientific literacy, critical thinking and problem-solving skills, community engagement, and local expertise and solutions.
Created in 2003 at the request of ICCROM Member States, CollAsia was originally launched in partnership with the Southeast Asian Ministers of Education Organization Regional Centre for Archaeology and Fine Arts (SEAMEO-SPAFA), with financial support from the Getty Foundation. Since 2012, the Cultural Heritage Administration of the Republic of Korea (CHA) has generously provided ICCROM with the core funding for CollAsia's ongoing activities in the Asia-Pacific Region, which also fosters South-South cooperation.
Courses held under the CollAsia umbrella can span a variety of themes, but all are related to collections-based conservation in the region. Past courses have covered topics such as conservation of specific materials; packing, transporting and storing heritage collections; underwater heritage; and cultural first aid to collections in danger.