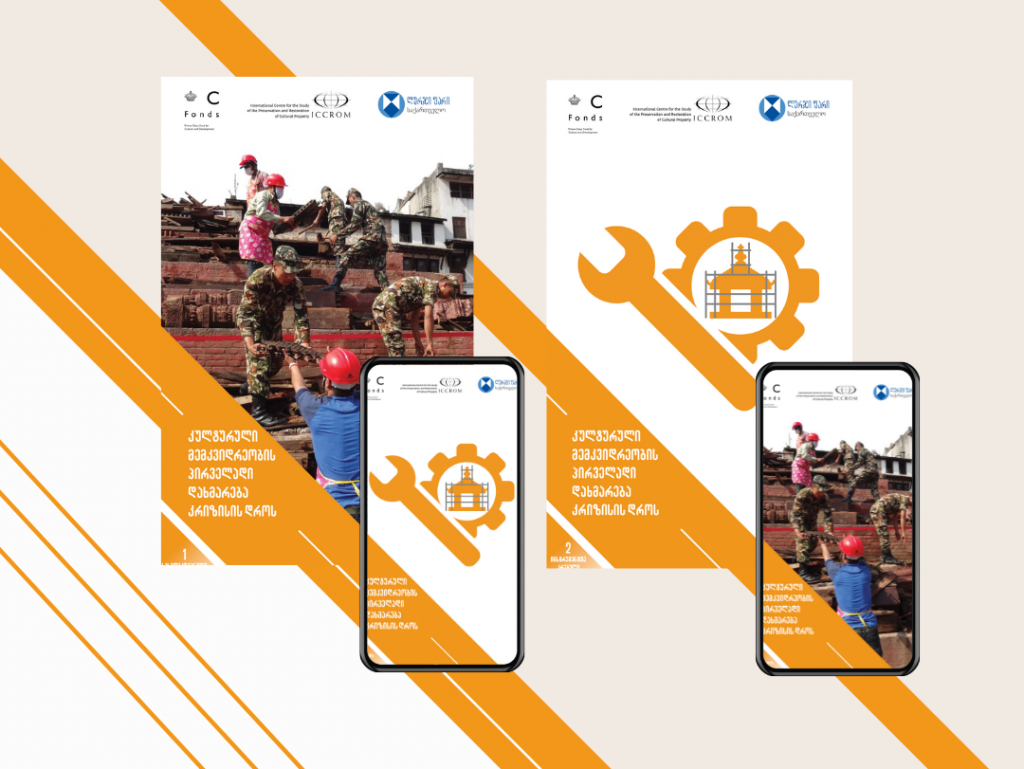 Manana Tevazade from Georgia's National Committee of the Blue Shield participated in the 2015 FAC course to gain skills and knowledge to take back to her organization. Since then, Manana has trained many others from diverse fields in Georgia and beyond. In 2018, her team translated Endangered Heritage: Emergency Evacuation of Heritage Collections into Georgian and the following year helped the FAR programme field test inSIGHT by engaging communities from Racha, Georgia.
When the FAC Handbook came out, we started using it and found it extremely helpful and a go-to reference for every step, from planning to conducting the training. We wanted to have it translated into Georgian, first of all, for those involved in organizing the training to have a common understanding and usage of the terms in our native language. Secondly, and most importantly, we wanted the participants of the training to have a reference to look into and find out more and use to disseminate the knowledge gained in their communities or institutions.

We are delighted that it is out and we can share it with our colleagues from the museum, built heritage conservation and intangible heritage fields across Georgia.  

– Manana Tevazade, National Committee of the Blue Shield Georgia; FAC alumna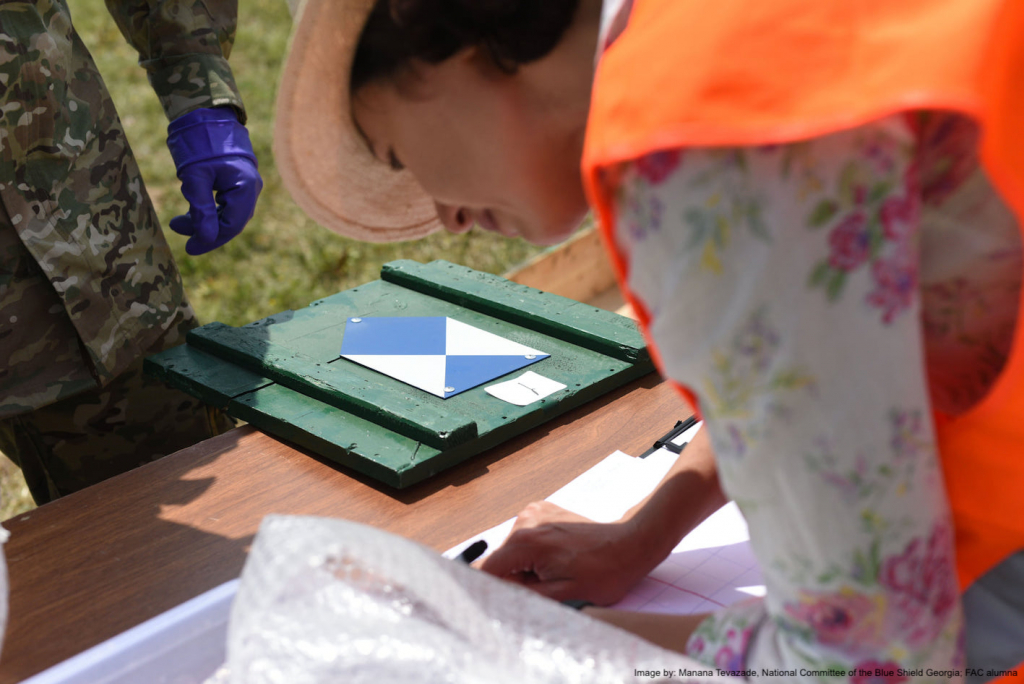 Georgia is affected by mudflows, landslides, droughts, heavy rains and flash floods, and intense seismic activity. According to Georgia's 2017 National Disaster Risk Reduction Strategy, the number of catastrophic disasters has tripled in the last decade, causing loss of lives and livelihoods, damaging tangible and intangible heritage and creating economic losses and social instability.
The preservation of cultural heritage is crucial for Georgia's national identity, but in crises, little attention is paid to its protection. First aid to cultural heritage is not part of civil protection activities, and places like museums, libraries, galleries and churches need to update their emergency response plans.
Georgia needs more trained professionals to build resilience and protect cultural heritage in times of crisis. Also needed is a strengthened and enforced policy framework for disaster risk reduction, where institutions and multiple stakeholders unite to reinforce existing mechanisms.
Thanks to Manana, Blue Shield Georgia, more than 4 million Georgian-speaking people and communities will be able to improve their preparedness and safeguard their heritage.
The Handbook and Toolkit is the result of nearly a decade of on-field experience gained by ICCROM's FAR Programme and a close partnership between ICCROM, the Prince Claus Fund and the Smithsonian Cultural Rescue Initiative. Aparna Tandon, Senior Programme Leader, First Aid and Resilience for Cultural Heritage in Times of Crisis Programme and Focal Point of Activities on Disaster Risk Management, Climate Action, Peacebuilding and Sustaining Digital Heritage, authored it with contributions from renowned disaster risk management specialists, architects and engineers.
We thank Ms Manana Tevazade and Blue Shield Georgia for their generous support in translating this resource.
Coming soon: First Aid to Cultural Heritage in Times of Crisis Handbook and Toolkit in Ukrainian and Chinese