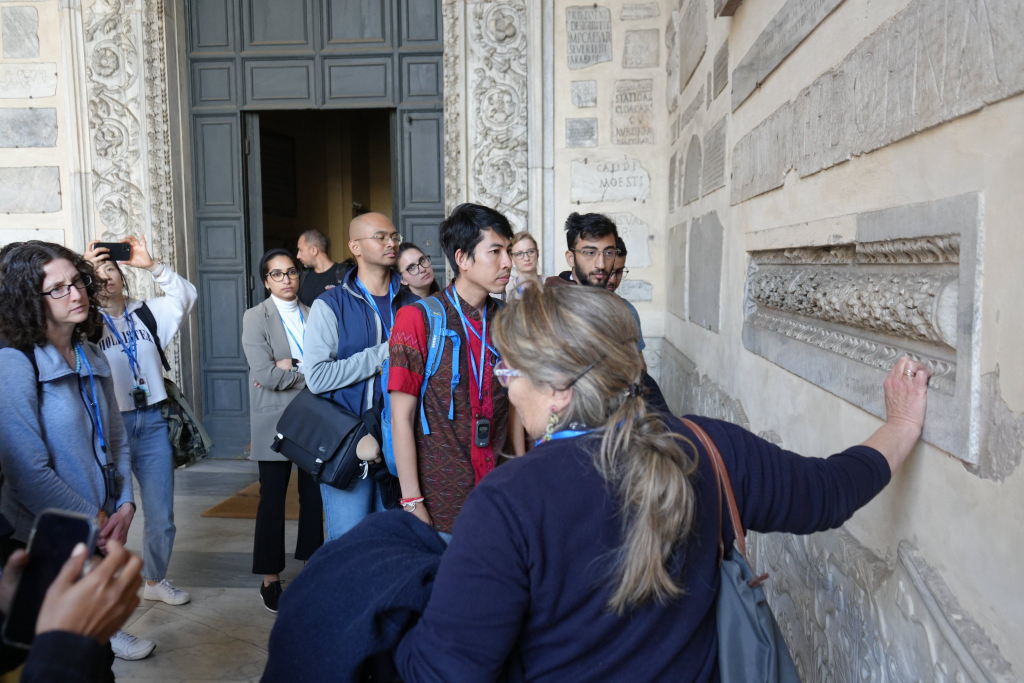 The International Course on Conservation of Built Heritage (CBH) is our ongoing educational programme designed to explore the multifaceted nature of heritage preservation. The course mainly focuses on sustainability and a variety of ways it can be achieved in heritage conservation practices. The course started on 17 March and will go on until 2 June; with one month to go, participants have completed four of their nine scheduled modules.  
ICCROM has been a pioneer in organizing courses in heritage conservation since 1965. In 2023 we have drawn from our vast experience, reviewed evaluation results and considered the most recent international trends to produce a new edition.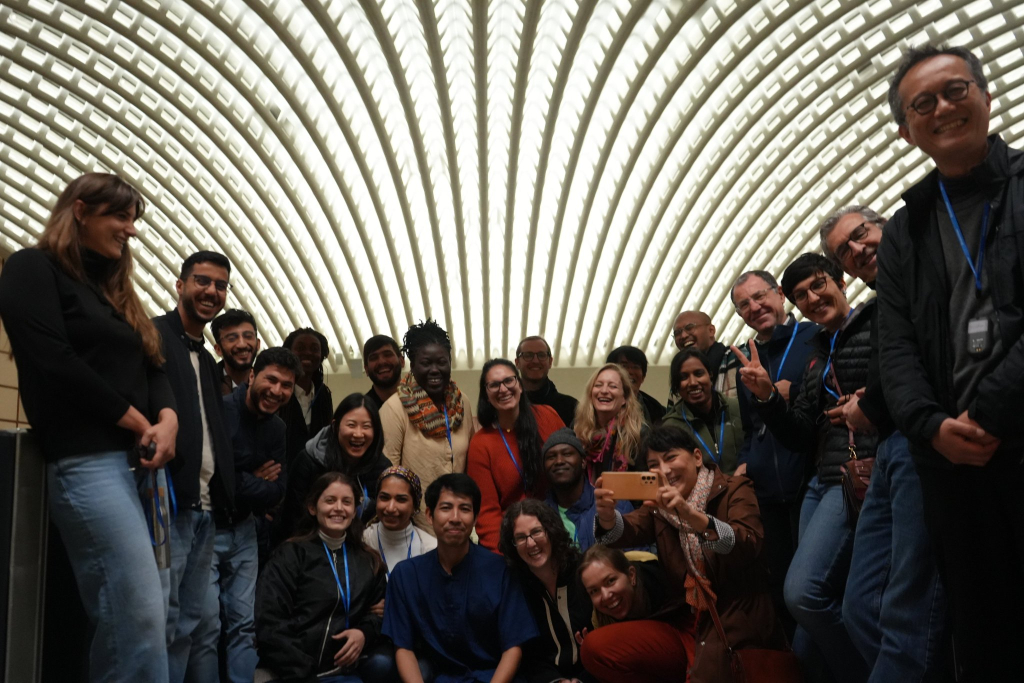 The programme offers a perfect balance between theory and practice. Starting with the historical overview,   participants gained a deeper understanding of the essence of heritage from antiquity to modern times through presentations of the participants' home contexts and roundtable discussions. Such introduction allowed for fruitful Lab exercises as well as site visits to Santa Maria in Trastevere and the Sala d'Udienza in the Vatican. The introductory phase aimed to prepare the specialists for a consistent learning process, smoothly drawing their attention to the necessity for interdisciplinary cooperation and turning it into an encouragement to action and strengthening their strategic planning skills.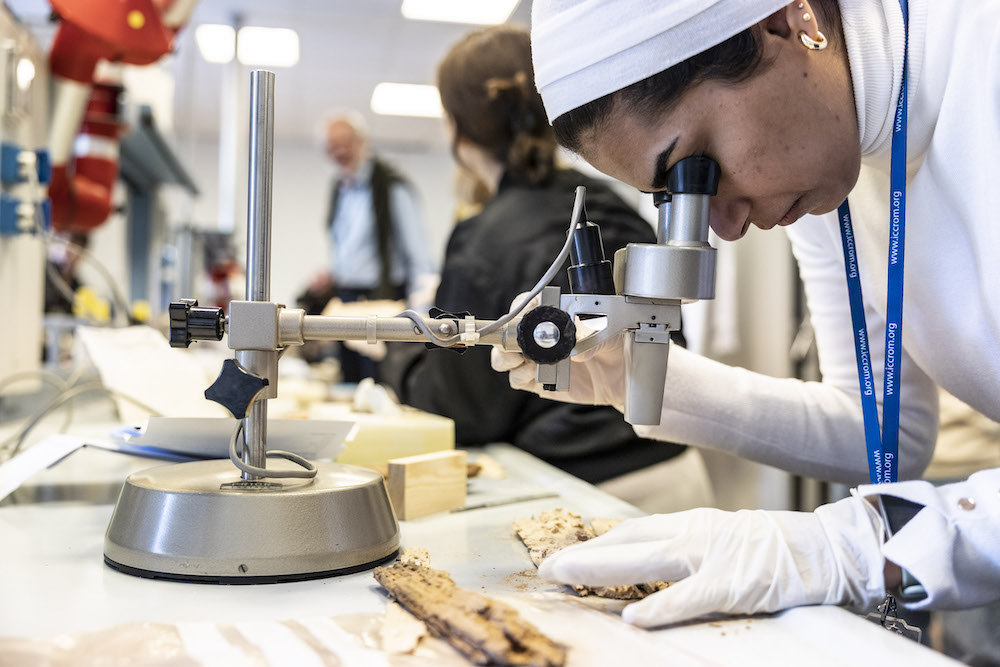 Of course, bridging traditional and innovative knowledge together to create an eclectic approach is not new to ICCROM. It has long been recognized by ICCROM through a multitude of projects. CBH reflects these values by emphasizing the importance of a multidisciplinary approach and documentation sharing to foster knowledge exchange among professionals. Participants dive into documentation practices for architectural conservation projects, and engage in field exercises at Angelicum, meant to hone their skills with various documentation tools. To theory,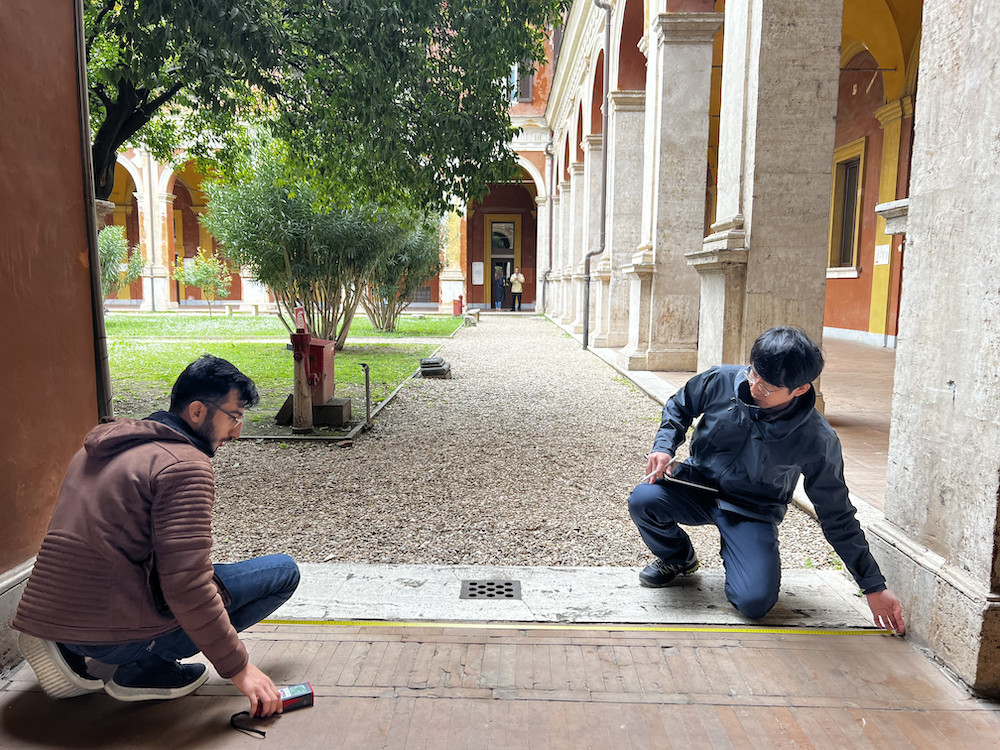 we have added practical knowledge through activities on diverse building materials and their effects on heritage value. Participants immerse themselves in-depth knowledge of stone and plaster conservation, surface decoration preservation, and concrete technology become indispensable assets when facing real-life professional challenges. Such hands-on experiences and case studies enrich participants' understanding of complex issues on the way to long-term sustainability, while the right blend of theoretical knowledge and its direct application sets the foundation for consistent and effective conservation initiatives across the globe that are yet to come. The course is designed to become an inspiring force for a variety of heritage professionals, being a practical guide for the implementation of the best conservation practices available up to date.  
As the course progresses, participants will keep exploring new topics and building on their knowledge in the remaining modules. By the conclusion of the course in early June, they will have attained a well-rounded understanding of the intricate challenges surrounding built heritage preservation, paving the way for more sustainable and effective conservation efforts in the future.