Standardizing emergency preparedness and response for cultural heritage is one of the key strategies for strengthening the accountability of the heritage sector during crises. Taking a leap forward in this direction, ICCROM is pleased to share the International Standards Organization (ISO) is using our publications to create the standard, "On Information and Documentation – Emergency Preparedness and Response" (ISO 21110:2019).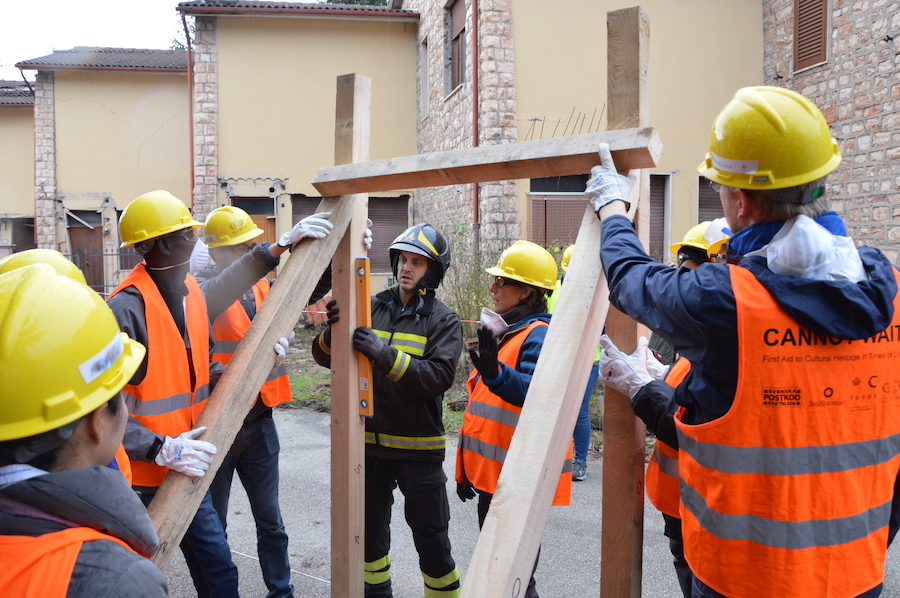 This ISO Standard on Information and Documentation presents best practices for planning, response and recovery when heritage institutions face emergencies. It draws on multiple sources, including some of ICCROM's key resources created within the frame of its flagship programme, FAR – First Aid and Resilience for Cultural Heritage in Times of Crisis. FAR trains, builds knowledge, creates networks, increases awareness and informs policy with an overall aim to reduce disaster risk for tangible and intangible heritage and associated communities.
ISO has created more than 24 000 international standards for various topics. The meticulous, three-year process of creating a standard involves many global and diverse technical experts and stakeholders who approve the standard through consensus.
Four of our works were used as key references to prepare the standard.
We are pleased to offer these open-access guidance tools and publications for free download on our website so that they can contribute to preserving cultural heritage worldwide.