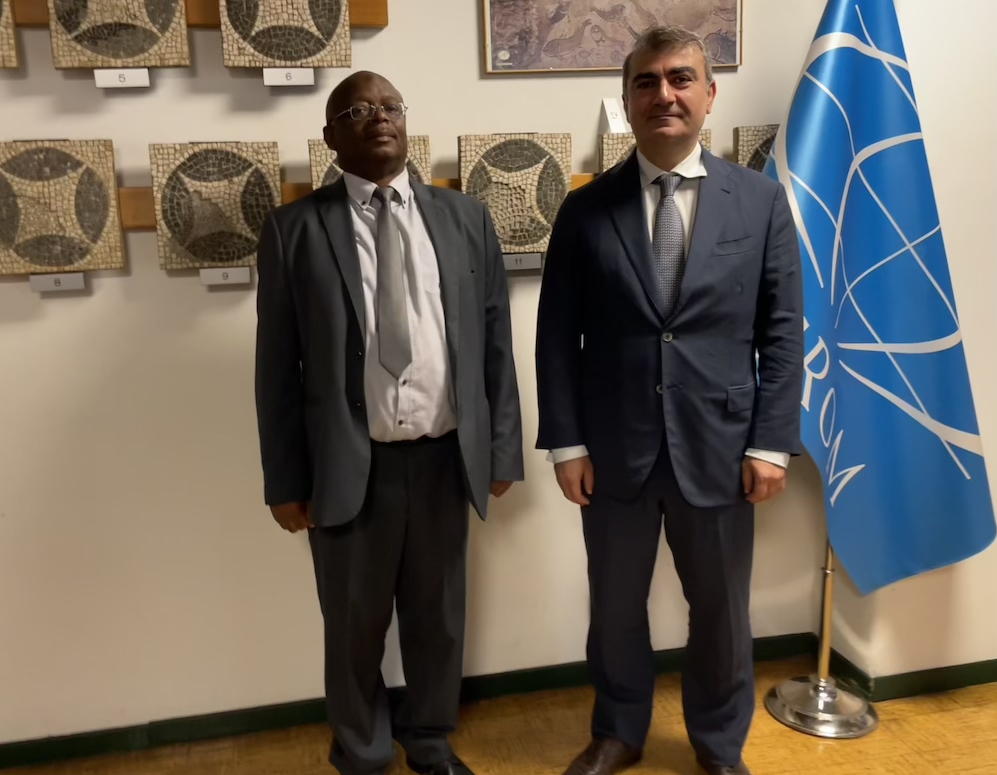 On Monday, 12 September 2022, ICCROM Director-General Mr Webber Ndoro was honoured to meet the new Ambassador of Iraq to Italy, H.E. Mr Siwan Barzani, and Mr Zaid Tarik Al Ani, Counsellor at ICCROM Headquarters.
Also present on behalf of ICCROM were Joseph King, Senior Director of the Office of the Director-General, and Rohit Jigyasu, Project Manager, Urban Heritage, Climate Change & Disaster Risk Management.
ICCROM has strong ties to cultural heritage preservation and restoration in Iraq through our Heritage Recovery Programme in Mosul, which has numerous projects in the works.
We thank the representatives of Iraq for visiting, and look forward to continuing our cooperation for cultural heritage.