Heritage Management Practices: Voices from the Field
Edited by Valerie Magar, Jane Thompson & Gamini Wijesuriya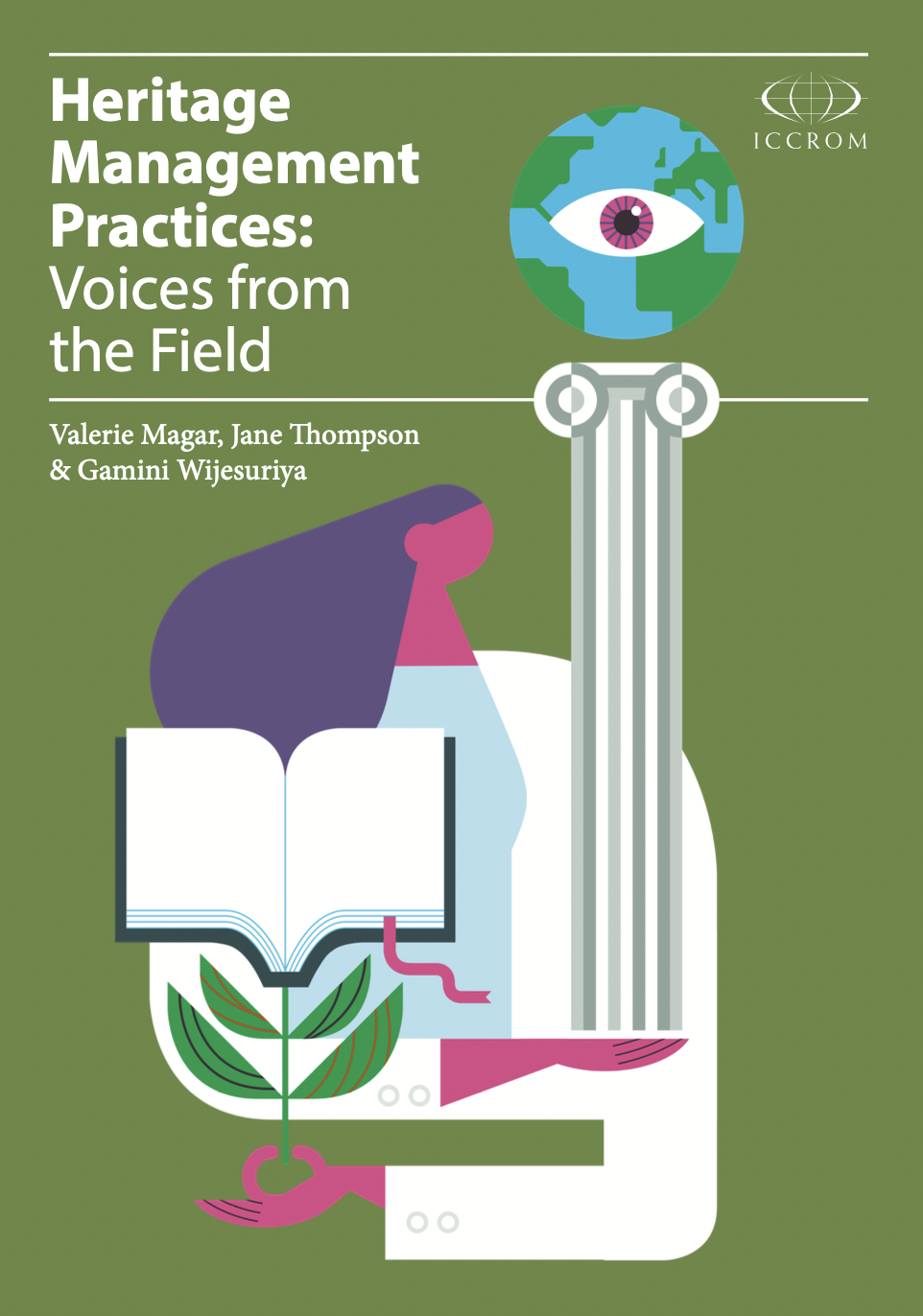 What started as a workshop in 2008 in Ercolano, the Bay of Naples, Italy, has come full circle 15 years later as a thought-provoking ICCROM publication. Heritage Management Practices: Voices from the Field, available for the first time in 2023, presents not only the workshop's results but also heritage management experiences from 13 countries scattered across the world.
Three themes frame the publication: 
Planning for Management 
 
Management Practice 
 
Long-Term Maintenance versus Project-Based Conservation. 
Different heritage sites – from a sacred forest and garden in Porto-Novo, Benin, to a Maya archaeological site in Yucatán, Mexico, to a former penal settlement in Tasmania, Australia – give context to various management approaches and a rich texture to the publication's fabric.
"The publication of such unique and diverse global case studies of heritage site conservation and management practices contribute to the literature that will inspire site managers and conservation professionals and help them gain important insights and perspectives.

"These papers epitomize the very heart of ICCROM, representing various partners and professionals from around the world coming together to address the issues surrounding the complexity of conservation and management of cultural heritage places. This is the raison d'être for the founding of ICCROM, to promote cooperation among states to ensure the preservation of our fragile heritage." 

– Webber Ndoro, ICCROM Director-General
The Heritage Site Management Practices workshop itself was a landmark event for ICCROM. It was the first time staff, and participants from our international programmes and flagship courses came together in a single workshop. The Herculaneum Conservation Project, the Associazione Herculaneum, the municipality of the city of Ercolano and the Soprintendenza Archeologica di Pompei (now the Parco Archeologico di Ercolano) offered the site of Herculaneum and surrounding site as local case studies against which to discuss and compare different facets of conservation and management. 
 
The workshop and follow-up publication were possible thanks to funding and support from
the Associazione Herculaneum. We thank the partners of the Herculaneum Conservation Project – in particular, the Parco Archeologico di Ercolano and the Packard Humanities Institute – for joining ICCROM in providing expertise and logistical support. Local hosts, such as the Stoà Business School, the Ercolano municipality and schools and partners for site visits, made the workshop a welcoming and stimulating environment. Their efforts have had far-reaching impacts, prompting still-ongoing international discussion and dialogue.