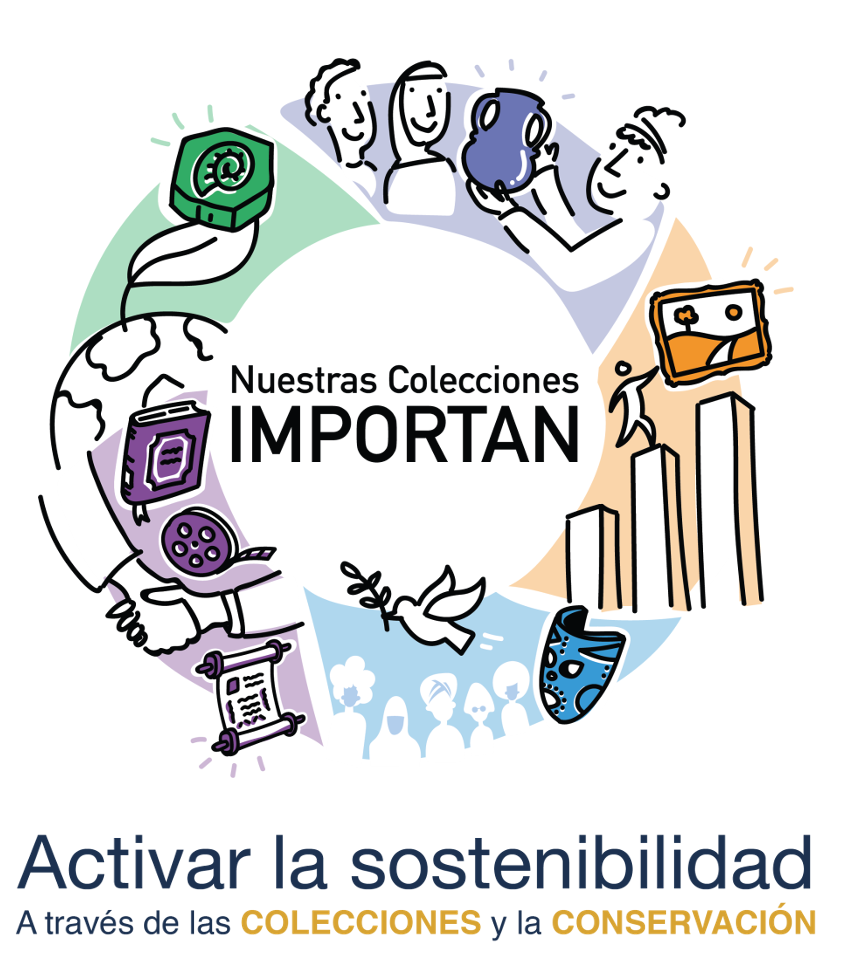 ICCROM is pleased to announce the launch of the Our Collections Matter (OCM) Toolkit website in Spanish. This long-awaited website translation has become a reality thanks to the generous support of the International Council of Museums-Committee for Conservation (ICOM-CC) and the Universidad de los Andes.
Having this comprehensive resource available in Spanish equips Spanish-speaking communities, including our 17 Spanish-speaking Member States, with the best practical resources from the heritage sector and beyond, to help collections-based organizations contribute to sustainable development. 
The OCM toolkit is a resource library with more than 300 tools aiming to unlock the potential of collections as powerful engines of positive change, improving social cohesion, promoting climate action, supporting creative industries and contributing to personal and collective well-being. The toolkit contains everything you need to set goals, plan and implement actions, monitor and evaluate activities and link your work to international efforts to create a more sustainable future.
Start exploring cultural heritage collections' full potential and help us empower the organizations that care for them to maximize their positive impact. Don't forget to share the toolkit with your Spanish-speaking family, colleagues and friends!