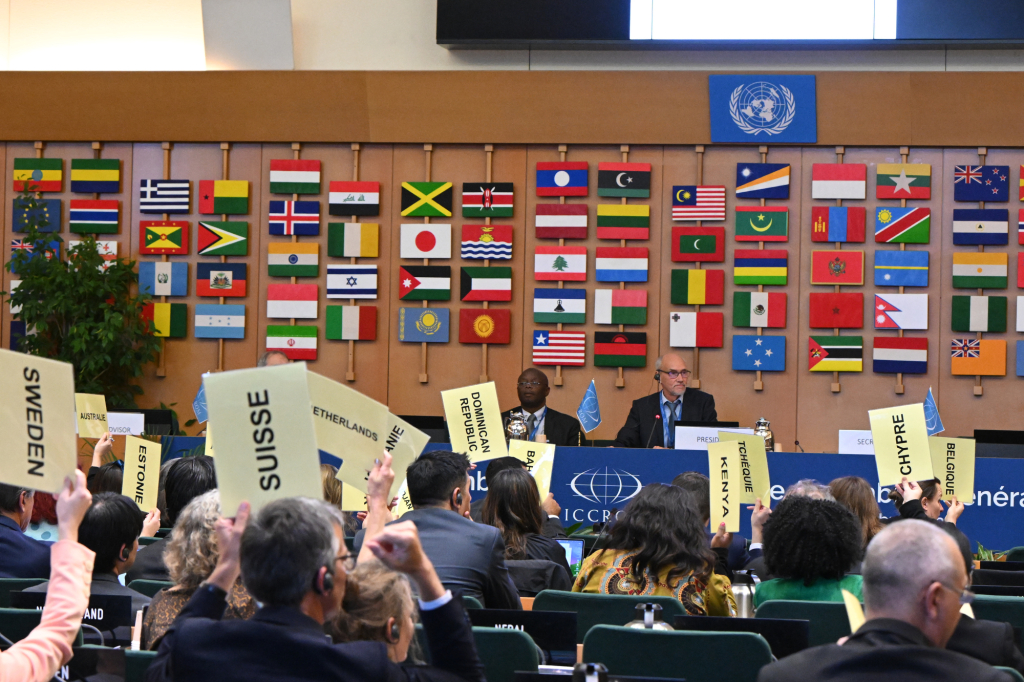 The 33rd session of the ICCROM General Assembly has concluded in Rome. National delegations from our 137 Member States - as well as observers from non-Member States, intergovernmental organizations and other partnering institutions - attended the biennial two-day event hosted at the headquarters of the Food and Agriculture Organization of the United Nations (FAO) to assess our progress, set priorities and address emerging issues in the field.  
As we usher in the next biennium, ICCROM welcomes the newly appointed Director General, Ms Aruna Francesca Maria Gujral, whose 4-year term will begin in January 2024. We also elected and re-elected members of the Council, including Norah AlKhamis, Fadi Balaawi, Nanette De Jong, Kenza Dufourmantelle, Anthi Kaldeli, Ana Laborde Marqueze, Aline Magnien, Kazuhiko Nishi, Isabel Raposo De Magalhães, Moctar Sanfo, Lasha Shartava, Ji-young Shin, Alexandra Warr and Ola Wetterberg. The new Chairperson of the Council is Benoît Dubosson, while Kenza Dufourmantelle and Julia Antonia Vicioso Varelas have been elected Vice Chairs, forming the ICCROM Bureau.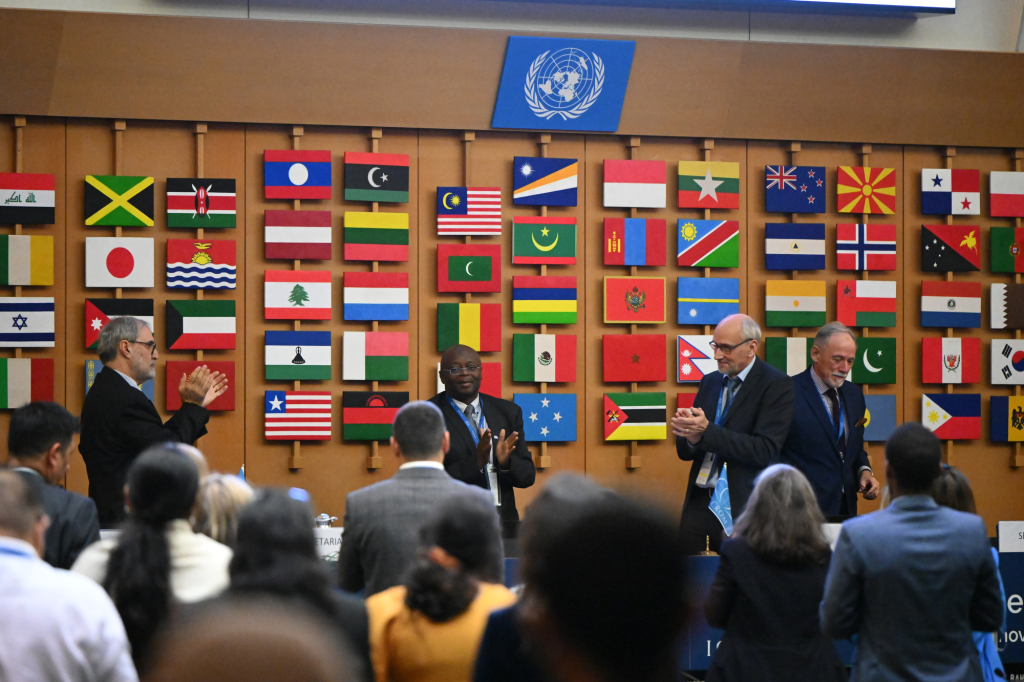 We sincerely thank our new Council for generously giving us their time, energy and expertise to benefit cultural heritage worldwide. 
Many urgent topics and issues were discussed at the 33rd General Assembly. A thematic discussion on the concept of "Heritage and Migration" was held, emphasizing the connection between heritage and migration and the fact that migration has played a significant role in shaping the cultural heritage of many communities and groups.
The winner of the 2023 ICCROM Award was announced: Agnes Brokerhof, a Dutch conservation scientist, received the prestigious award.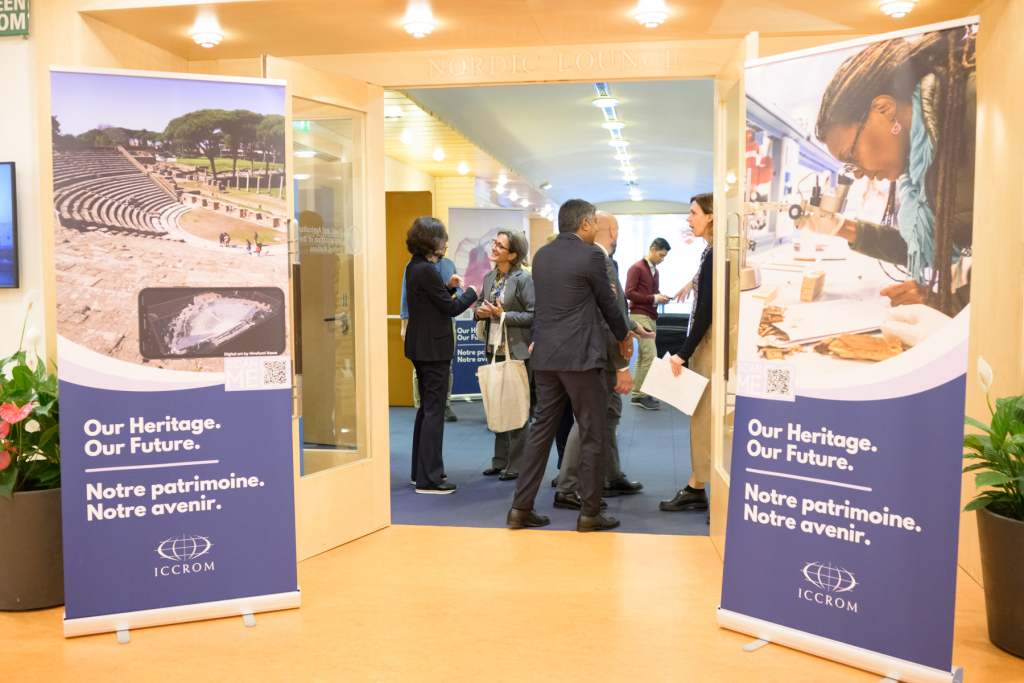 Financial matters and ICCROM's digital transformation were discussed, and the activities and projects from 2022-2023 were reviewed. Additionally, the programme and budget for 2024-2025 was approved. 
Furthermore, the fruitful achievements of the last two years, thanks to the long-standing collaboration between ICCROM and Italy, as well as the United Arab Emirates (UAE), were one of the main topics reviewed at the General Assembly.
This occasion signifies a pivotal step in our ongoing commitment to safeguarding and preserving cultural heritage," said Dr Webber Ndoro, Director-General of ICCROM. "We are eager to foster collaborations and strengthen our mission in the preservation of cultural heritage," he added. 
We thank all who joined us; your presence and active involvement were pivotal in making the General Assembly a resounding success. Your contributions and insights enriched the discussions and furthered our collective mission to better preserve and safeguard cultural heritage worldwide. 

The recordings of the General Assembly sessions are now available. Recordings in English, French and - thanks to the generous contribution of the Spanish government - Spanish can be accessed at the following link 
Additionally, we have compiled a gallery of photos capturing the highlights of the event, available at the following link:
Discover the many activities we have implemented throughout the biennium by browsing the interactive presentations
here