UNESCO's 1979 publication Museum Collection Storage states, "probably more harm has been done to museum collections through improper storage than by any other means." Since then, little has changed.  
In 2011, ICCROM introduced the RE-ORG method to address the global challenges facing cultural heritage due to poor storage.  
Since then, this method has been implemented in 155 museums in 30 countries worldwide. The methodology, which is available in English, French, Spanish, Portuguese, Dutch and Polish, has been taught in 27 Re-ORG workshops in 17 countries. 
The importance of addressing collections in storage was reaffirmed at the 25th International Council of Museums (ICOM) 2019 General Assembly in Kyoto. A resolution was approved to adopt a new measure to preserve and enhance collections in storage throughout the world. The RE-ORG method aligns with this resolution, providing a step-by-step approach to help those working with collections reorganize their storage rooms, focusing on the creative yet safe use of existing resources.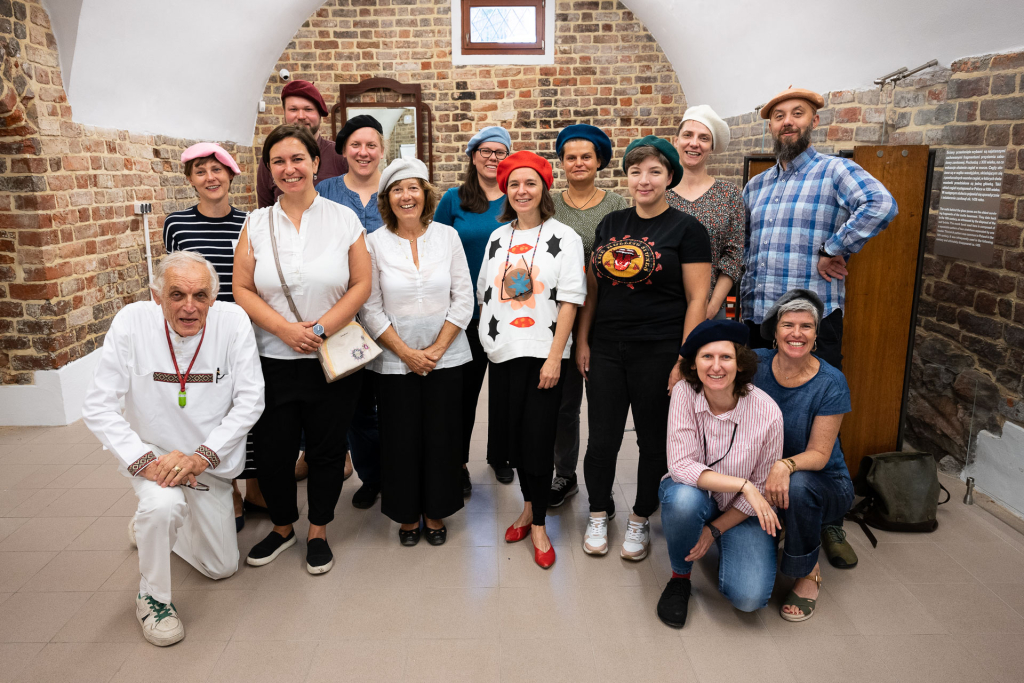 In 2022, the National Museum in Poznan, Poland, took the initiative to host a two-week RE-ORG method workshop supported by the Ministry of Culture and National Heritage. During the workshop, storage areas of the museum were successfully reorganized in the RE-ORG way. Following the success of RE-ORG workshop, an agreement has recently been signed between Tomasz Łęcki, Director of the National Museum in Poznan, and Paulina Florjanowicz, Director of the National Institute for Museums, Poland. The unique initiative aims to expand the training of professionals in charge of national cultural heritage storage and encourage the employment of this methodology by institutions throughout Poland. This development marks the 8th national RE-ORG strategy, following those instated in Belgium, Canada, Chile, India, Madagascar, Nigeria and Serbia.  
Following this agreement, a group of ten professionals from cultural institutions across  Poland – including the National Museum in Poznan, the National Museum in Warsaw, the National Museum in Gdansk, the Tatra Museum in Zakopane and the Central Museum of Textiles in Łódż – took part in a teacher training course on the RE-ORG method in early September. A team of trained professionals from ICCROM, Museu de Lisboa and KIK-IRPA in Brussels are leading the five-day intensive course, which aims to share knowledge and develop future RE-ORG teachers. 
The first task following the teacher training course will be to implement the methodology through a two-week workshop at the National Museum in Gdansk, with the full support of the National Institute for Museums and the National Museum in Poznan. The objective is to create a long-term plan to develop the pool of specialists able to teach the method across the country and create centres of competence. In the UNESCO Report of Museums in the World, published in 2021, there are 103 842 museums worldwide, 1 233 of which are based in Poland.