Does your institution hold heritage samples?
If so, you should tune in to the international workshop, "Connecting Collections: Unlocking Value in Heritage Samples Archives," which will take place in-person 13 - 15 June 2022, in Évora, Portugal, but will also be livestreamed on Zoom.
The workshop is organized by ICCROM as part of its Heritage Samples Archives Initiative (HSAI), together with the HERCULES Laboratory - University of Évora, the Dresden University of Fine Arts, the Getty Conservation Institute and the Straus Center for Conservation and Technical Studies, Harvard Art Museums.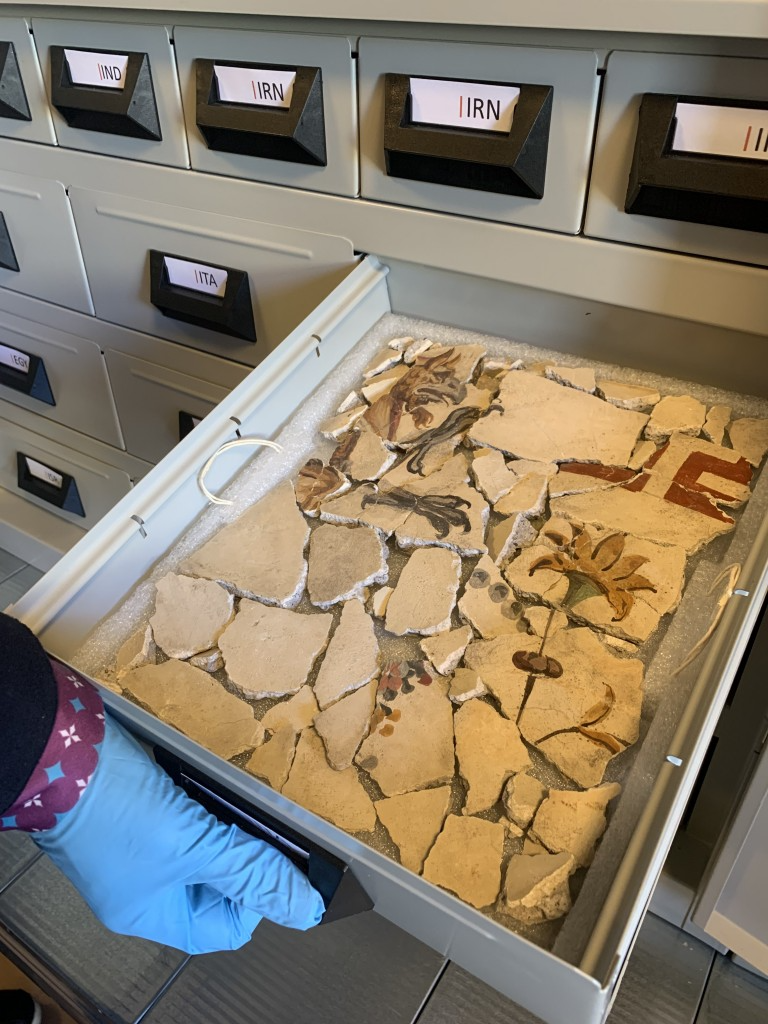 Precious heritage samples archives are often undervalued and neglected, which threatens their quality and potential impact. Raising awareness — both within custodial institutions and beyond — is critical to the samples' long-term sustainability. The workshop aims to address the key issues threatening samples' preservation and use, by:    
contributing to understanding of heritage sample archives and their value when it comes to studying cultural and natural heritage;
communicating archival management best practices (for organizing, describing, preserving and providing access) so that heritage samples archives can serve as useable and sustainable resources for research and education;  
enhancing the use of heritage samples archives through unlocking and connecting the data they contain to promote new research collaborations.   
Over the past year, the HSAI has started developing tools to provide support for custodians of heritage samples archives. These tools include:                                                                                                   
a glossary of key terms and their definitions;
a guide for developing a statement of significance for samples archives;
a guide for the archival management of samples archives;
a guide for developing an access policy for samples archives; and
an international Register of Heritage Samples Archives (coming soon on the ICCROM website!)
The workshop is an opportunity to explore and develop these tools together.
Unfortunately, due to COVID restrictions, places at the workshop were very limited, and registration for in-person attendance is no longer available. Nevertheless, the plenary session and round-table discussions will be livestreamed each day; so, it is possible for you to follow online.
If you are interested in following the event, please check out the livestream link on the 
Workshop website
.
For further information on session themes and timings, you can check out the programme here.