As we delve into September, we are delighted to announce a remarkable addition to our heritage education Library for youth. Emiline Smith has generously donated her children's storybook, 'Pema and the Stolen Statue from Dolpa.' This captivating narrative not only enriches our collection but also sheds light on an important global issue – the illicit trade of cultural objects.
A message from the author, Dr Emiline Smith: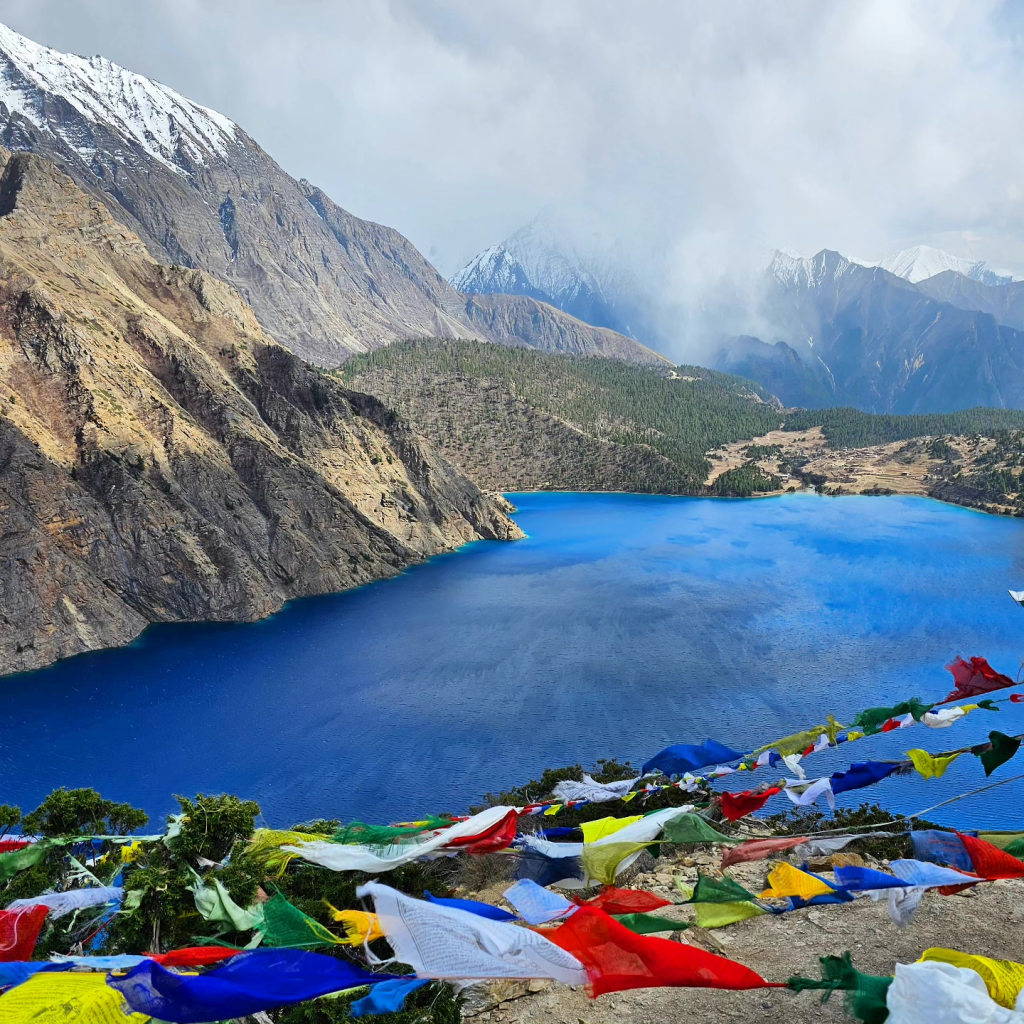 Dolpa is one of Nepal's remotest, most isolated regions. This part of the Himalayan range is sparsely populated with some of the highest permanent human settlements. Dolpa is widely known for its stunning natural beauty and sacred pilgrimage sites. It is home to turquoise lakes, sacred mountains and stunning biodiversity that includes snow leopards, musk deer, blue sheep and a wide variety of plants used for medicinal purposes. The gonpas (monasteries) and stupas spread across the Dolpa landscape are often centuries old and continue to play a central role in the lives of Dolpopa (people of Dolpa). 
But like many other communities worldwide, the Dolpopa are losing their cultural and natural heritage due to ongoing foreign demand. Dolpa's stunning cultural heritage, which includes statues, thangkas, musical instruments, clothing and other cultural and religious items, is stolen from sites of worship or caretakers' houses and sold for profit, ending up in private and public collections elsewhere. Such illicit trade needs to be stopped as soon as possible. To contribute to this, my research focuses on community-based opportunities for crime prevention.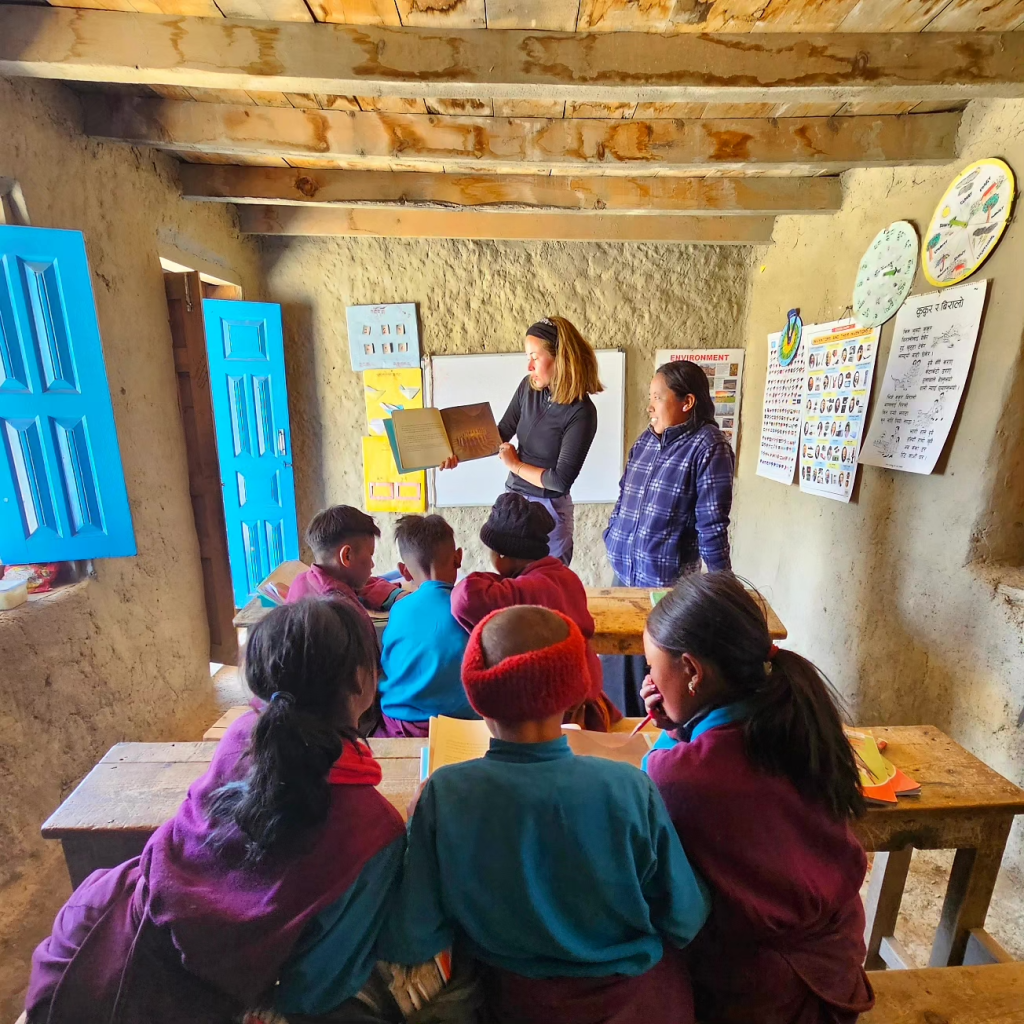 As part of a project for the University of Glasgow, we developed a children's storybook titled 'Pema and the Stolen Statue from Dolpa.' The book is about Pema, a brave and confident girl from Dolpa who goes on an adventure to return one of Dolpa's many stolen statues. The illustrated story highlights the beauty of Dolpa's unique cultural and natural heritage and how we should all come together to protect it. We hope this trilingual storybook will stimulate awareness and knowledge exchange around the looting and trafficking of cultural objects within Dolpa communities and ultimately inspire increased custodianship and protection.  
This storybook is the first of its kind to address this issue – not only in Nepal but globally. The storybook was launched in Kathmandu on 3 December 2022 at the Taragaon Next and was accompanied by an exclusive museum exhibition of four Dolpa artists (curated by the author). The book was distributed for free to all Dolpa schools and communities.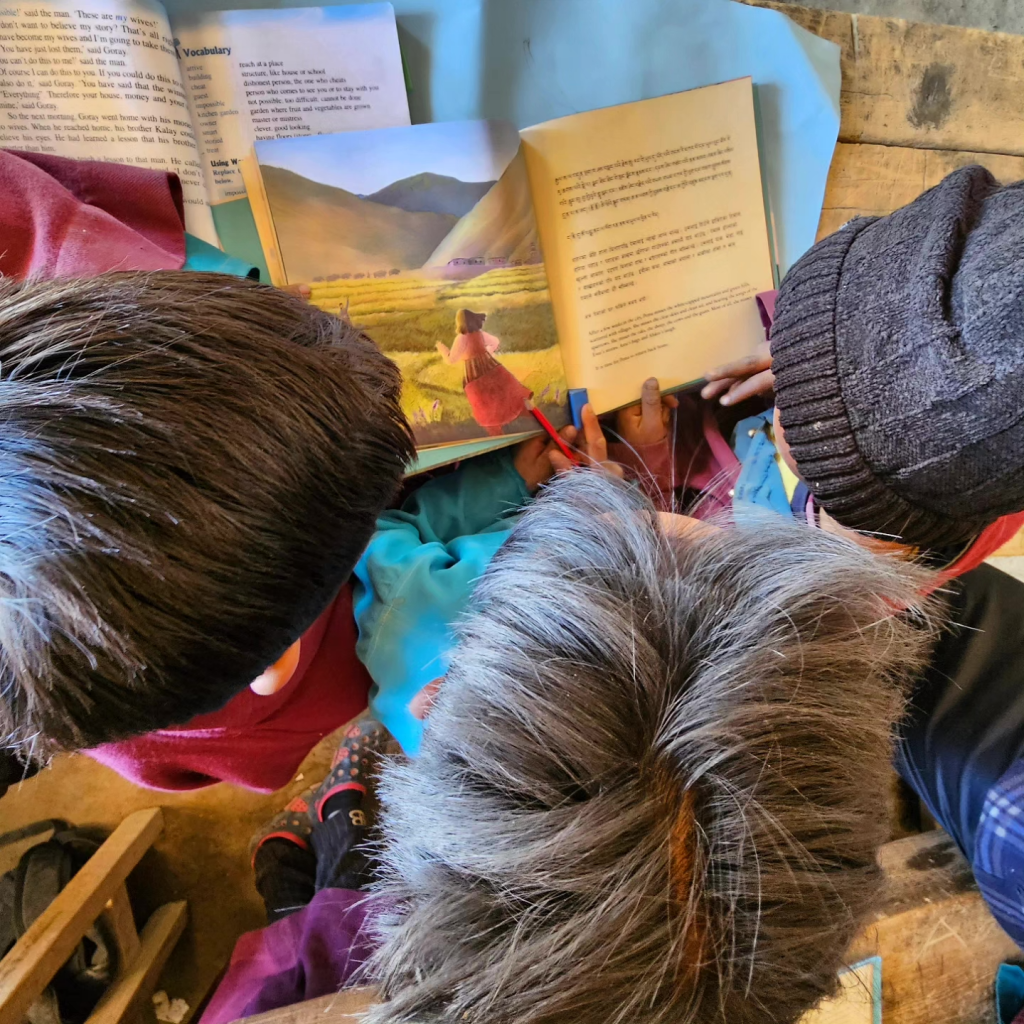 The book contains beautiful illustrations by Krisha Tamrakar of Artudio Nepal (Kathmandu). As such, it provides a great resource to get insight into Dolpa life or can be used as a language resource for Tibetan, Nepali and English. We hope this will spark your interest in this unique culture and inspire you to protect cultural heritage worldwide.
We are deeply grateful to Emiline Smith for her generous contribution to our Library. We invite authors and readers to donate cultural heritage-related resources to our ever-expanding collection for children and adults.